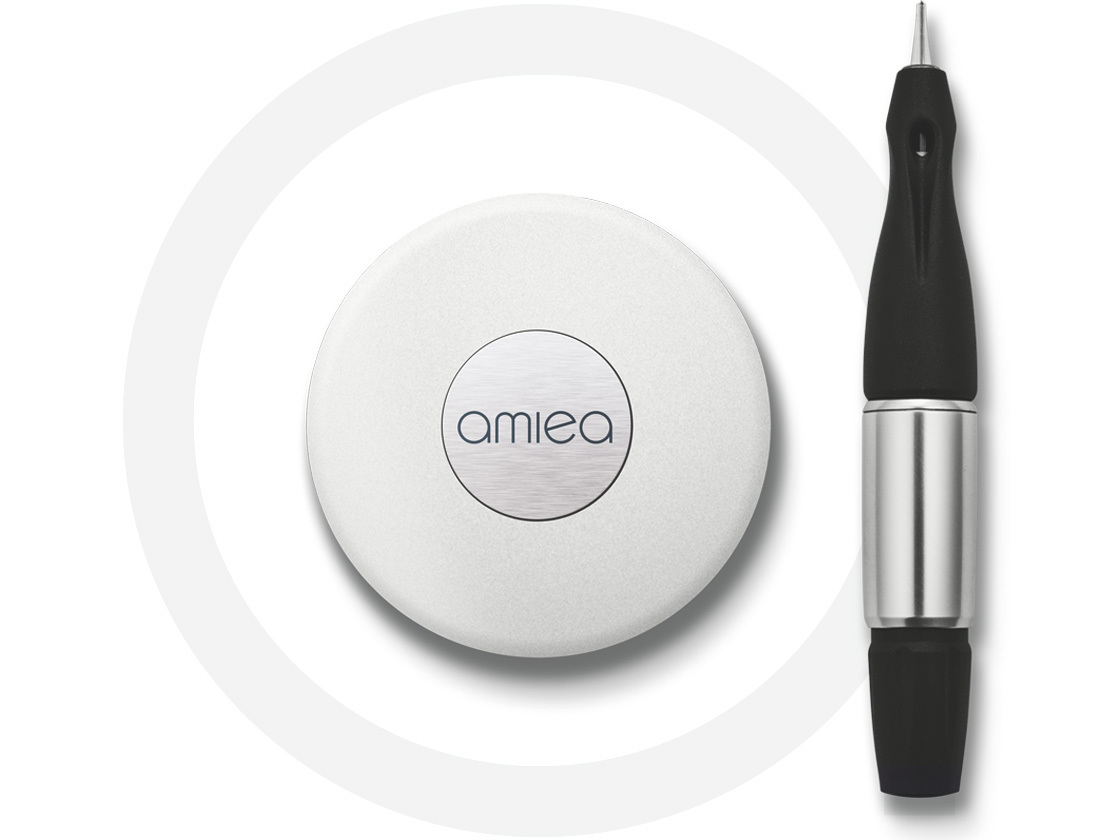 THE IDEAL SYSTEM FOR PMU BEGINNERS
This system is our beginners' model. It offers the most basic features and opens up the whole world of permanent makeup. You will love amiea Symphony I for its reliable results, even if PMU is not your core business or if you just want to try out the new possibilities without having to invest too much money. This system is set apart by its foot pedal, which allows you to control the needle frequency up to approx. 130 Hz. When compared with other products on the market, Symphony I is also quiet and low vibration. We offer a range of matching needle configurations, so that you can offer permanent makeup and impress your customers.
HIGHLIGHTS & BASIC INFORMATION
Beginners' model
Easy to use, no control unit, just a foot pedal
The lightest and smallest amiea handpiece, ergonomic grip
Adjustable needle depths
Datasheet
TECHNICAL DATA AMIEA SYMPHONY HANDPIECE
Capacity 1,1 W
Frequency 50-140 hits / second
Weight 50 g
Diameter 20.5 mm
Pen length with cartridge 165 mm
Pen length without cartridge 127 mm
Cable length 2 m
Material aluminum / plastic
PERMANENT INTERNATIONAL SUMMIT
20 - 21 October 2019 in Berlin, Germany

Sign up today for the PERMANENT INTERNATIONAL SUMMIT from 20-21 October 2019 at the Ritz-Carlton Berlin. Join us. Let yourself be inspired. Discover "pioneering innovations".