DO YOU LOVE CLEAN, SIMPLE DESIGN?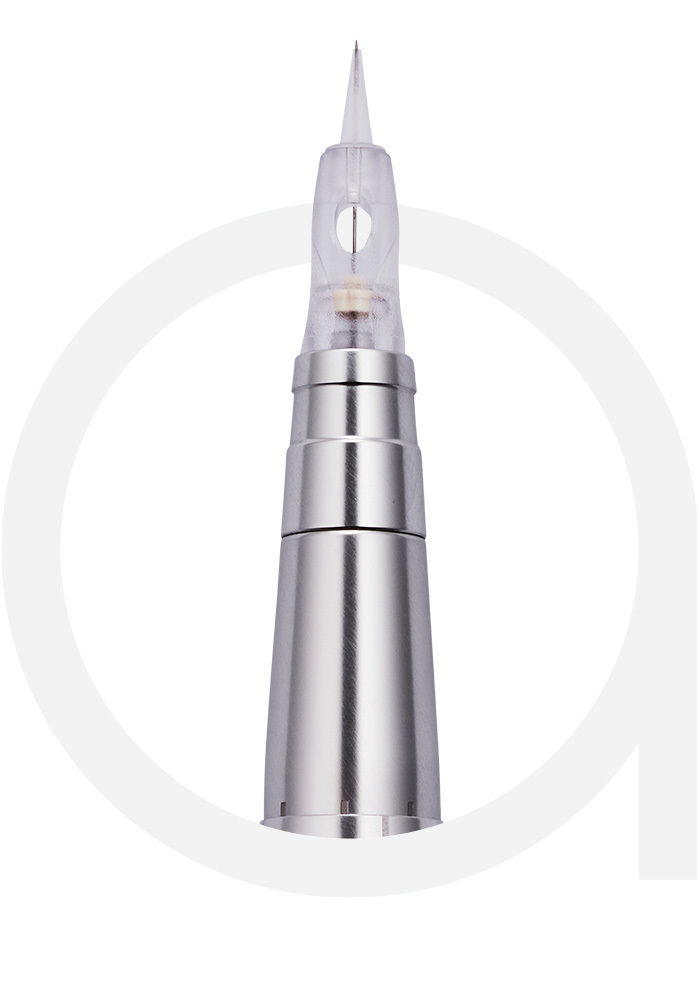 Then you have probably already come across our stylish bestseller. The digital display allows you to easily control the frequency during the treatment. The slim handpiece is made of aluminum and is slightly heavier than our other handpieces, but it sits extremely comfortably in the hand as a result. You will grow to love its ergonomic design, especially when carrying out longer treatments. The needle cartridges are easy to screw in and are the most eco-friendly in our range. Last but not least, it is very quiet-running and low-vibration – a great plus for your clients.
HIGHLIGHTS & BASIC INFORMATION
Our bestseller
Digital display
Hygienic, easy-care surface
High precision, strength and needle speed
Extremely quiet, lowest vibration possible
Ports for two handpieces
Carefully balanced handpiece, excellent grip and ergonomic design
Adjustable insertion depth, adjustable frequency
Two-year guarantee for the handpiece

Datasheet
TECHNICAL DATA OF CONTROL UNIT
Rated voltage 100 - 240 V AC / 15 V DC
Power input 7 VA max
Width x height x depth 261 x 89 x 219 mm
Weight 900 g
TECHNICAL DATA
AMIEA SUPREME HANDPIECE
Capacity 1,1 W
Frequency 50-150 hits / second
Weigh 80 g
Diameter 22 mm
Pen length with cartridge 197 mm
Pen length without cartridge  163 mm
Cable length 2 m
Material aluminium
PERMANENT INTERNATIONAL SUMMIT
20 - 21 October 2019 in Berlin, Germany

Sign up today for the PERMANENT INTERNATIONAL SUMMIT from 20-21 October 2019 at the Ritz-Carlton Berlin. Join us. Let yourself be inspired. Discover "pioneering innovations".