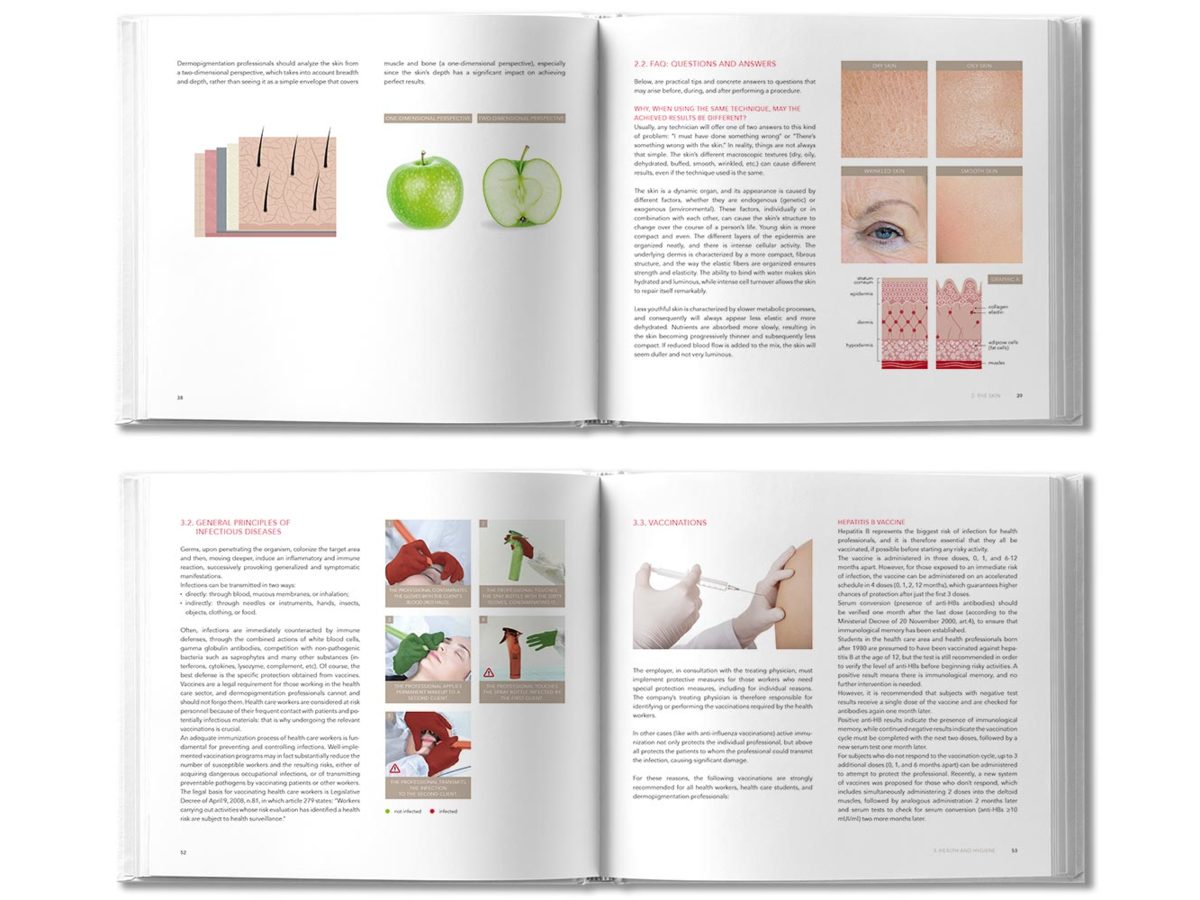 The essential Steps to become an artist
Everything you need to know to make your dream come true can be found in this book. The internationally renowned master trainer Toni Belfatto, in collaboration with Elena Nikora, Olga Kravchenko and Sara Lopez, has prepared the entire knowledge of the industry for the newcomers of the PMU. Toni and his co-authors do not provide dry knowledge but interesting and entertaining professional know-how. With many photos and illustrations the work offers you the chance to learn the great art of permanent make-up from the best.
Buy now!
Table of content:
Basics of dermopigmentation
Anatomy of the skin
Hygiene and health
Legal basis
The history of permanent makeup
Permanent makeup systems and cartridges
Color theory
Chemistry of the pigments
Customer talk & advisory
Techniques and applications

Many tips and tricks from the many years of practical experience of the authors complete this fundamental and groundbreaking textbook. A must for all future artists!
(312 pages, four-color throughout, in English)
Get your copy now!