MORE KNOWLEDGE MAKES IT MORE FUN
Each of our trainers has many years of experience as an artist and trainer; they all regularly undergo further training and want to keep improving. We receive glowing feedback from our students and this makes us want to continue on this quality trajectory. As a result, we have come together to create the amiea community – a network made up of the most creative and successful artists.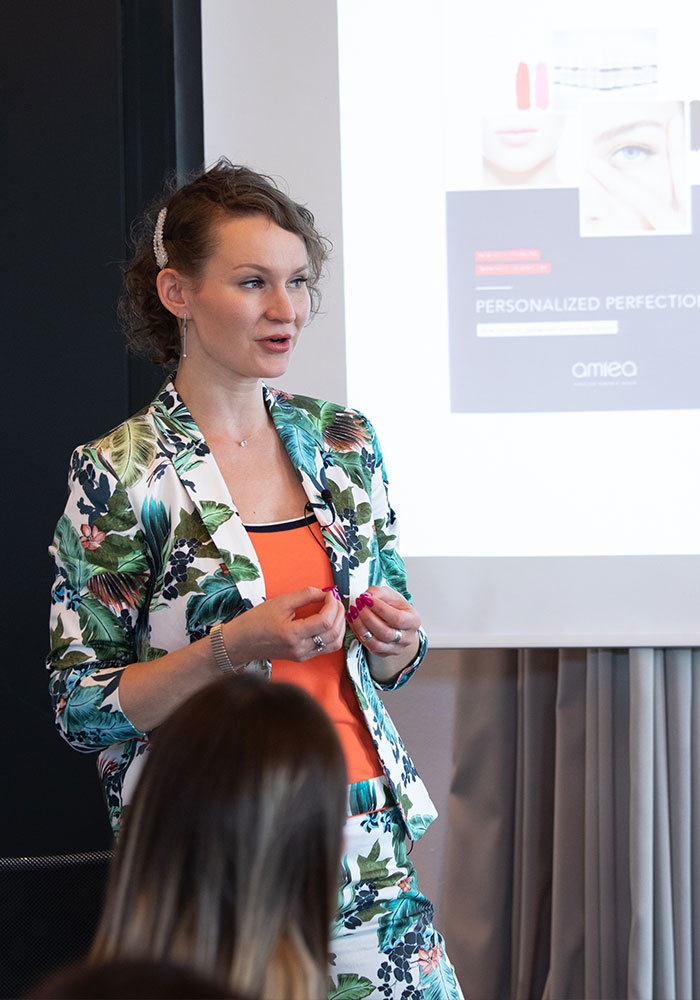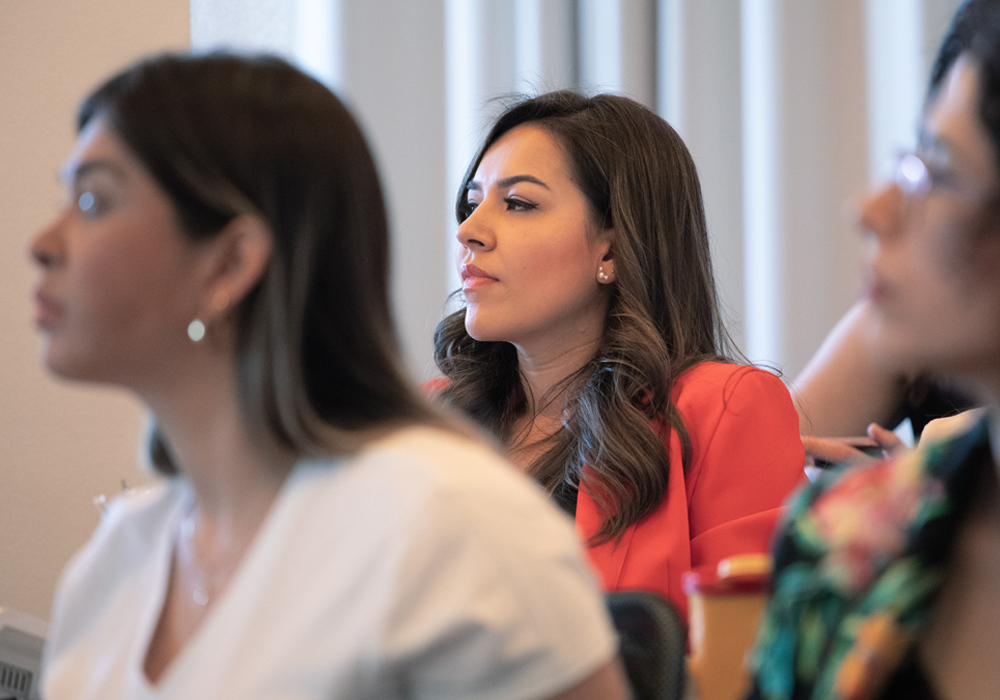 THE AMIEA TRAINER LEVEL
If you are considering beginning your career as a permanent makeup artist or want to undergo intensive further training then you have come to the right place. You can only enjoy true success and earn the admiration that you deserve with the right training.
We provide three different levels of trainer to match your level of expertise:
AMIEA NATIONAL TRAINER
The amiea National Trainers based in your home country will help you lay the foundations for your success.
AMIEA INTERNATIONAL TRAINER
amiea International Trainers at the next level work at the global level and must have three years of practical international work experience before they can earn the sought-after title "Master".
AMIEA INTERNATIONAL MASTER TRAINER
Learning from International Master Trainers means learning from the very best. They have at least five years' experience combined with special talent and are, therefore, real artists who share their knowledge across the globe. They speak at specialist international congresses and are sought-after experts for exclusive treatments. You can meet them in person here, at the amiea academy, at our trade fairs and summits. They share their expertise at special masterclasses.
Grab this opportunity and attend one of their training sessions, which we organize as part of our academy. Or take a look to see which events you can meet them at near you.
OUR INTERNATIONAL MASTER TRAINERS
ELENA NIKORA
Head of Training, amiea International Master Trainer
Why did you start your career as PMU artist?
Permanent makeup is invisible magic on your face which makes you feel confident in any situation – in the morning, when you wake up next to your beloved, in the swimming pool, on the beach, in the sauna or gym. Of course, permanent makeup doesn't replace classic makeup, but it can be a good invisible base for decorative makeup.
What do you love in the amiea brand?
amiea – like a magic wand, allows you to perform this magic. High precision, powerful, reliable, but at the same time gentle. amiea has a quiet device combined with safe saturated pigments for different types and tastes. This makes the work of an artist much easier and pleasant for the client.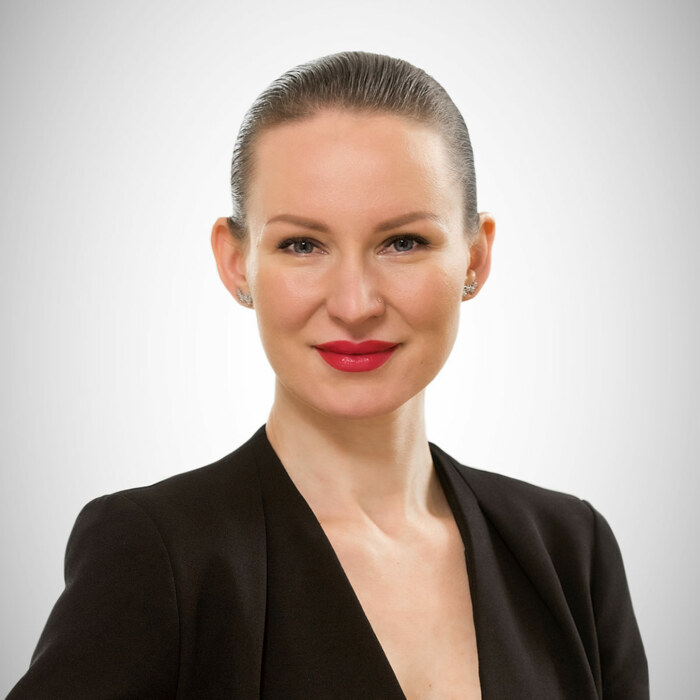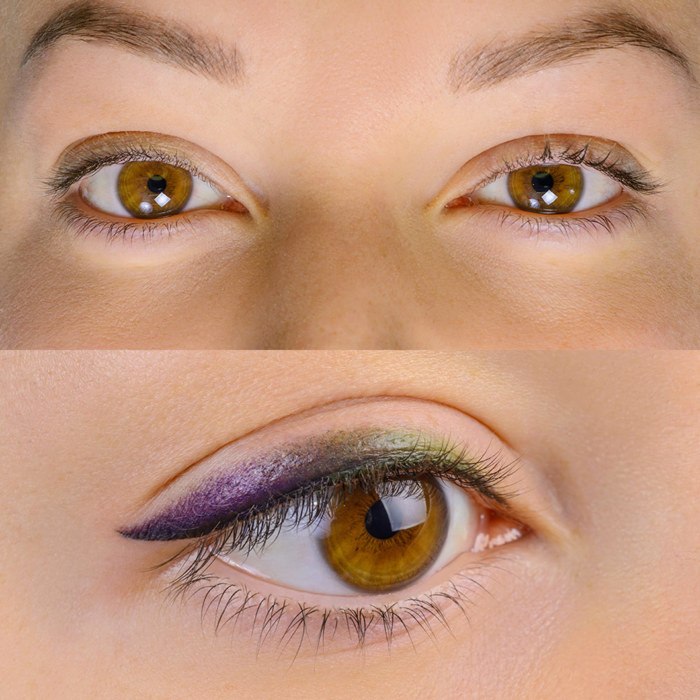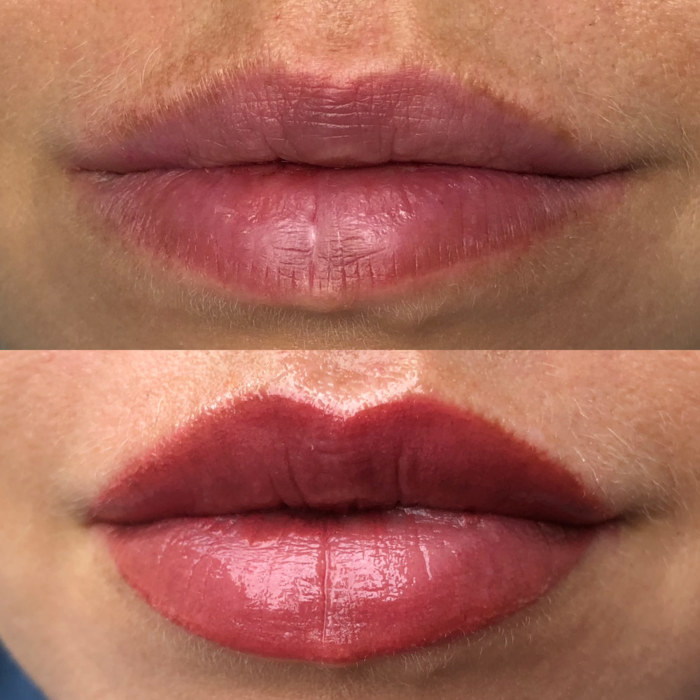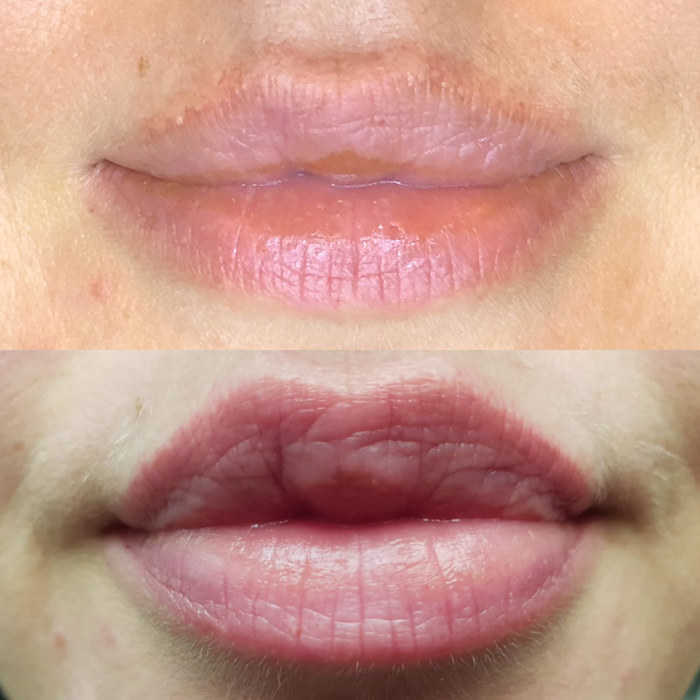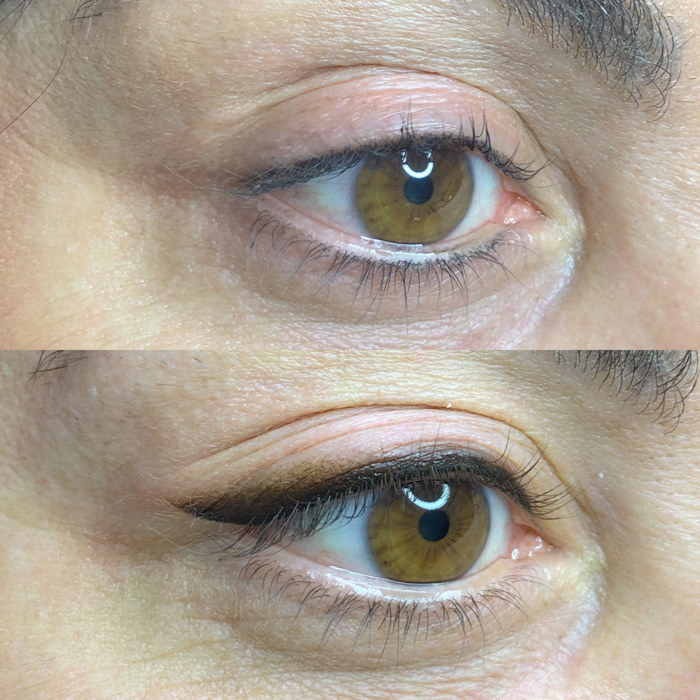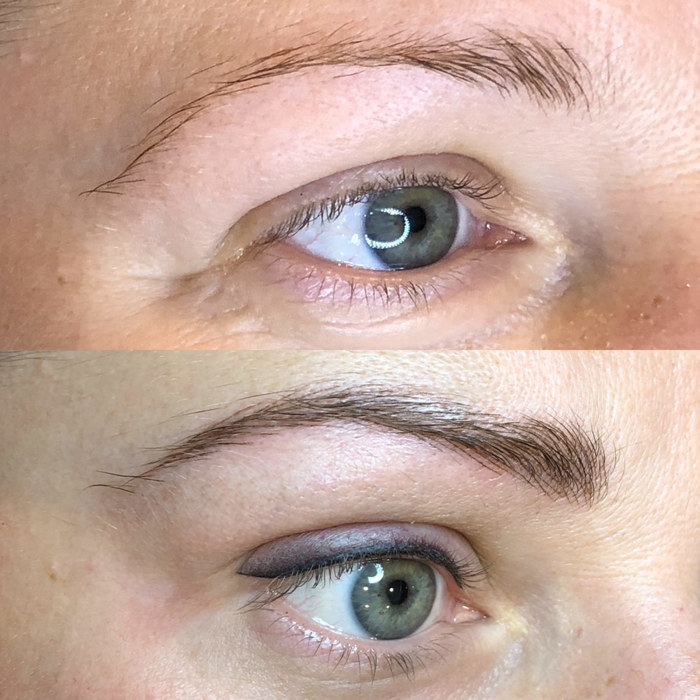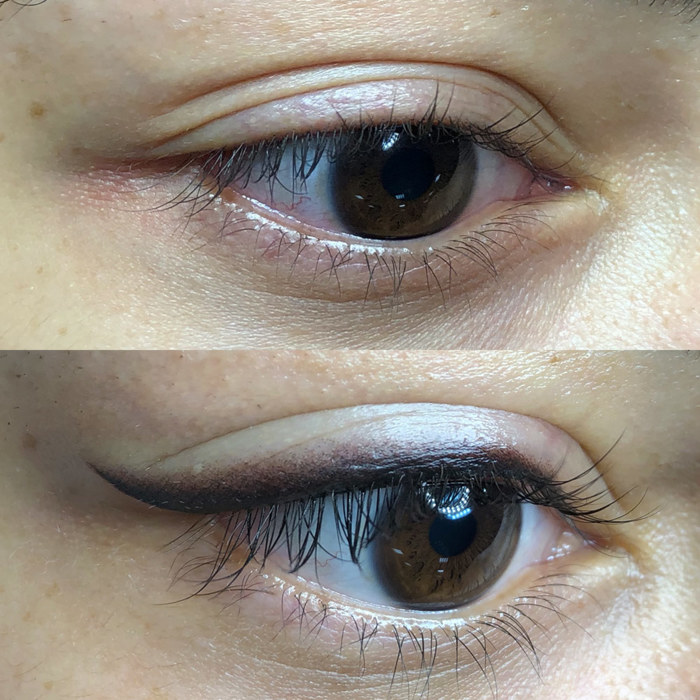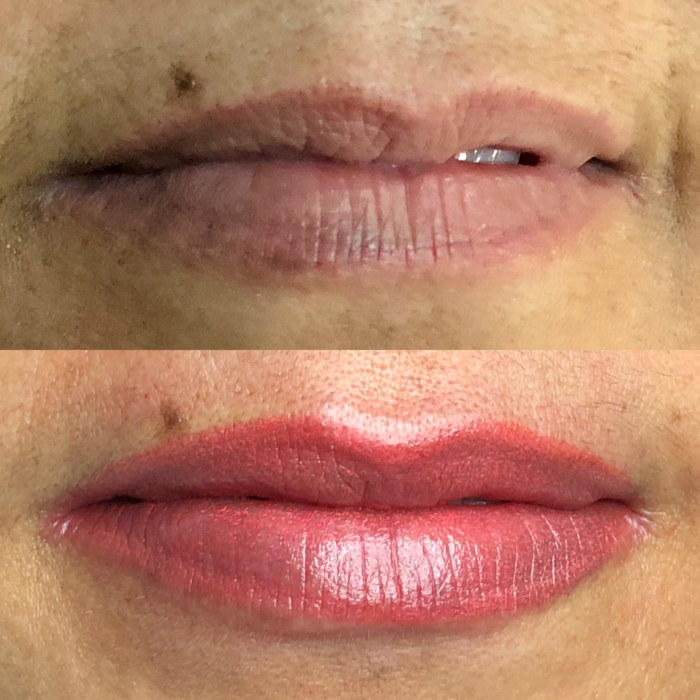 Claudia Ades
amiea International Master Trainer, Italy
Why did you start your career as PMU artist?
The sense of beauty is different in every culture, in every social class, and even every person has a different aesthetic ideal. It was my curiosity and my deep sense of observation that made me discover what is "beautiful" in every country that I lived in during my career. It has inspired me to develop and master specific techniques which enable me to perform PMU at its best. This strong background is the foundation of my specialisation in medical PMU, a most sensitive area, in which restoring aesthetical conditions is the trigger to bring patients towards a full recovery. Rewards for great work are immense in this area of work.
What do you love in the amiea brand?
It's of paramount importance to me working with the best products. The best brand worldwide is amiea, with which I share the principles of respect for safety and complete satisfaction for my customers.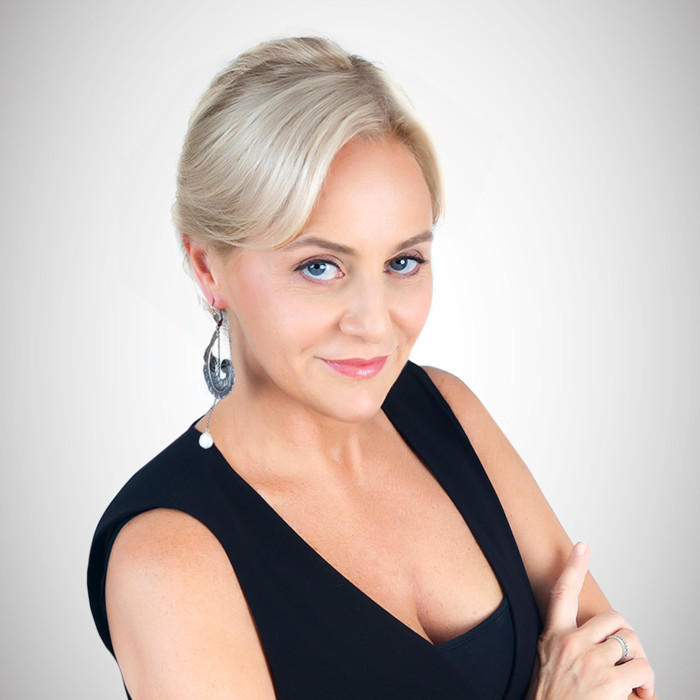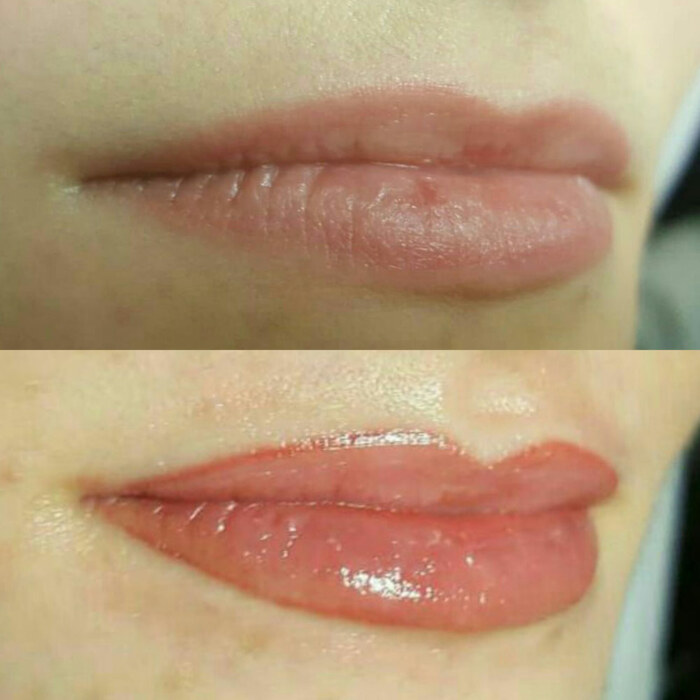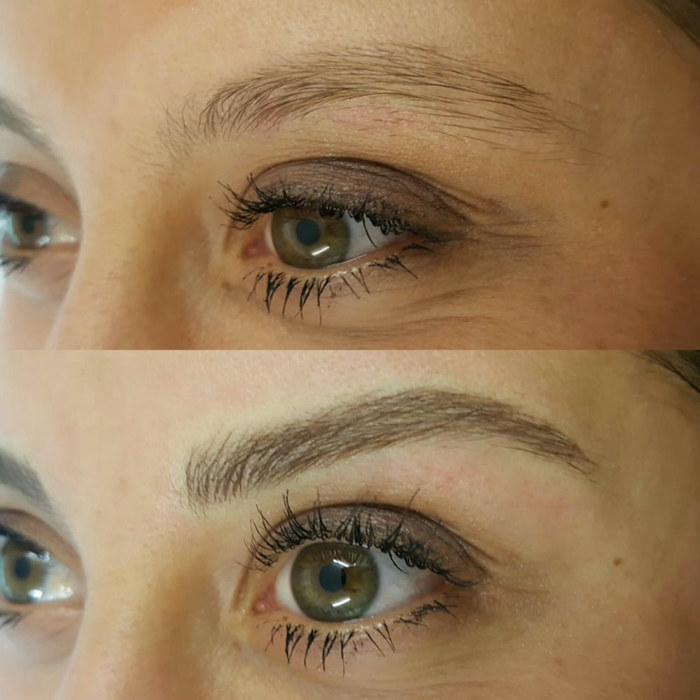 Ane Arrieta
amiea International Master Trainer, Spain
Why did you start your career as PMU artist?
I decided to become a PMU artist because I love to help people feeling better with their own physical features. PMU allows achieving that. When I finish the treatment my clients look happy and self-confident. It is really gratifying!
What do you love in the amiea brand?
During my professional career, I have tried various PMU devices but amiea became my favourite. amiea combines variety, quality and innovation and it allows us (professionals) to get the desired results. I love it!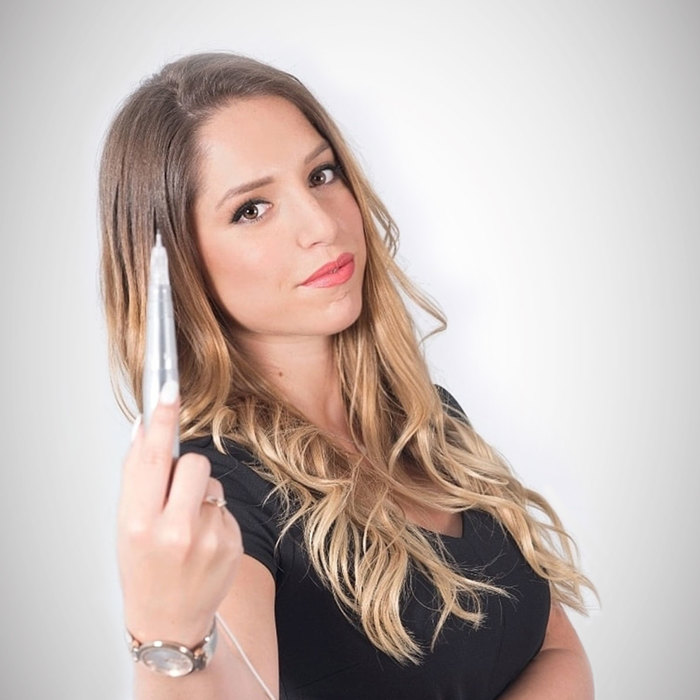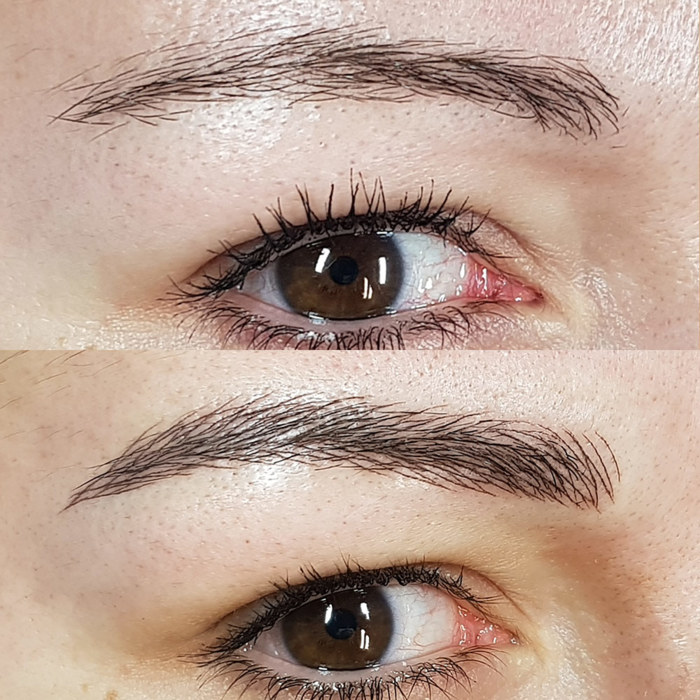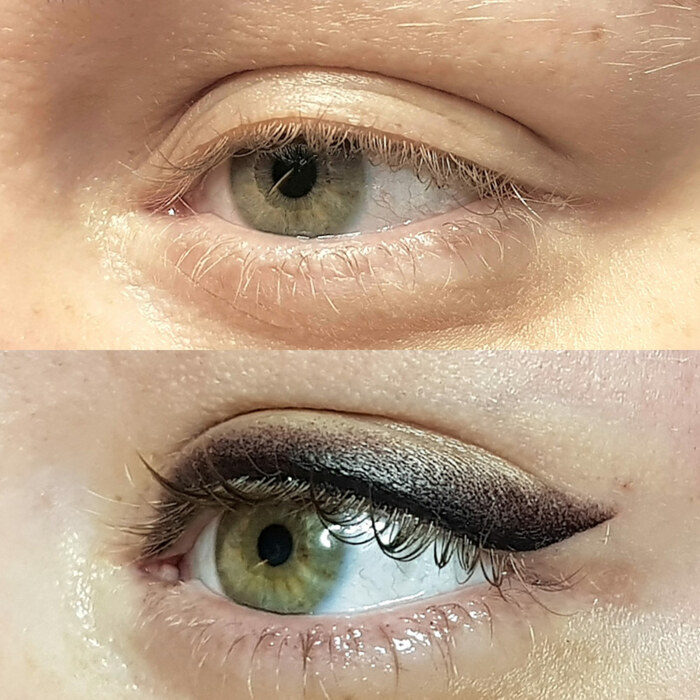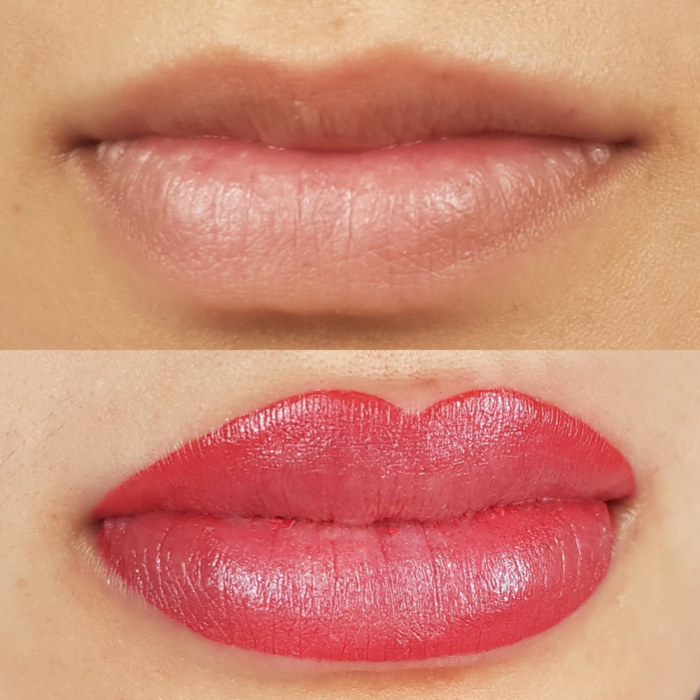 Eugenia Arrieta
amiea International Master Trainer, Spain
Why did you start your career as PMU artist?
I always liked challenges, and micropigmentation has been and still is one of them. Having the power to help people feeling better about their aesthetic and personal features is an incredible job. It has been and continues to be my greatest motivation.
What do you love in the amiea brand?
I love this brand´s quality, innovation, commitment, company image and its worldwide prestige. I feel very comfortable and confident in working with amiea.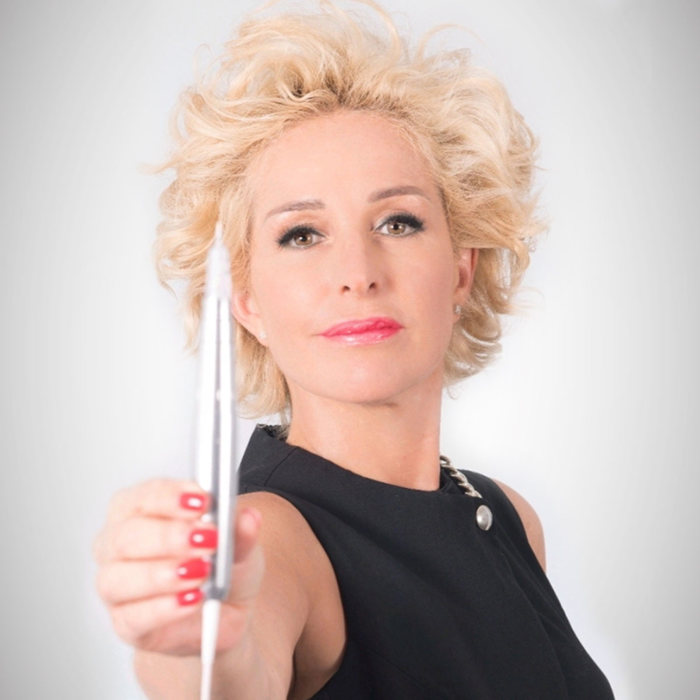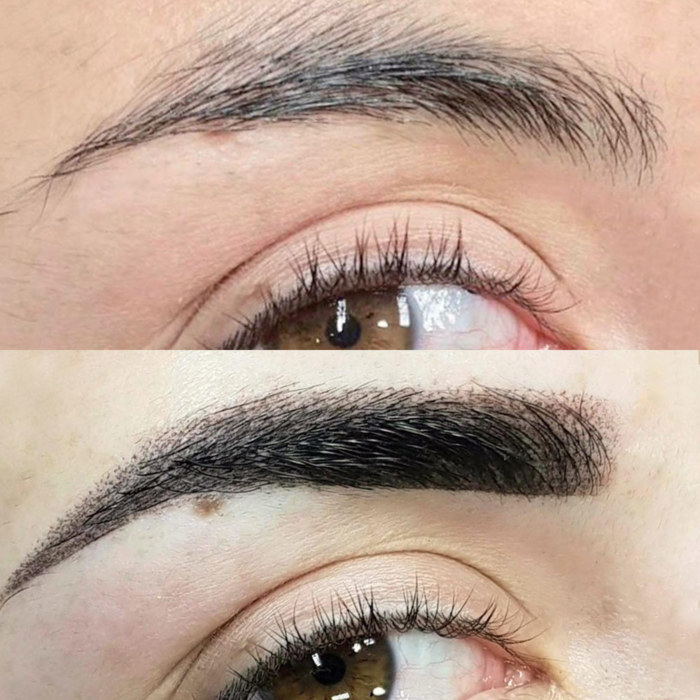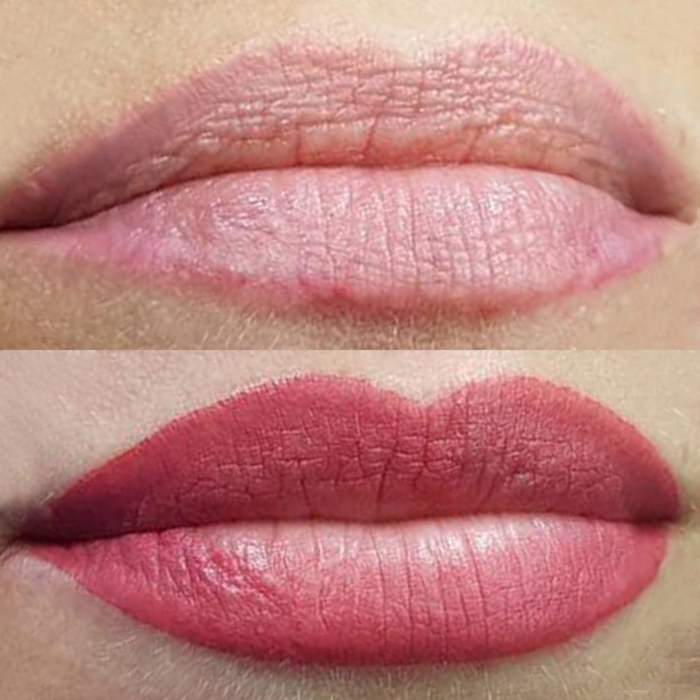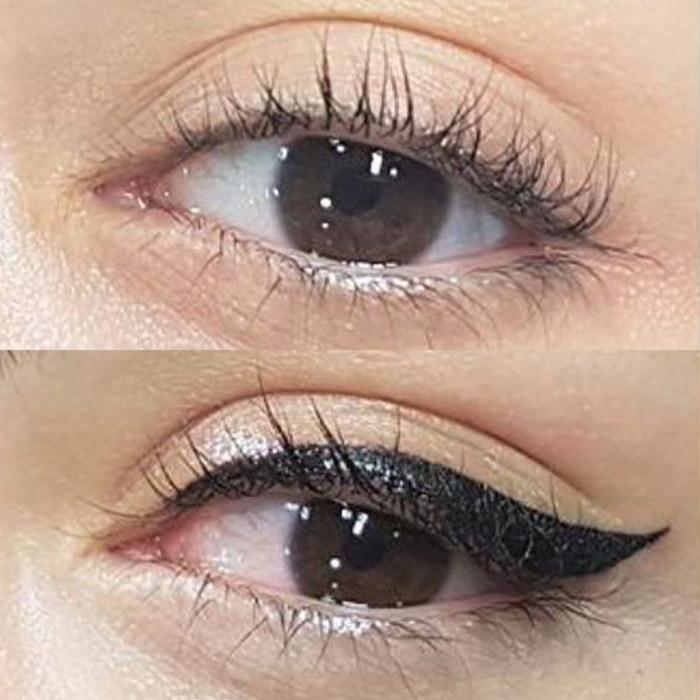 Vikki Chan
amiea International Master Trainer, Hong-Kong
Why did you start your career as PMU artist?
Everyone is beautiful in their own way. PMU artists help to enhance and make one's beauty more visible to the world. That's what I enjoy doing.

What do you love in the amiea brand?
Safety, quality and sustainability. From corporate value and mission to products and devices, amiea delivers what they promise.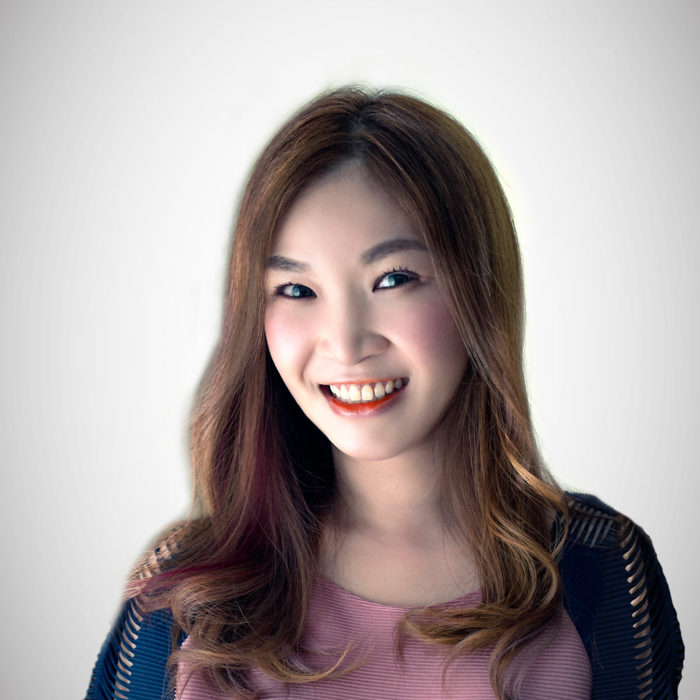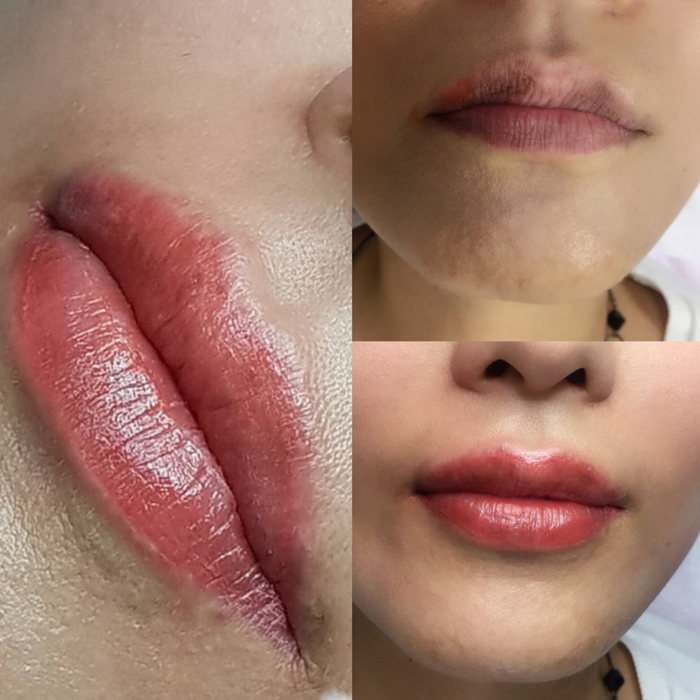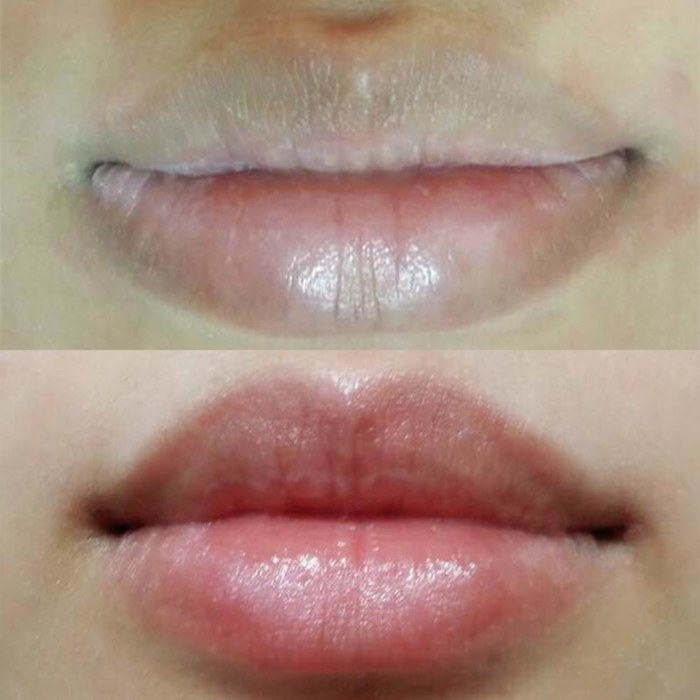 ALEVTINA HYVÖNEN
amiea International Master Trainer, Finland
Why did you start your career as PMU artist?
I have always been an artistic person. I went to an art school when I was younger, and I was interested in medicine as well. When I discovered permanent makeup all the pieces in the puzzle fell together. I found my dream job!
What do you love in the amiea brand?
For me, amiea represents high-quality products and safety for clients and for myself. It is the company with the very best experience in the field.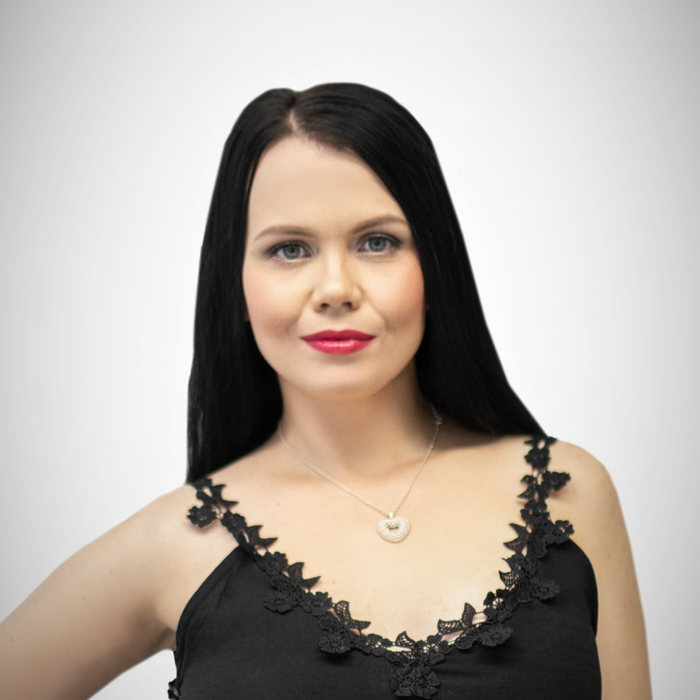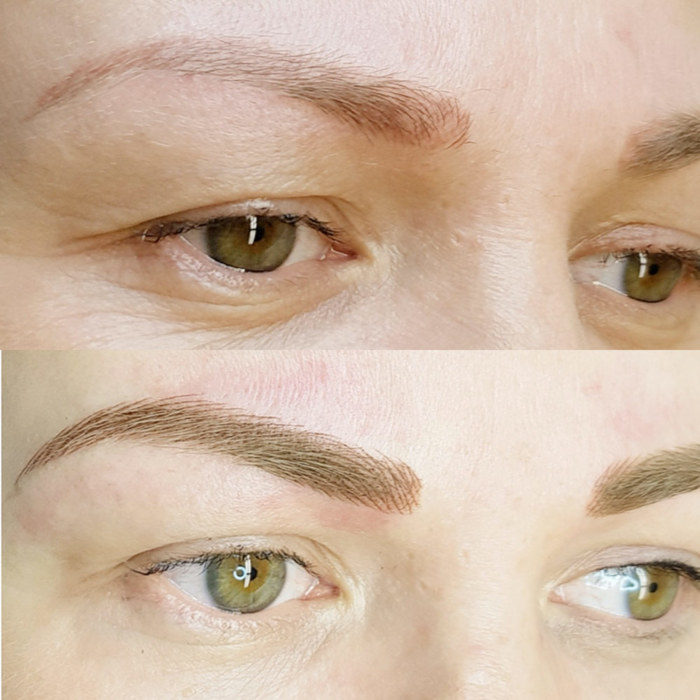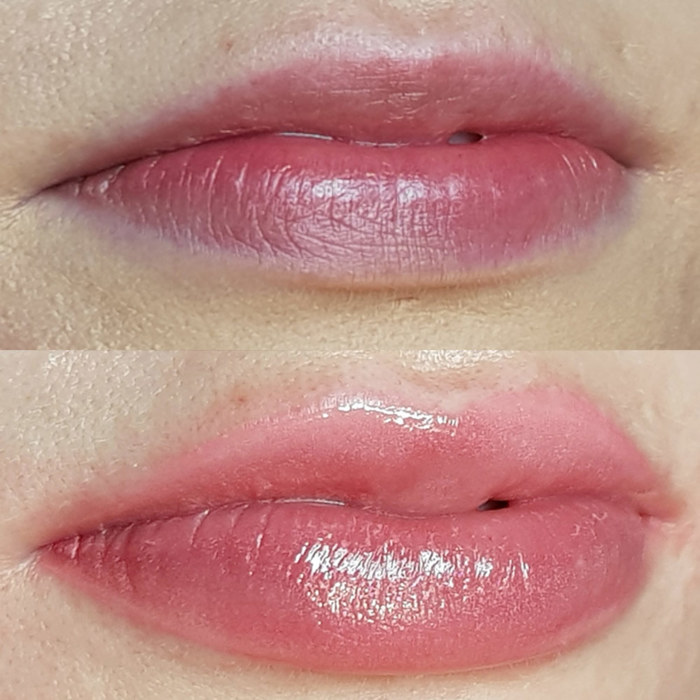 Olga Kravchenko
amiea International Master Trainer, Estonia
Why did you start your career as PMU artist?
I started my career in permanent makeup after working in the beauty business for a long time. Because this profession is just perfect for my character! I am a very responsible person and I want to make this world more beautiful!
I am very grateful that I had the chance to be part of building the foundations of our profession throughout my career. I also love to pass on my knowledge to young PMU artists, trying to save them from the mistakes that I made on my way.
What do you love in the amiea brand?
I am happy and proud to be part of the best and most reliable company in the world! For me, amiea is a valuable part of me and my life. It was 9 years ago when I bought my first amiea device and its colors. I fell in love with the quality and ease of work that helps me to express my creativity. Since then I have come a long way, now, having opened amiea Academy in Estonia, I teach both the beginners and the art of permanent makeup all over the world.
My advice to everyone, who just chooses this path in our profession, is not to hesitate for a long time, but to join our community of amiea PMU artists! Not only new opportunities await you here, but also a large family, which will always support and help you!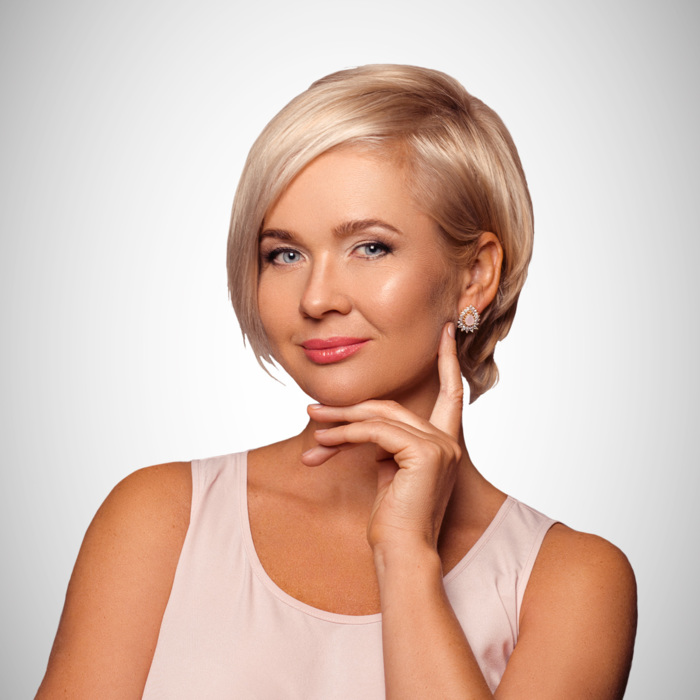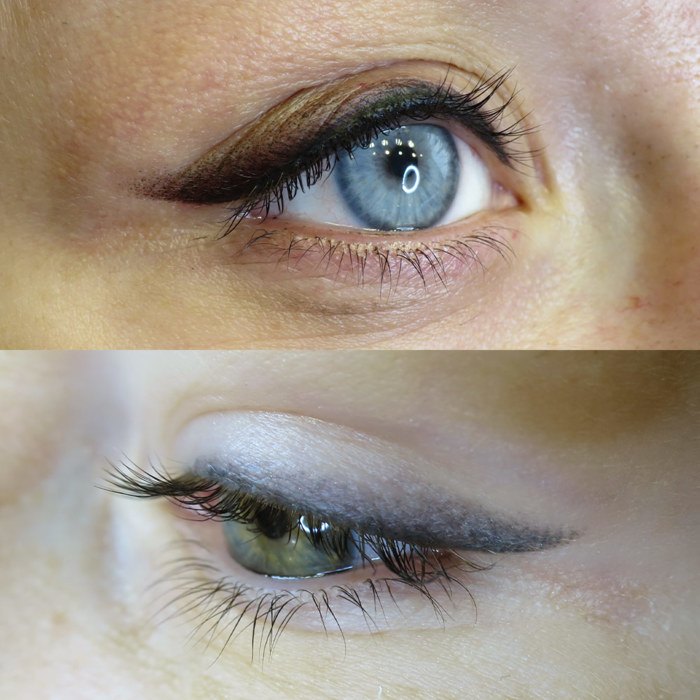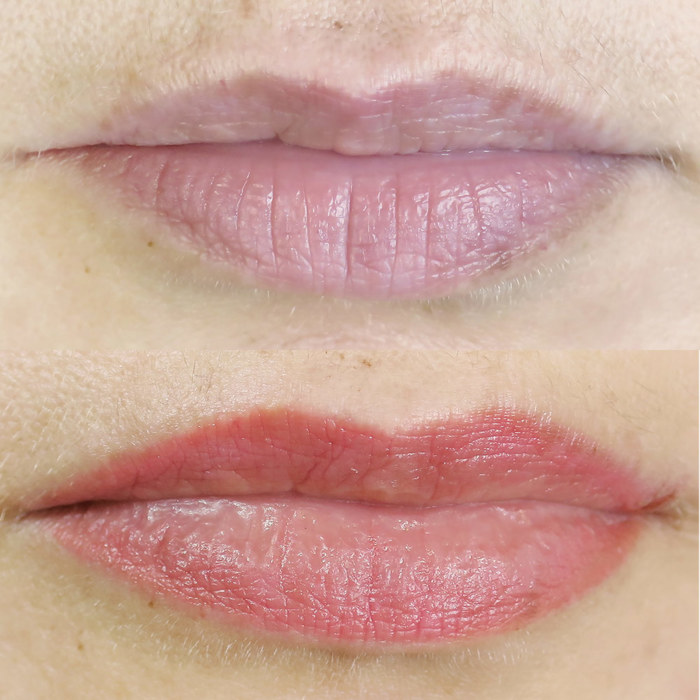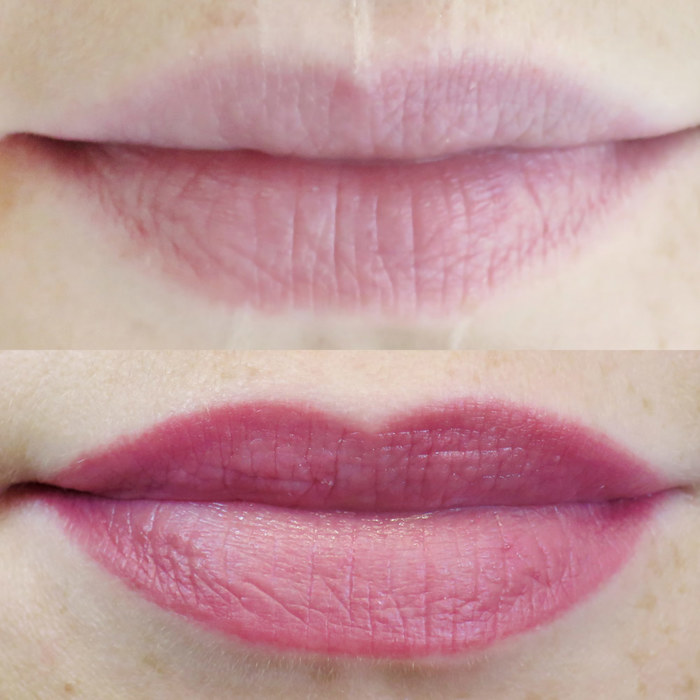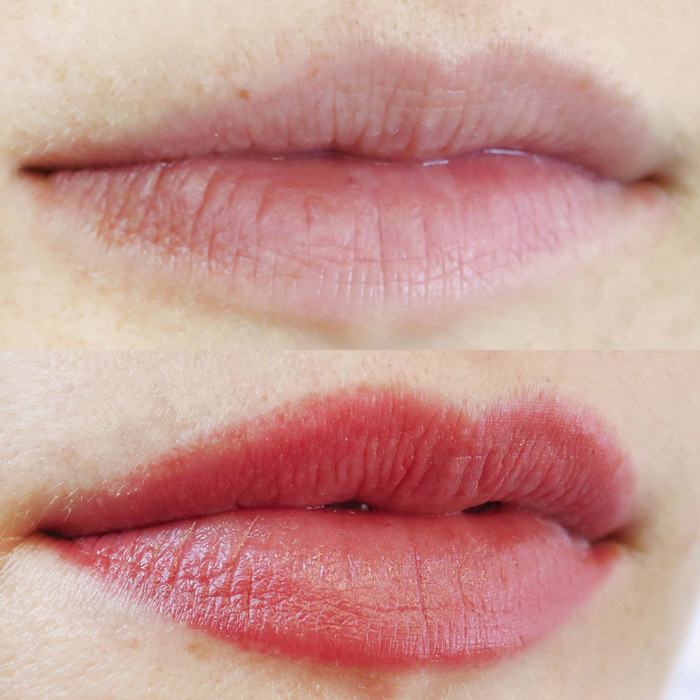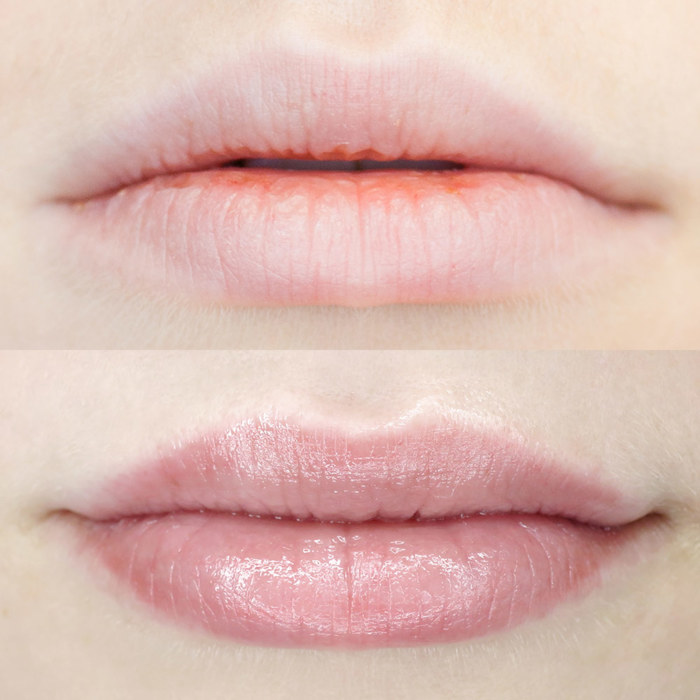 SONJA LAAKE
amiea International Master Trainer, Germany
Sonja Laake has been teaching for almost 30 years with a lot of patience as well as the necessary severity so you can make the best out of your training. Her combination of work experience with the latest techniques makes her one of the most competent teachers. She has been teaching as an International Master Trainer at amiea since 2009.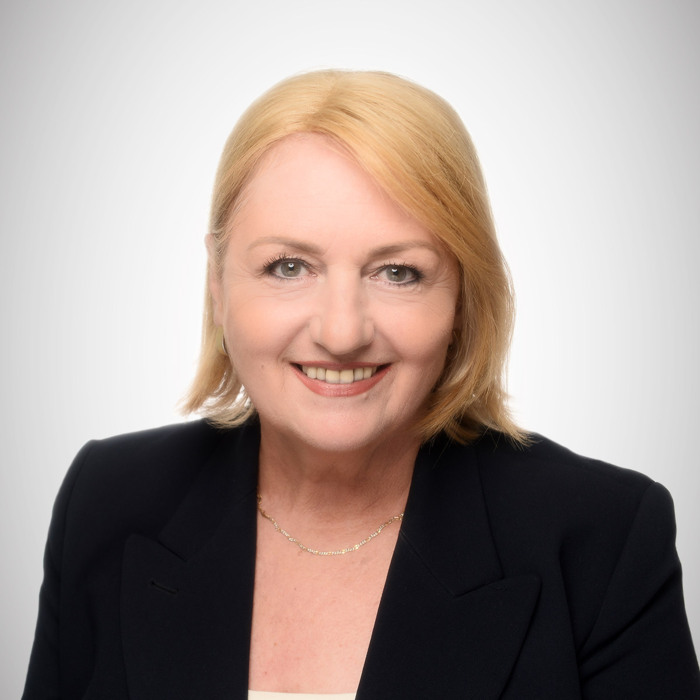 Jekaterina Leonova
amiea International Master Trainer, Estonia
Why did you start your career as PMU artist?
I am very happy that I am able to combine all of my professional priorities: working with clients, being creative and giving artistic direction, but also have the opportunity for personal development. So, I can bring my abilities to life: diligent care, hard work and perfectionism. I am very grateful making people happier which inspires me a lot!

Why do you love amiea?
I love amiea for high-quality and safe products, for a strong and friendly team. I feel confident with amiea!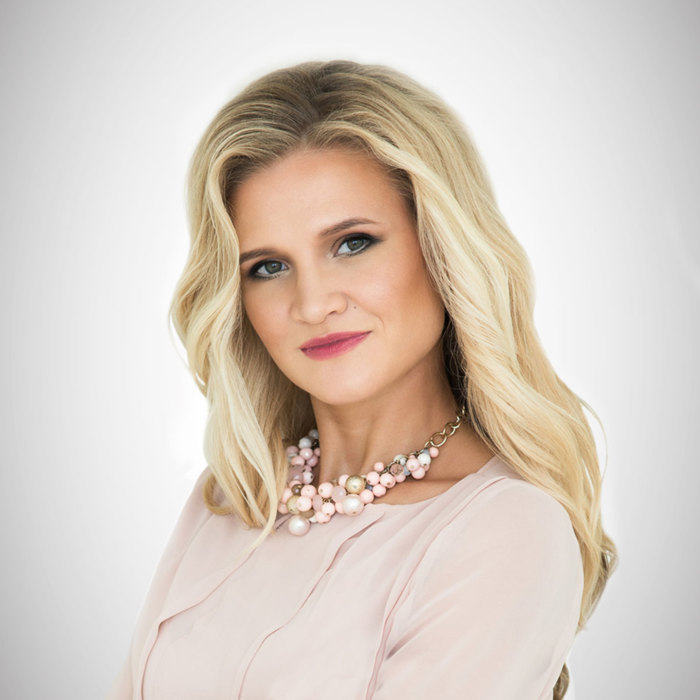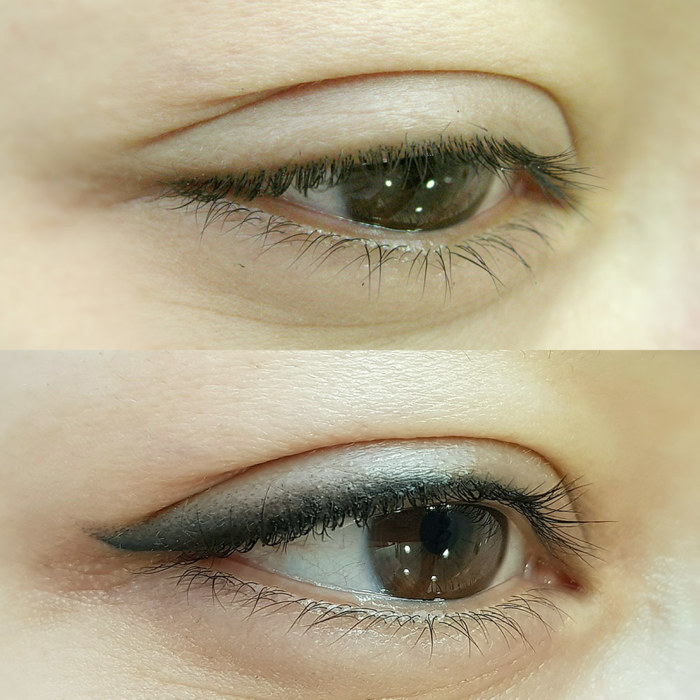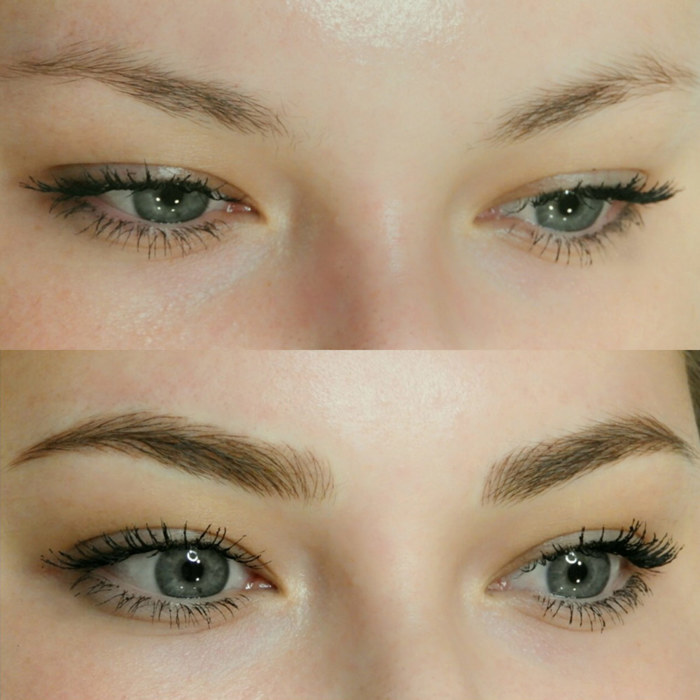 Vânia Machado
amiea International Master Trainer, Brazil
Why did you start your career as PMU artist?
I've always been passionate about aesthetics. When I first learned about micropigmentation 15 years ago, it immediately felt like a natural fit. And today, I'm completely in love with it.
What do you love in the amiea brand?
I work with amiea, because I firmly believe that in order to have a result of excellence and satisfied customers, we need to have a great technique and work with the best products in the world. Innovation, precision and the very best technology standards is what amiea offers to PMU professionals.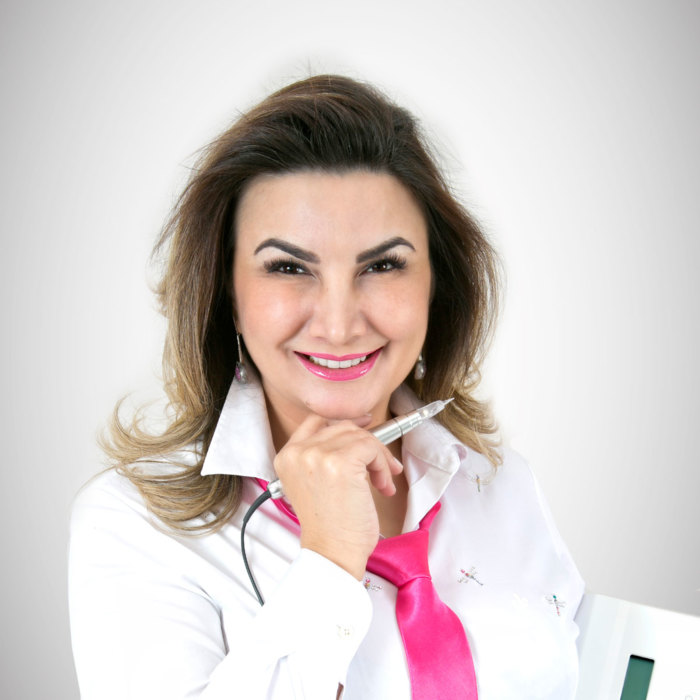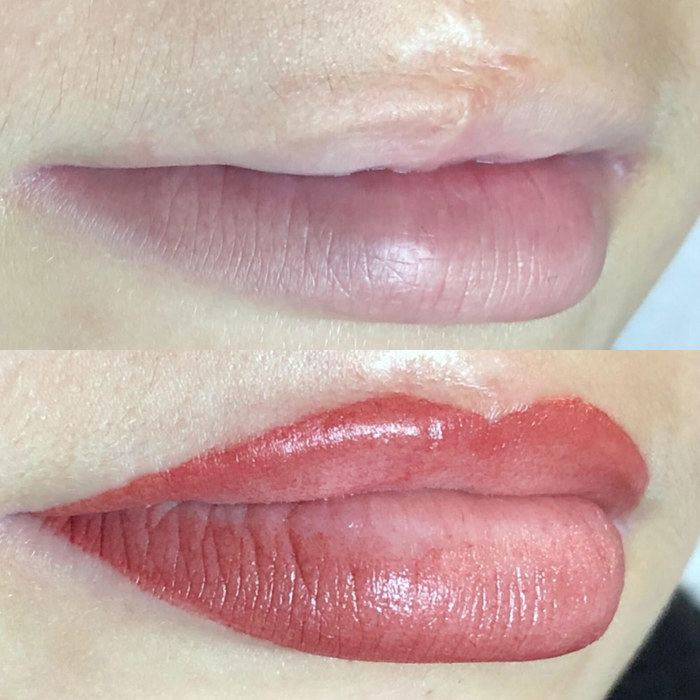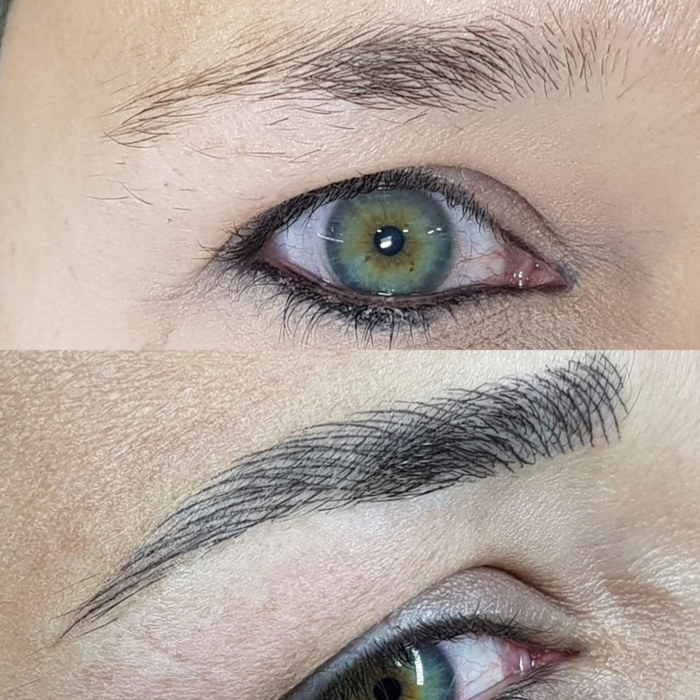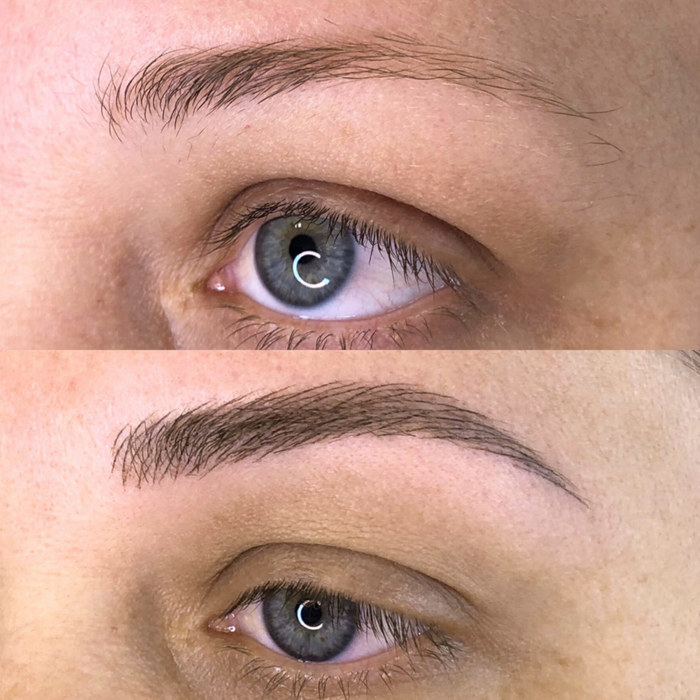 James Olaya
amiea International Master Trainer, Brazil
Why did you start your career as PMU artist?
Before being a permanent makeup artist, I worked for many years as a makeup artist and visagist for cinema. I saw the opportunity that would allow me to offer an outstanding product to my clients since I worked as an eyebrow designer. When I completed my first permanent makeup course I fell in love with this art. Since then I never stopped studying and perfecting my skills as an artist.
What do you love in the amiea brand?
I love amiea, because even after testing numerous brands, amiea always exceeds my expectations with the latest technology, precision of needles and a design that is beyond this time.​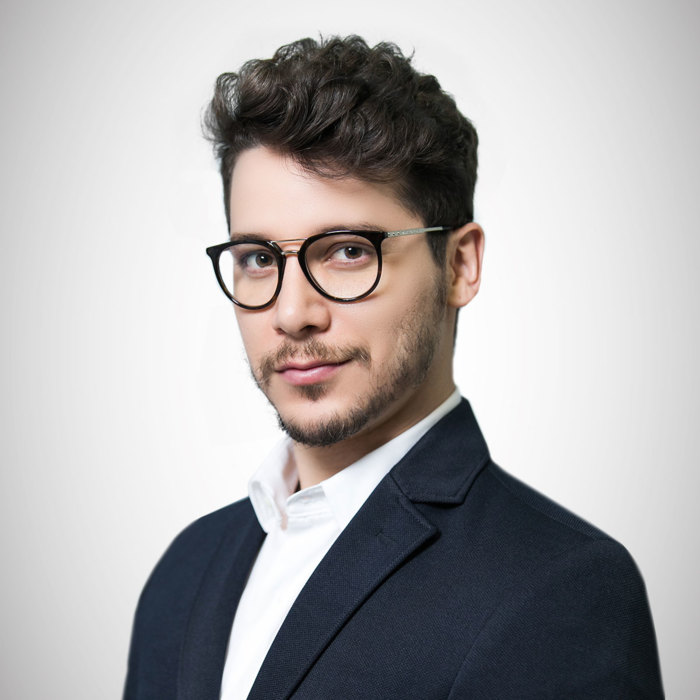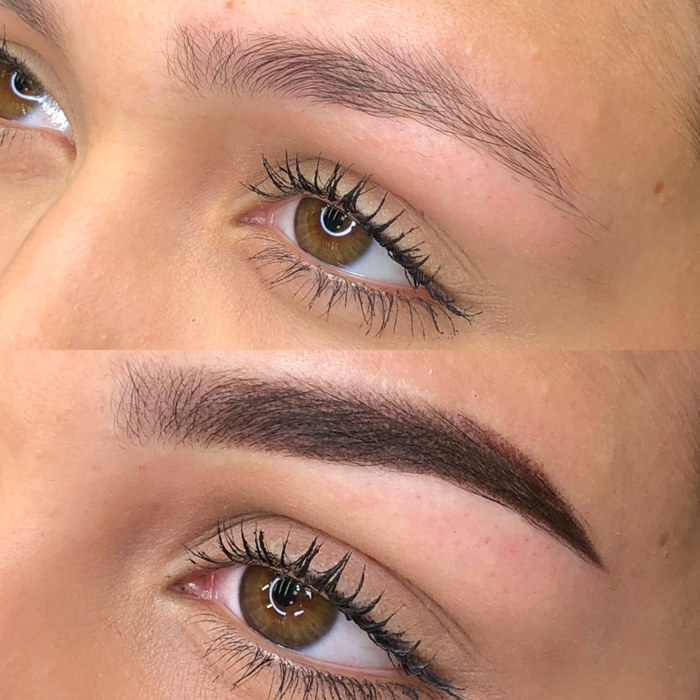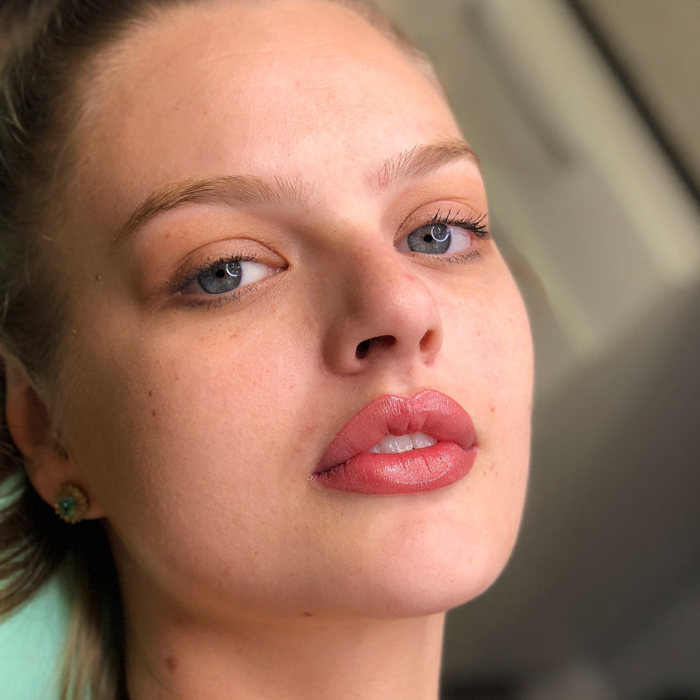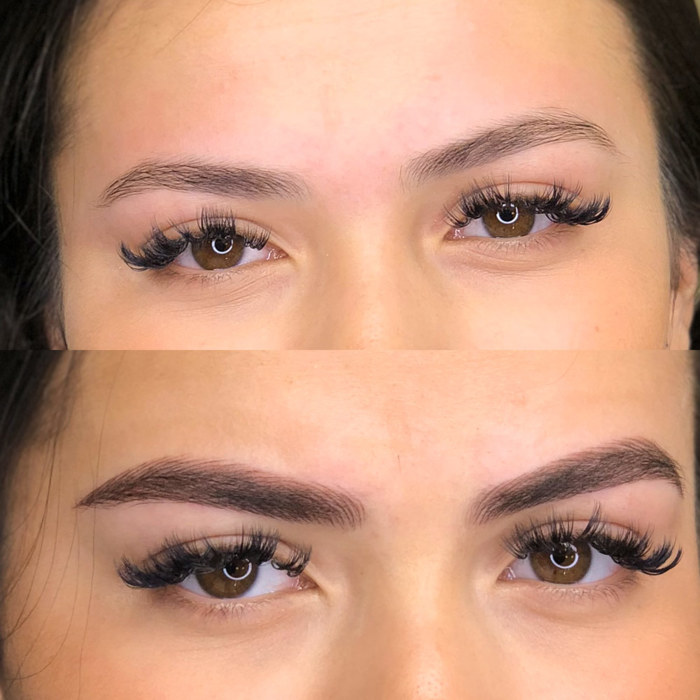 Roberta Peixoto
amiea International Master Trainer, Brazil
Why did you start your career as PMU artist?
For more than 20 years, I have worked as a makeup artist, until I fell in love with micropigmentation. The transition from makeup to this universe was a natural process that opened new possibilities to execute my point of view with a totally different technique.
I started with eyebrows micropigmentation and over the years I felt the need to extend my procedures to lips and eyes. Today, besides dominating these three techniques, I also found myself with paramedical micropigmentation. This technique awakens my artistic side and, among all the works I do, areola reconstruction is where I feel the most professionally fulfilled. It is amazing to see the positive impact on a person's self-esteem and the joy in their face as a result of my work.
What do you love in the amiea brand?
amiea is my reference for micropigmentation devices for its product's quality, which provides a variety of services and procedures, with excellent lifetime and warranty. A company that values its precise and innovative equipment, which exerts less trauma to the skin and with a great variety of needles.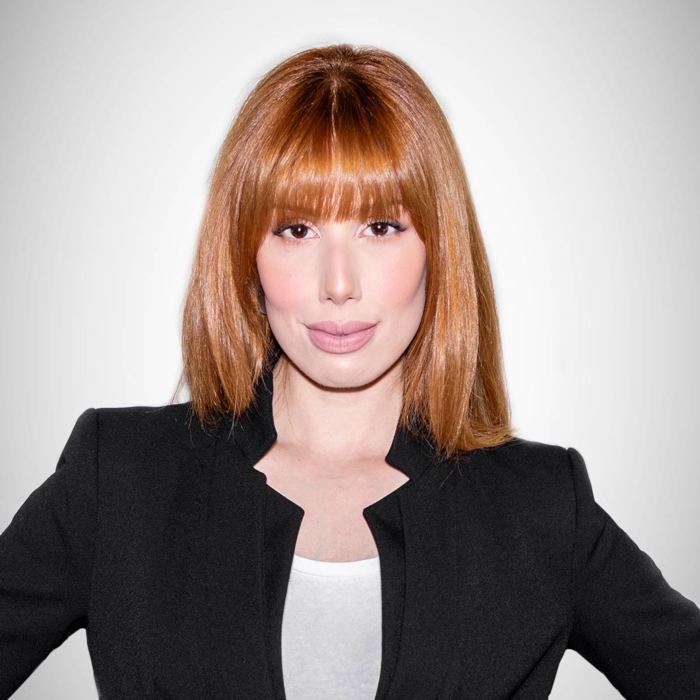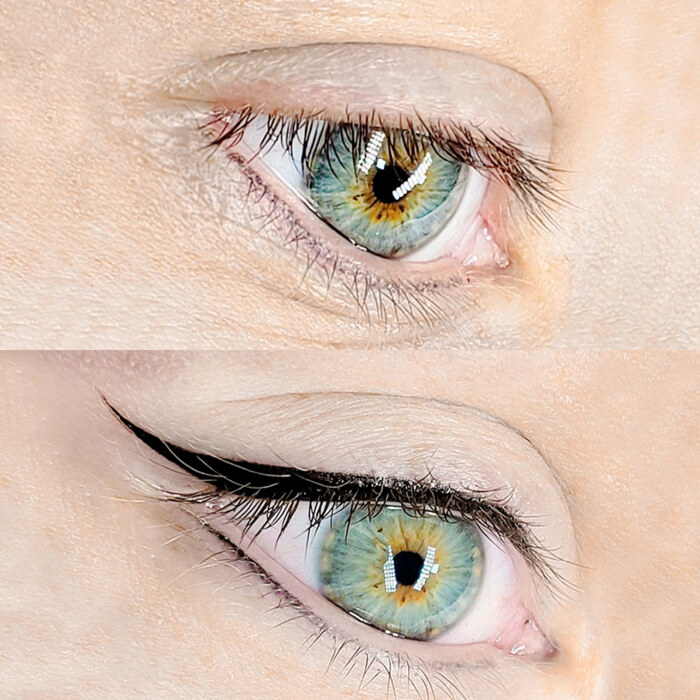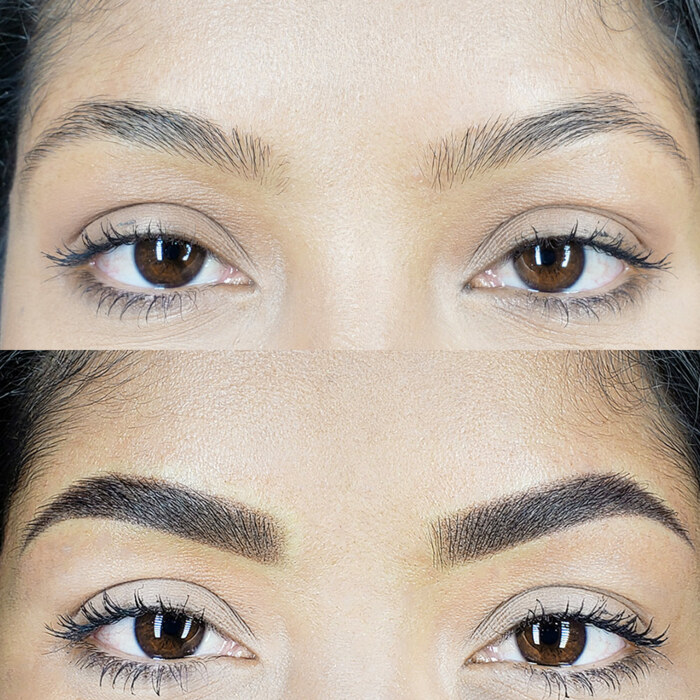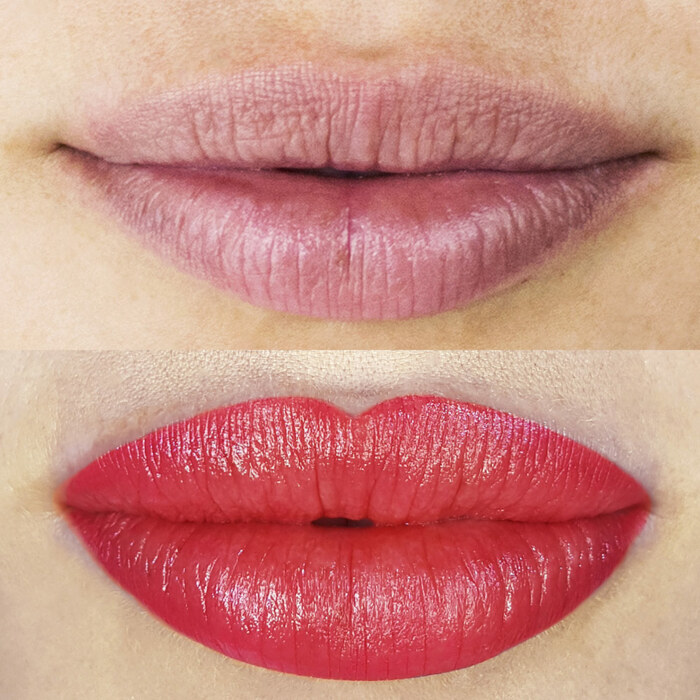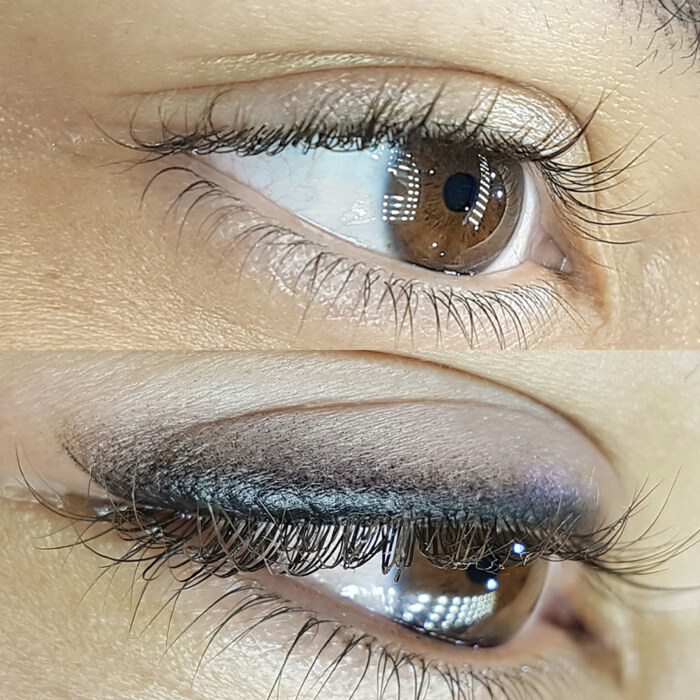 Catalina Popescu
amiea International Master Trainer, Romania
Why did you start your career as PMU artist?
I have always been attracted to the beauty side, I started in the beauty field 18 years ago with hairstyling and makeup. For ten years I have been doing permanent makeup and teaching. I think these three areas fit very well together.

What do you love in the amiea brand?
Most of all the professionalism, the quality of all the products which is very important for me as an artist but also for the client.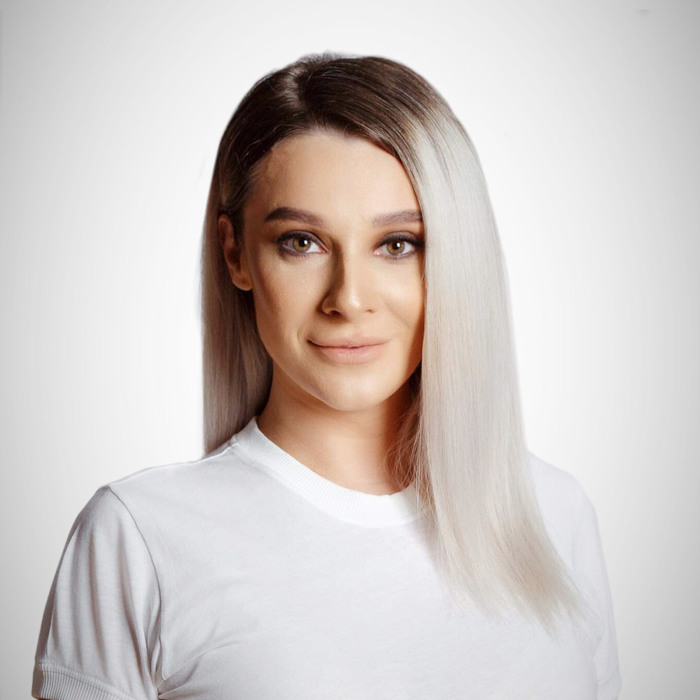 Maud Ravier
amiea International Master Trainer, France
Why did you start your career as PMU artist?
Because I'm concerned about a woman's beauty and I'm always looking to beautify them with class and refinement. That's why I decided to dedicate my passion and my entire job to micropigmentation, full time. I used to work for that for more than ten years until I decided to share all my knowledge from my professional experiences. Now more than 650 students are studying every day in our school for permanent makeup.
What do you love in the amiea brand?
In my opinion, working with amiea is a guaranty for safety. You get the best results for your clients. amiea is a trendsetting brand. With amiea you can be sure to always propose the very best and latest products to your customers.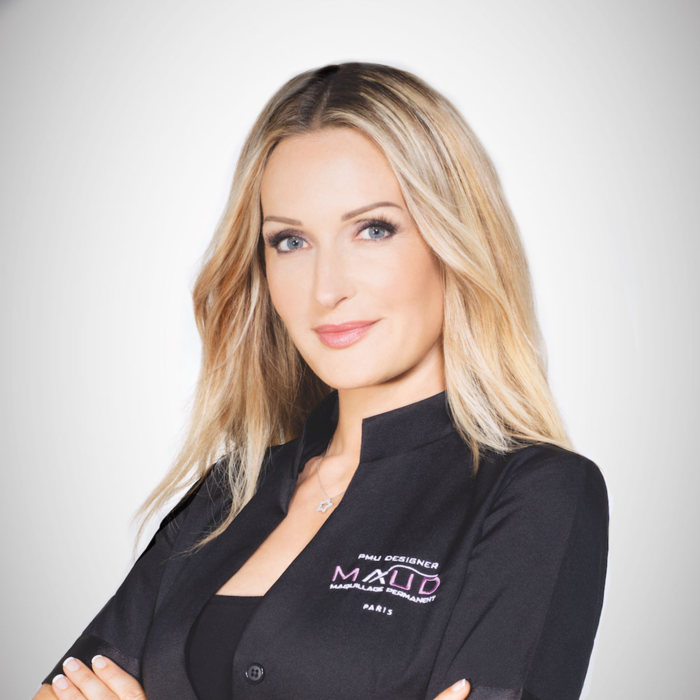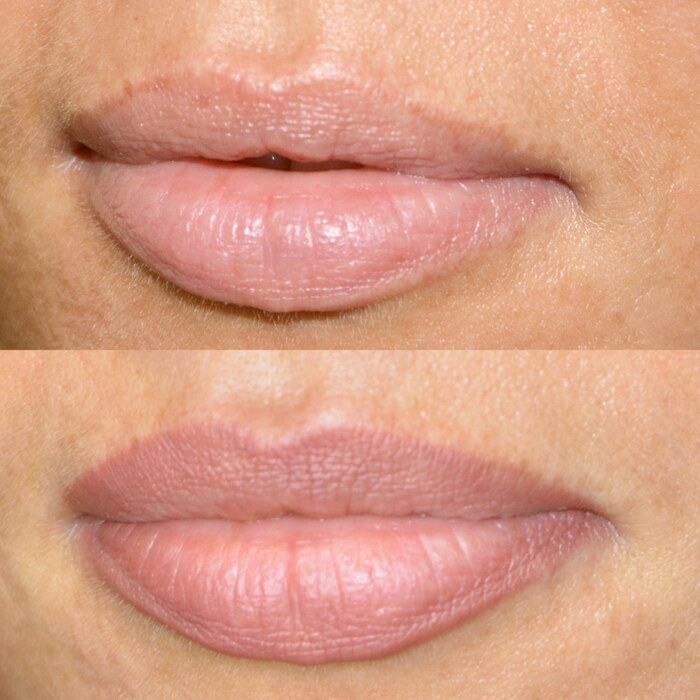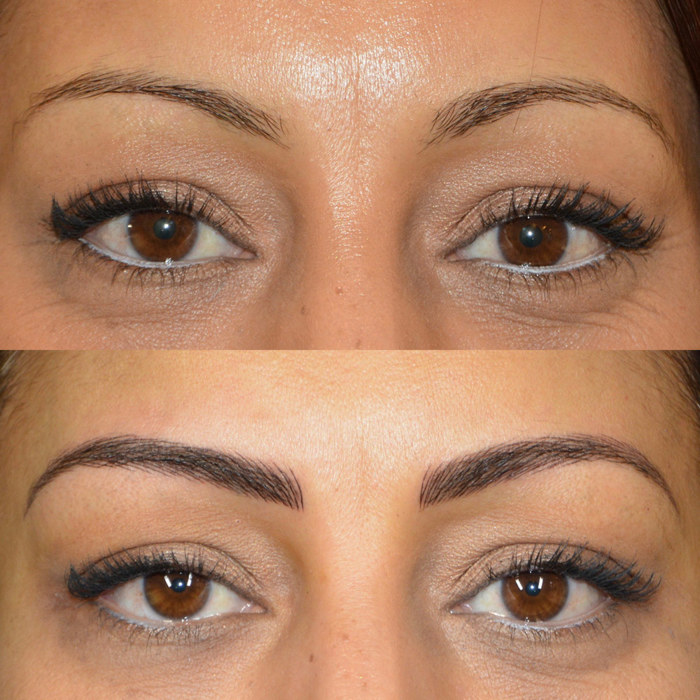 Sandra Rocha
amiea International Master Trainer, Brazil
Why did you start your career as PMU artist?
I've always believed that cultures differ, but that sensibility is universal. When I was a kid I used to draw comics, and every character I created transformed itself with the lines that I put down on paper. I started working in the beauty/ aesthetics area in 2002 when I also discovered permanent makeup and micropigmentation. Since that day it has been a part of every study and every facet of my life.
What do you love in the amiea brand?
I chose amiea for the attention and precision to each and every detail, its finesse and trustworthiness.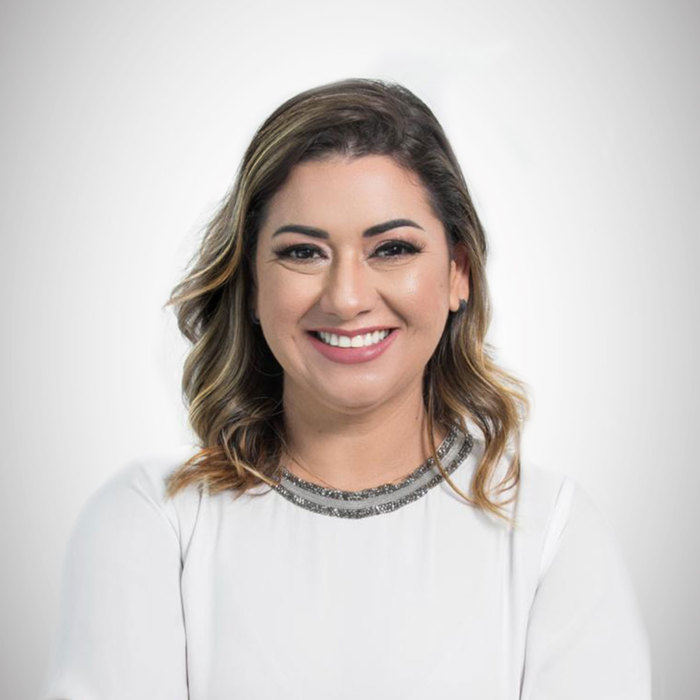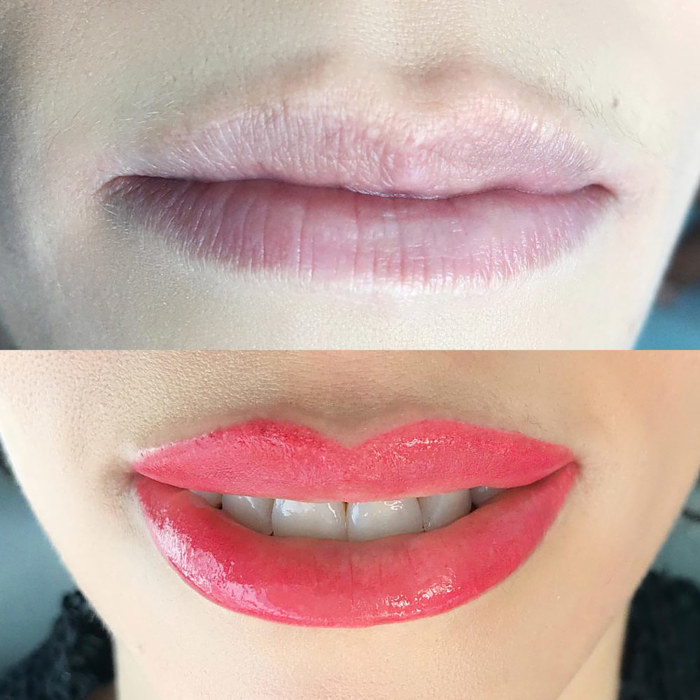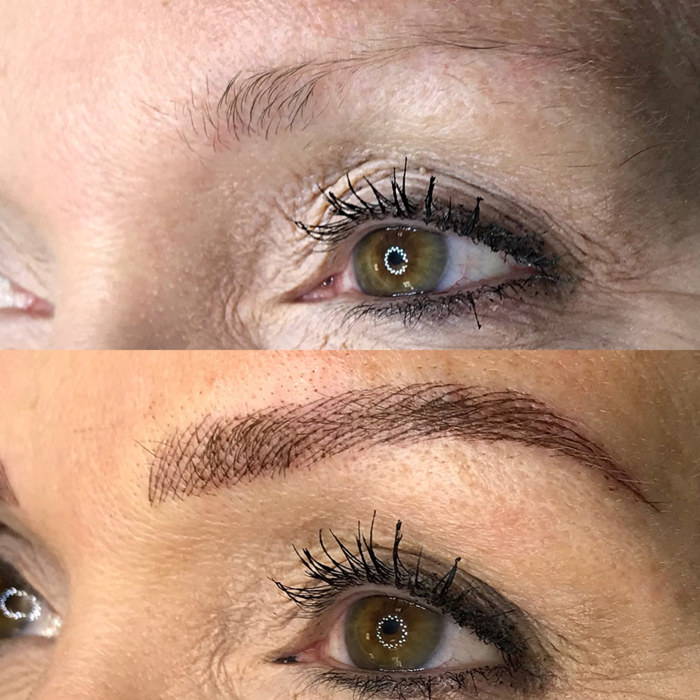 Maria Fernanda Romero
amiea International Master Trainer, Brazil
Why did you start your career as PMU artist?
14 years ago I started to work as an eyebrow designer. I did it because I wanted to make a difference. After a few years, my passion for beauty led me to micropigmentation, where I could deliver all my potential and change lives.
What do you love in the amiea brand?
I love the balance between the soft beats and the strength of the equipment. I love the precision of the needles that allow me to make delicate strokes. And I really love the colors and the final results after healing.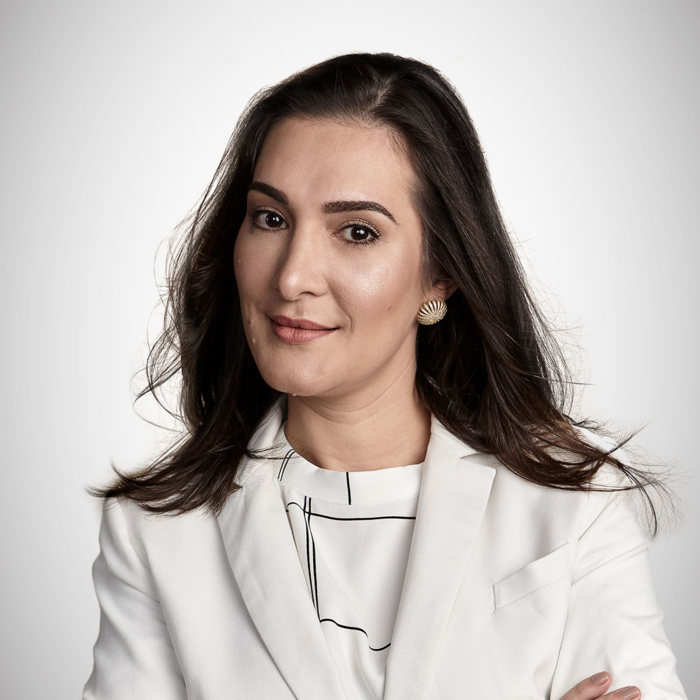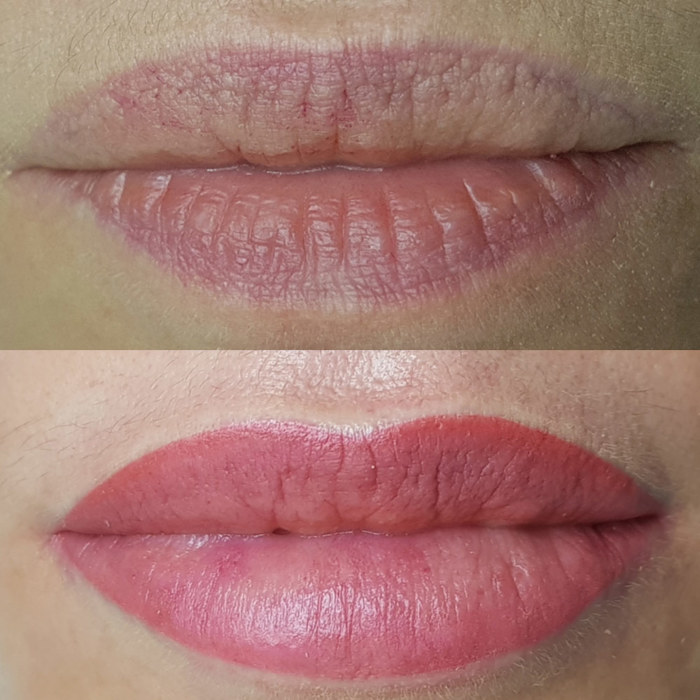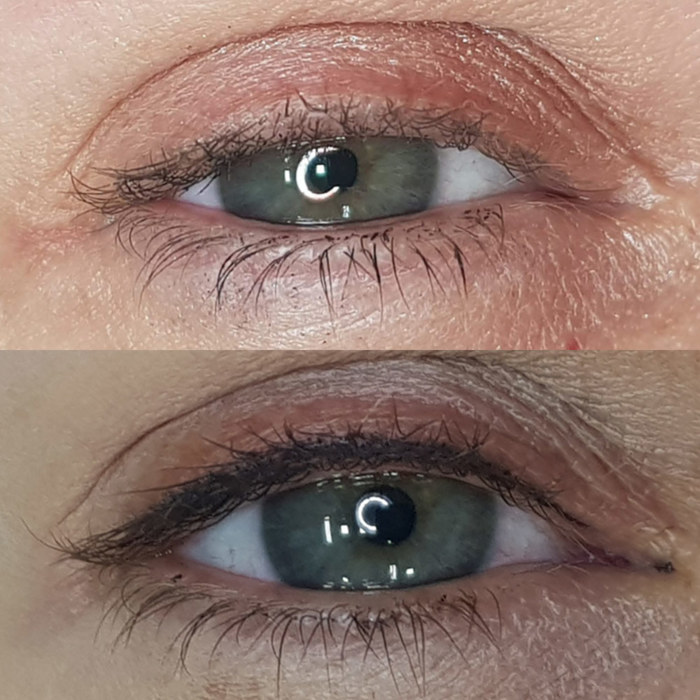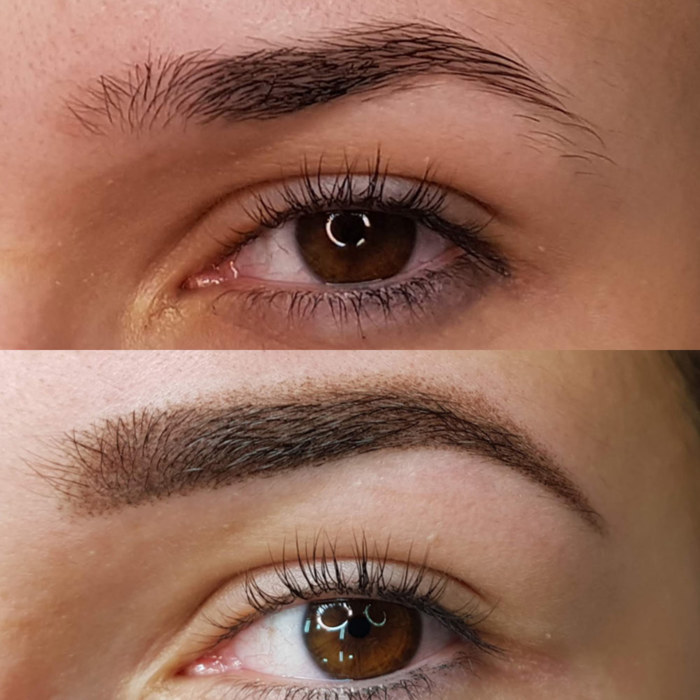 SUZÉ STEYL
amiea International Master Trainer, South Africa
Why did you start your career as PMU artist?
Having studied somatology I attained the CIDESCO beautician qualification in 1998. One of my fields of study during that time was permanent cosmetics. In those days we were rather secluded from the rest of the "beauty world" with limited internet access and no social media portals to browse, gain and share expertise. I learned as much as possible through hard work and long hours, specializing in PMU only, servicing salons throughout South Africa. I fell in love with permanent cosmetics and how through innovation we are able to develop unique life-changing procedures.

What do you love in the amiea brand?
I love the company, the brand, the people and how everyone shares the same passion. There is mutual support, innovation in product development with everyone continuously stepping up their game. amiea is at the forefront of cutting-edge innovation providing all the technicians with the tools needed to change lives daily.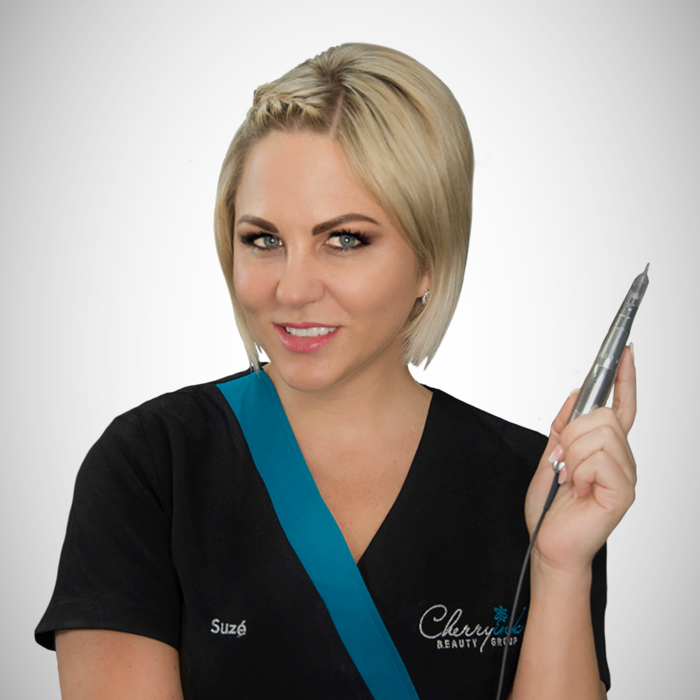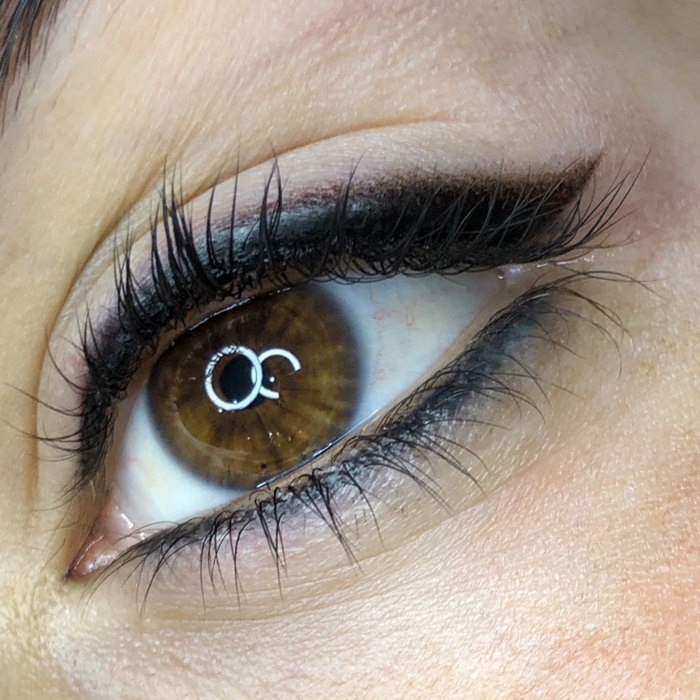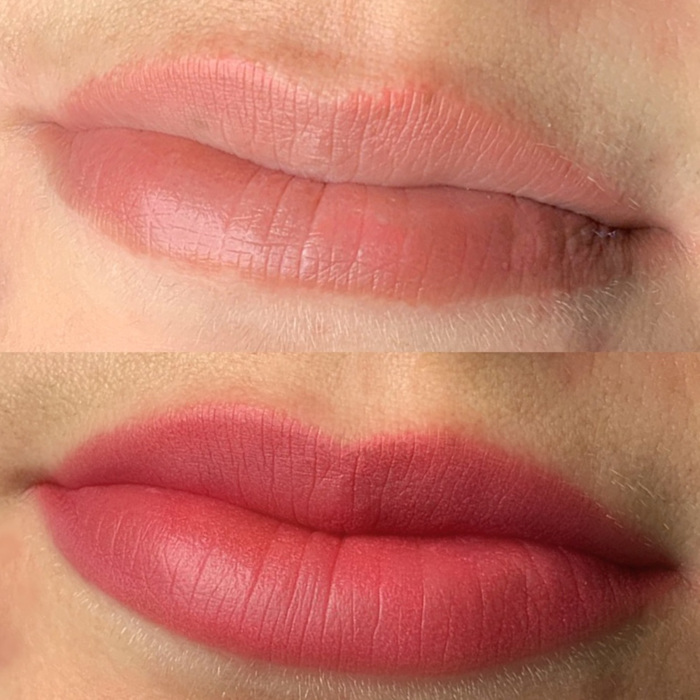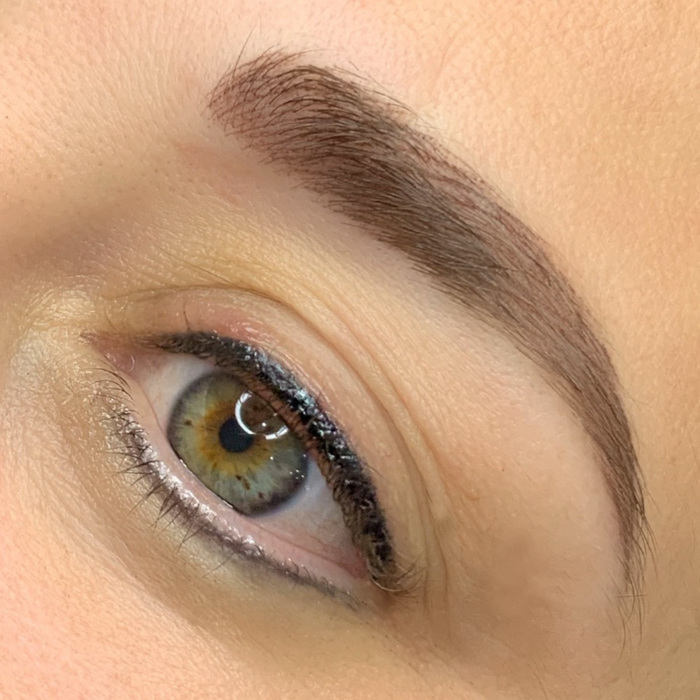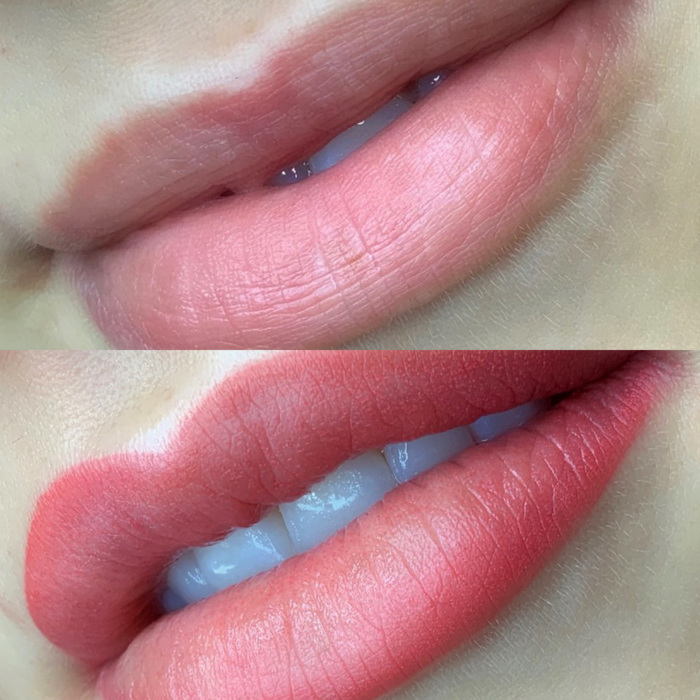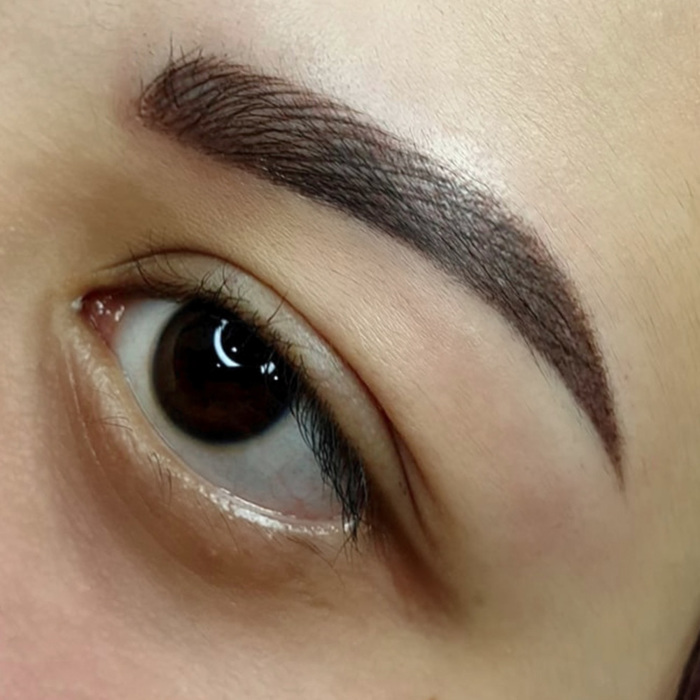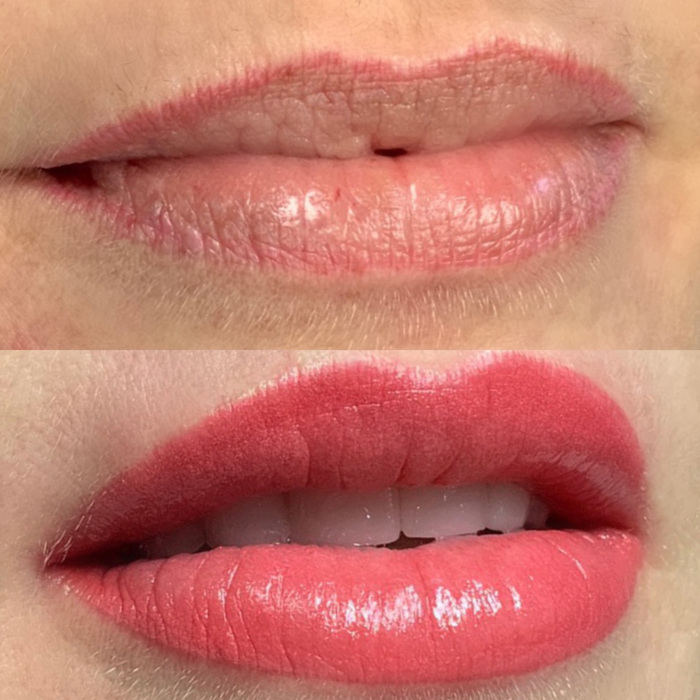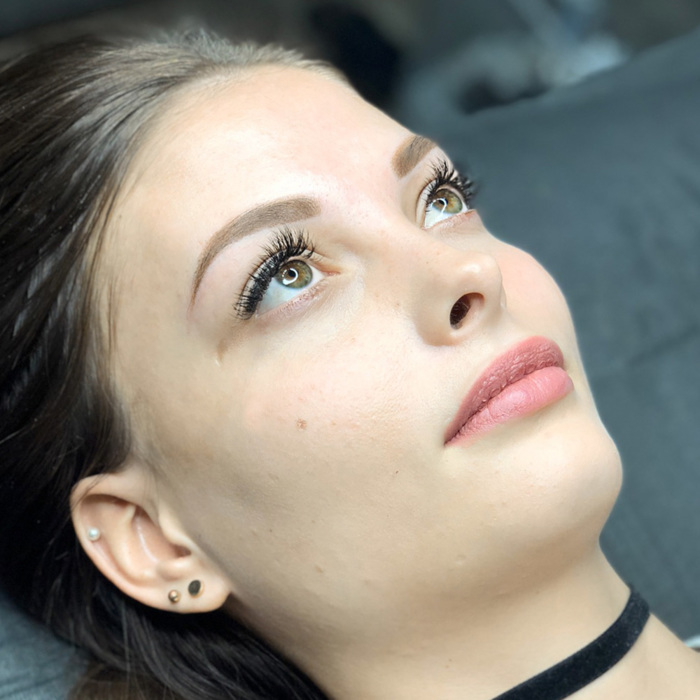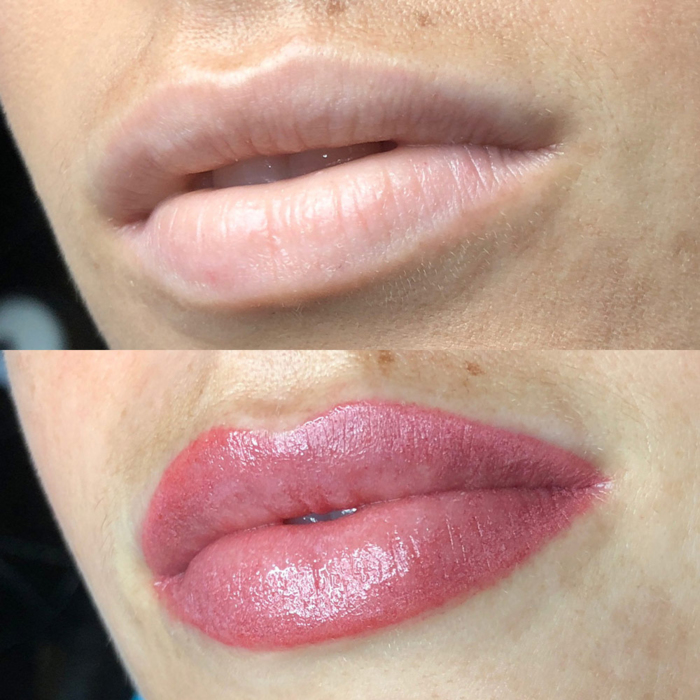 GET STARTED NOW!
Do you want to lay the foundations for an international career? Do you want to earn admiration and prestige as an amiea National Trainer? Do you long for fame and an extraordinary lifestyle?
If you already have five years' experience as an artist, send us your portfolio today with before and after photos as well as evidence of healed treatments. And don't forget to include a short video (1 to 5 minutes) in which you introduce yourself and explain why you want to be a trainer for amiea. You don't need to create a professional video, your smartphone will suffice. Just make sure you share your enthusiasm and inspire us with your work, your dedication and your motivation!
APPLY TO BE A TRAINER
What we need for your application to be an amiea National Trainer:
Resume/CV
Information about your qualifications, experience and specializations
Short video
Portfolio containing 10 before/after/healed photos (high-resolution!) of eyebrows, eyeliner, lips and other treatments where applicable.
Our National Trainer
Marie Adkins
amiea National Trainer, USA
Why permanent makeup?
My passion is creating and helping others enhance their appearance. With a conservative approach and great attention to detail, making my clients look and feel beautiful is my greatest satisfaction. The professional experience and skill set I've acquired over the years provide me with a keen sense of artistry and perfectionism in the field of micropigmentation. I strive to create the most natural, realistic, beautiful and symmetrical looks for the individual needs of each client.
Why amiea?
have tried several devices and products from other companies in the past, and when I found amiea I knew this was the brand I have been searching for! amiea produces the highest quality products and professional. Their needles give me the cleanest crisp strokes and prefect pixels in shading. This is the brand I chose to use providing the best results for my clients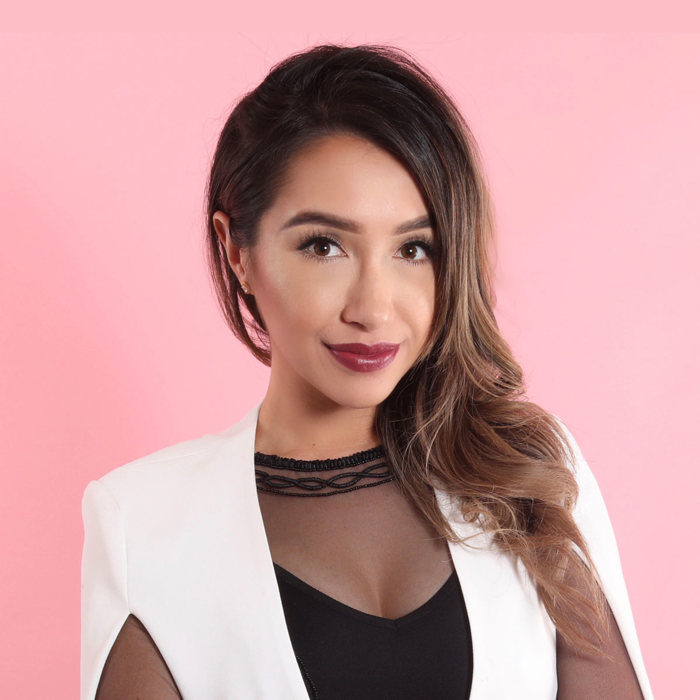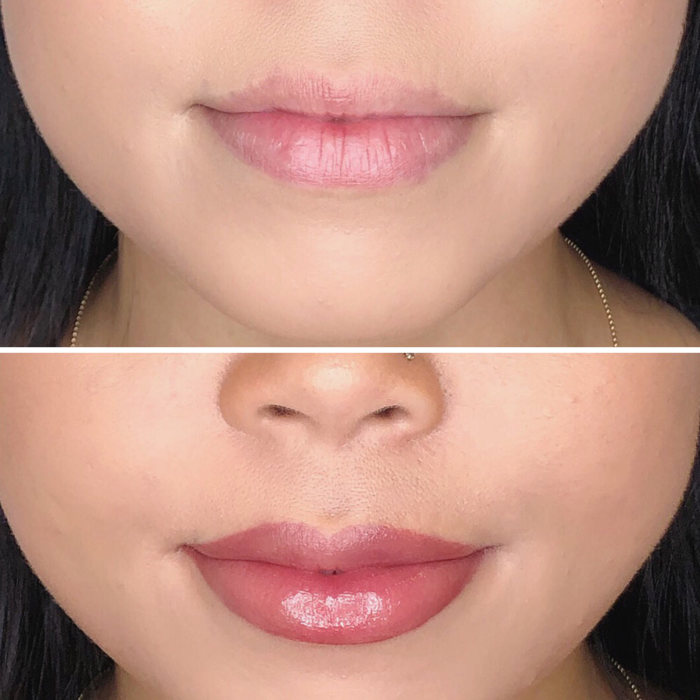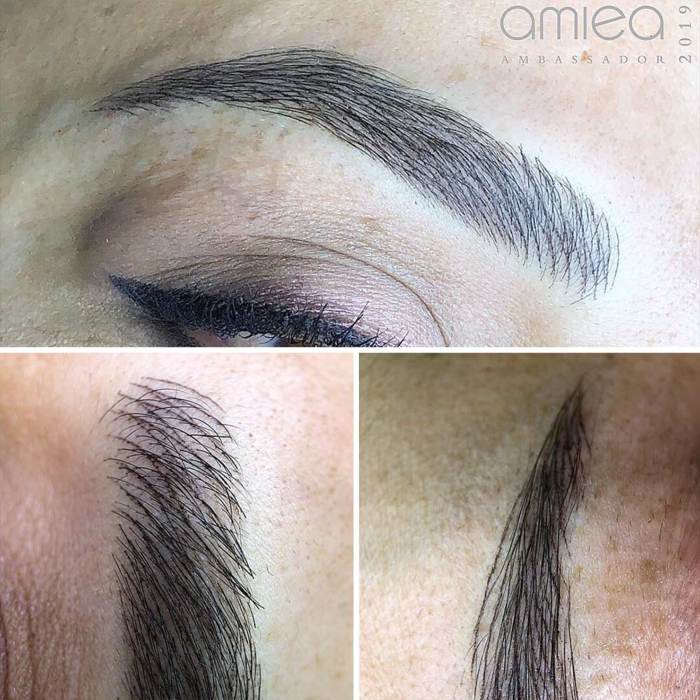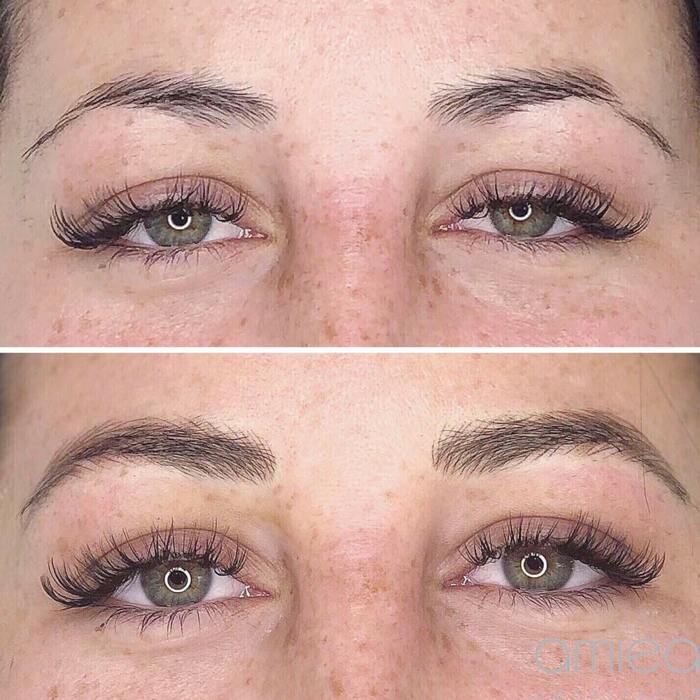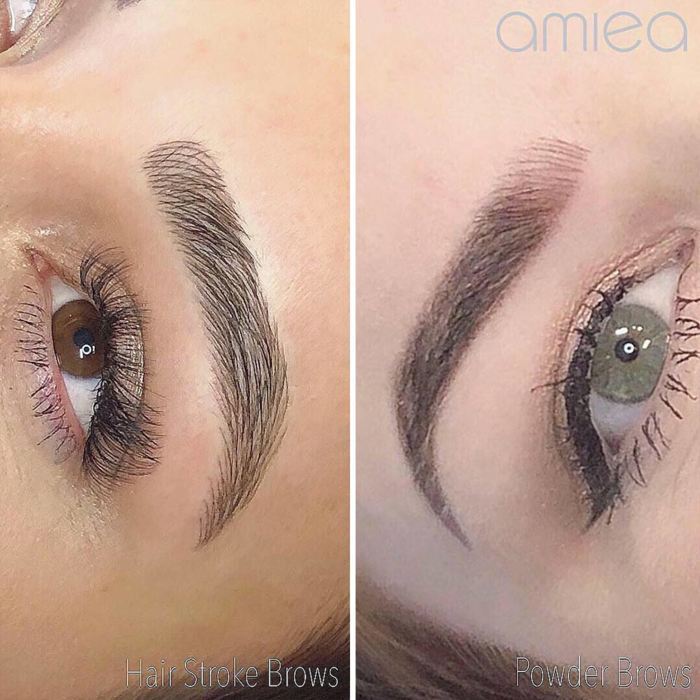 Aline Fraga
amiea National Trainer, Brazil
Why Permanent Makeup?
Because I was already working in the beauty business as an eyebrow designer. I then realized that this new opportunity would be a great improvement in my professional life.
Why amiea?
Because after I started to use amiea products I received better results in my procedures. I can divide my career into two parts: initially, before using amiea and finally, after starting to use amiea.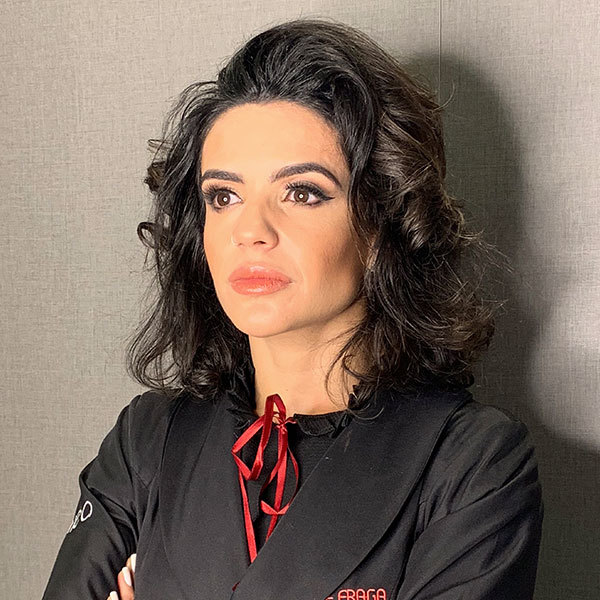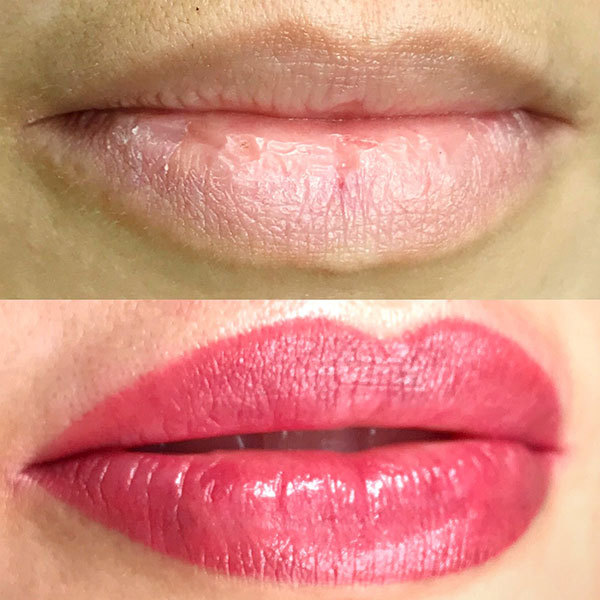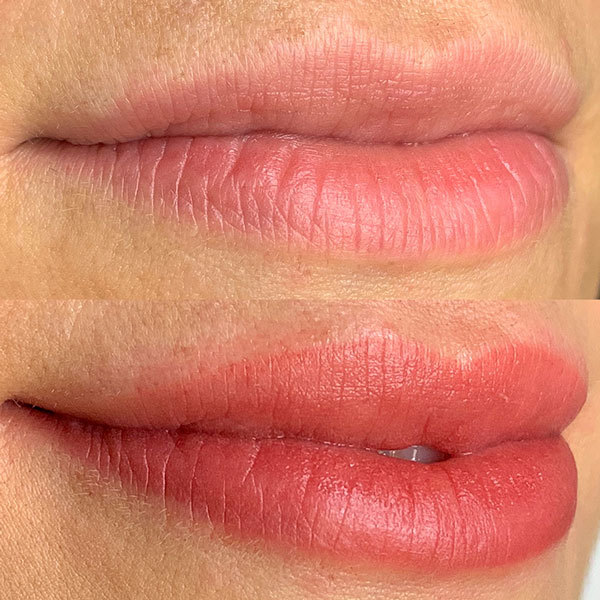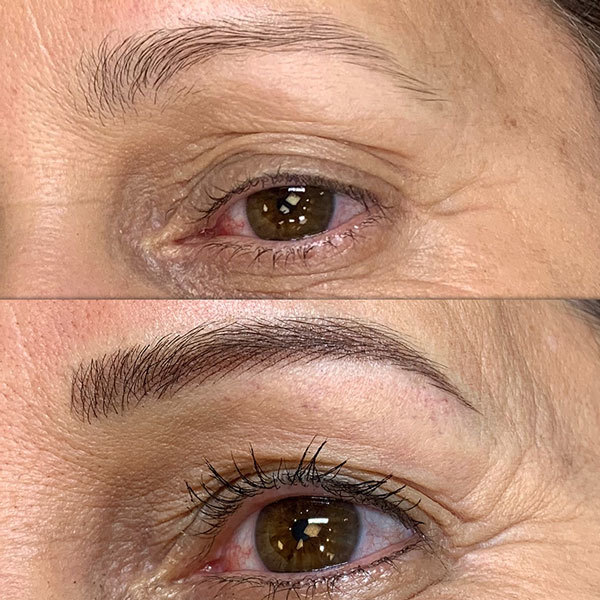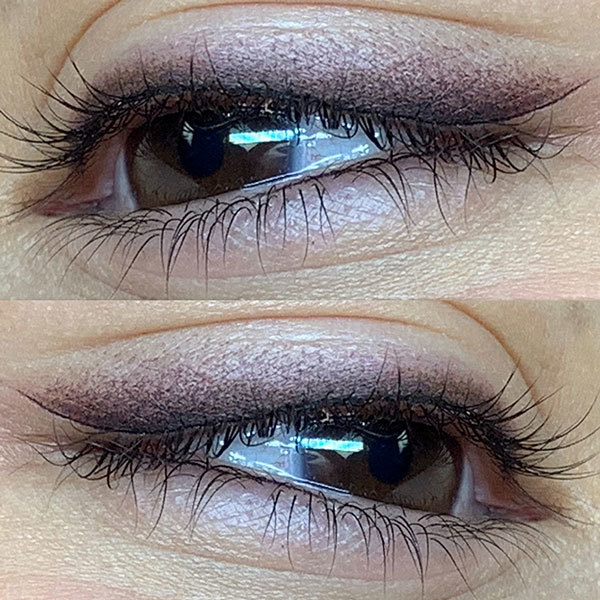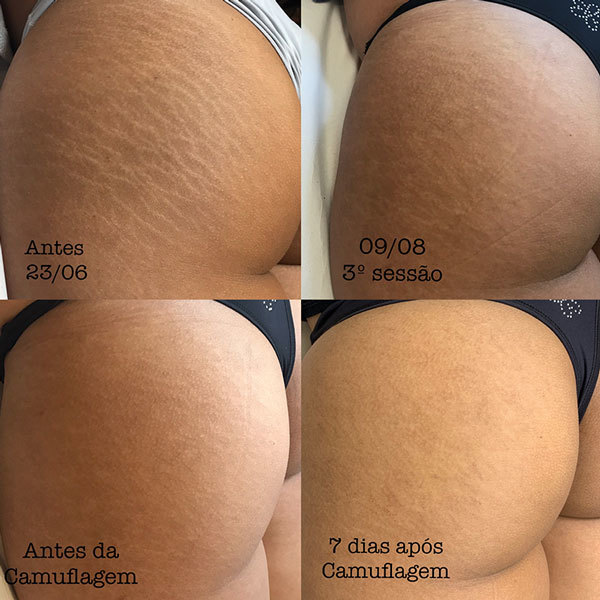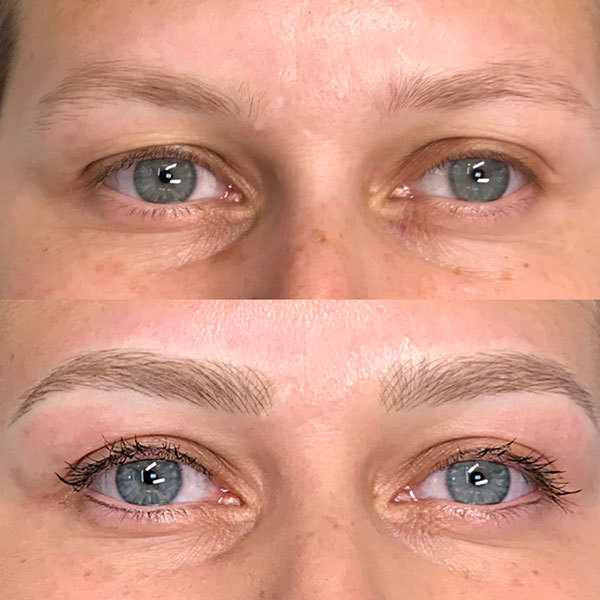 Olga Hendricks
amiea National Trainer, Germany
Why Permanent Makeup?
I have been a trainer in the field of beauty for many years. I have always excluded PMU for me because of the unnatural look. Over time, the techniques of Permanent Makeup have changed, just like my opinion. Today I am happy to give so many people lost confidence through my work. It is fascinating how natural beauty is underlined by fine PMU.
Why amiea?
In my work as a trainer, people trust my skills just as much as my product choice. It was clear for me since the beginning: devices that go on the skin and colors, that go under the skin, have to be made in Germany. Not only did I find a first-class product manufacturer in amiea but also a great team and a trustworthy partner who provides an overall concept.
Why do you like to teach at the Academy?
Many demonstrably successful careers started through my trainings. People, who become strong for their success, fascinate and inspire me. Competence is the key to success. At the amiea Academy, the trainers offer many opportunities to the future beauty expert for starting a successful career as a PMU artist as well as expanding their qualifications. It makes me proud to set new standards in the training of permanent makeup artists and shape the beauty world with such a great team of the amiea Academy.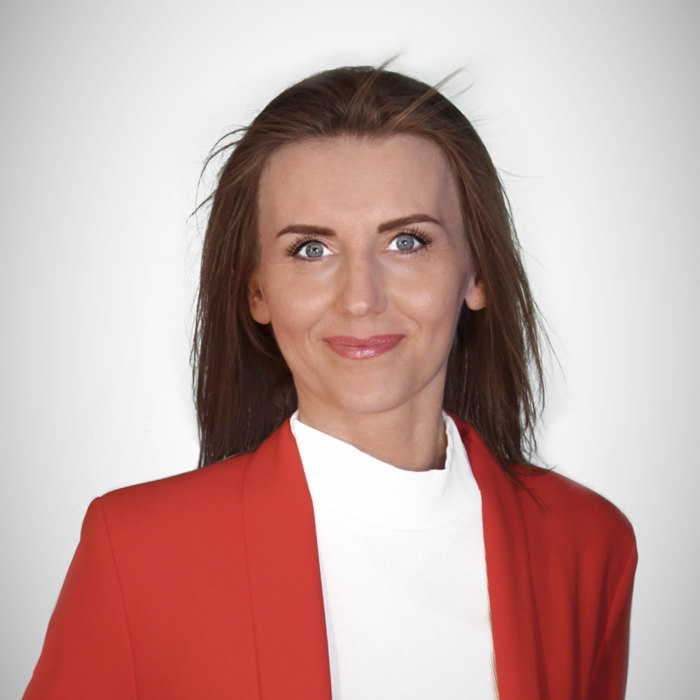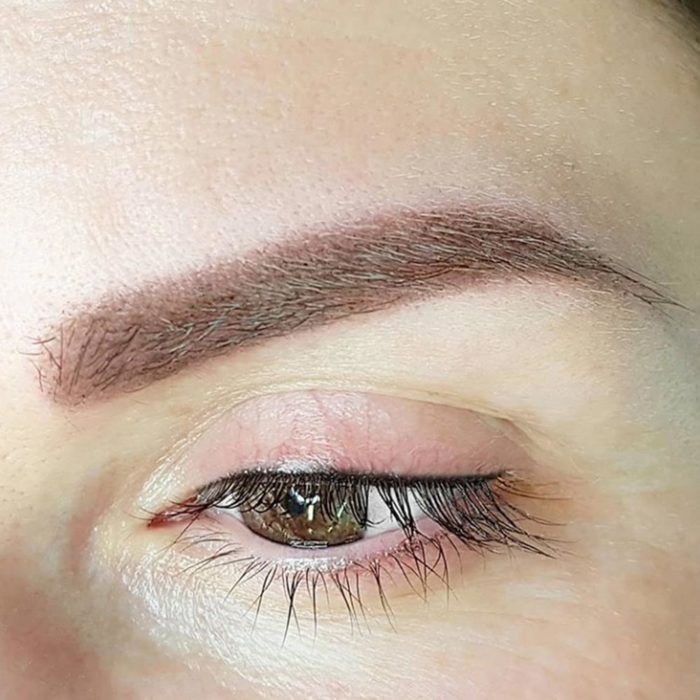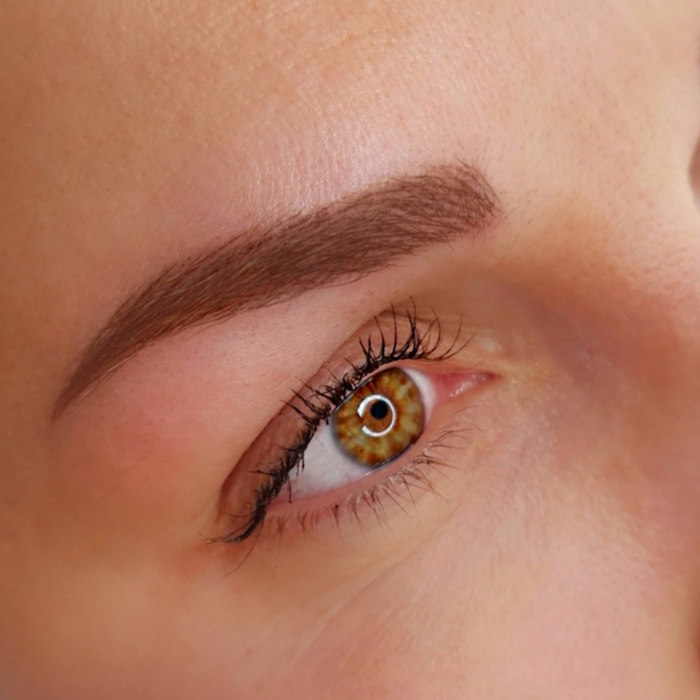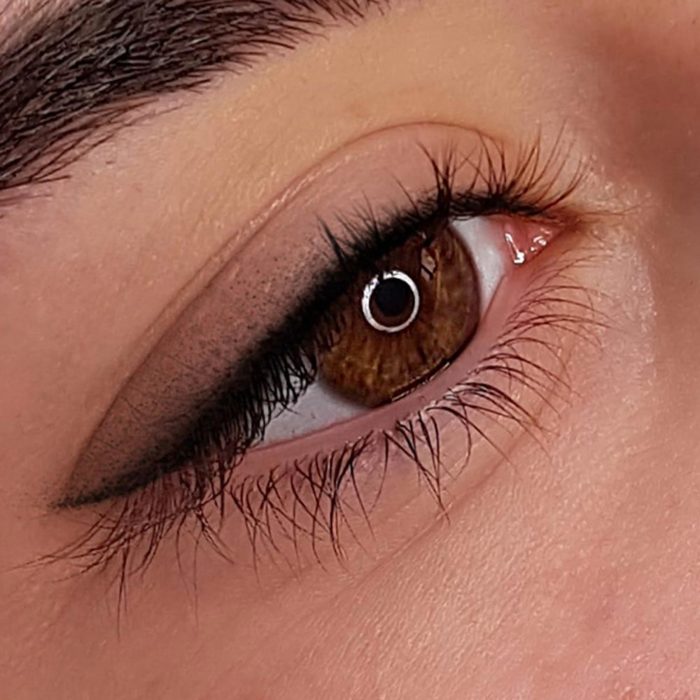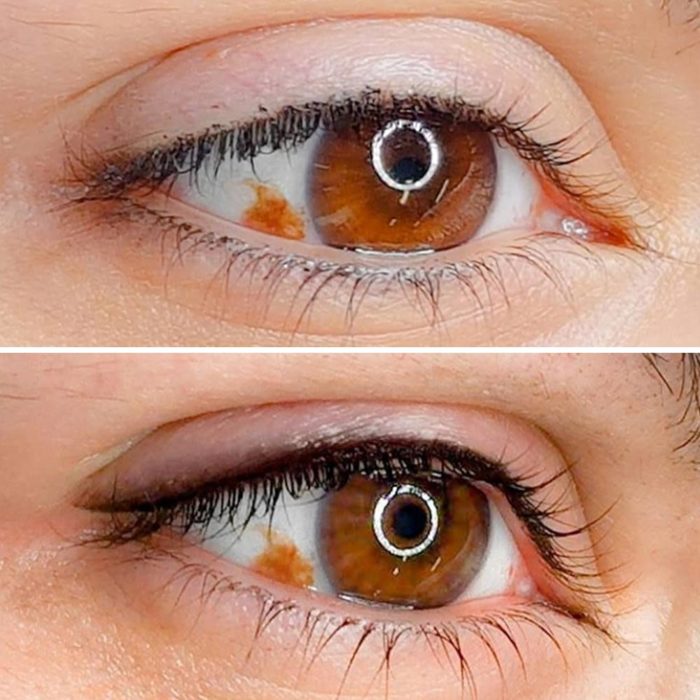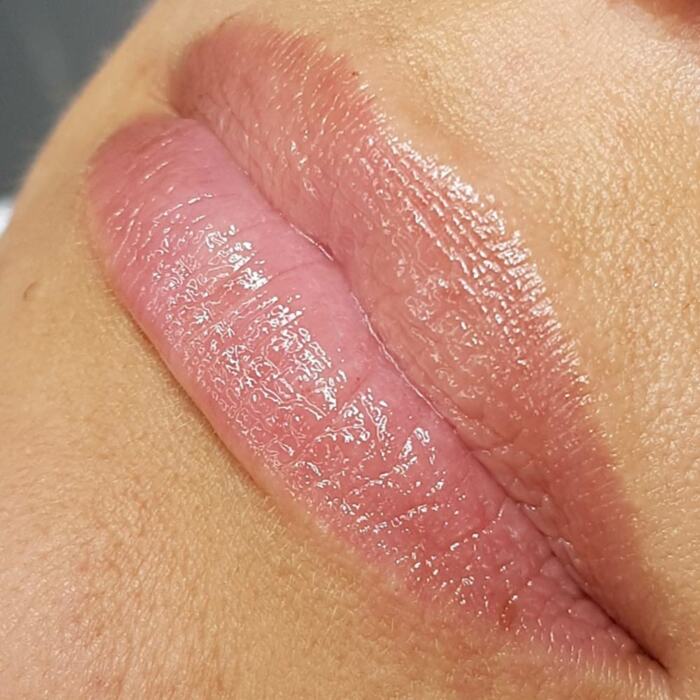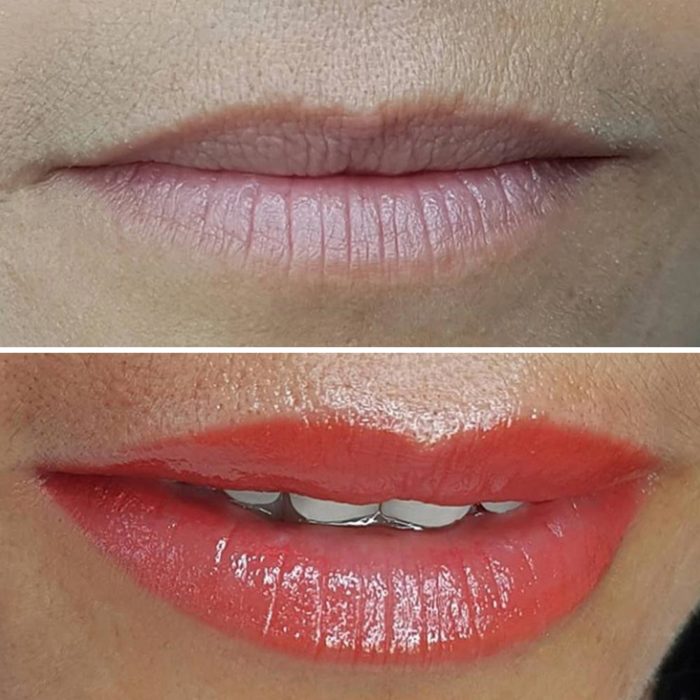 Franziska Karsten
amiea National Trainer, Germany
Why Permanent Makeup?
The desire of women to look good and feel comfortable at all times motivated me to enter the beauty industry at an early stage. Underlining the natural beauty and balancing out small flaws with permanent make-up quickly became the perfect profession for me. Permanent make-up treatment requires a lot of trusts. My major goal is to take the wishes of the clients seriously and to implement them - my motivation is their smile.
Why amiea?
As a leading international brand, amiea gives me the chance not only work with the latest equipment and pigments but also learn the very latest techniques as a permanent make-up artist. The exchange of knowledge between colleagues and other trainers is very important to me. With amiea, I get 100% support to grow professionally and achieve my goals. Made in Germany ensures quality and that is what I owe to my clients because they trust me with the most valuable thing: their face.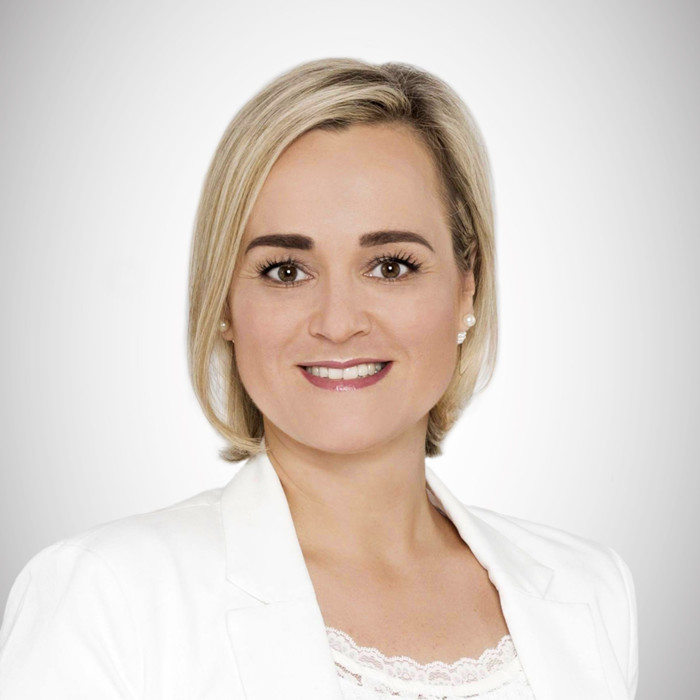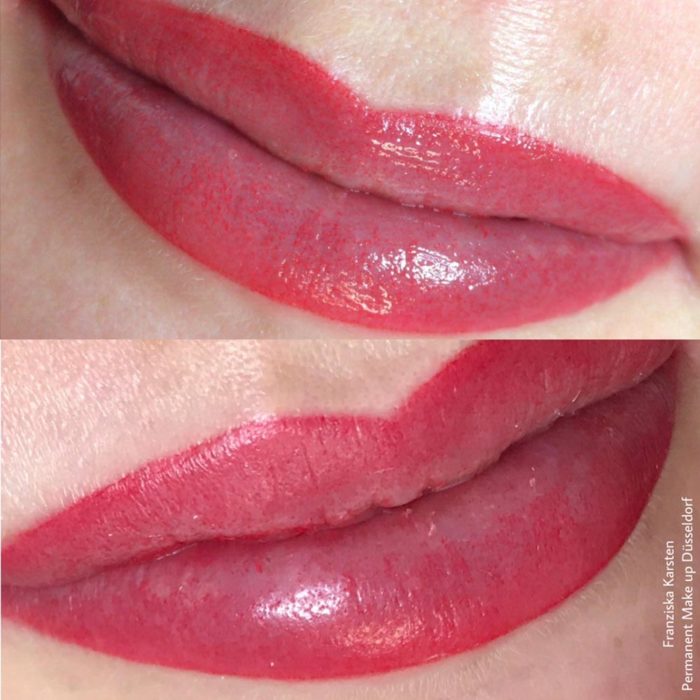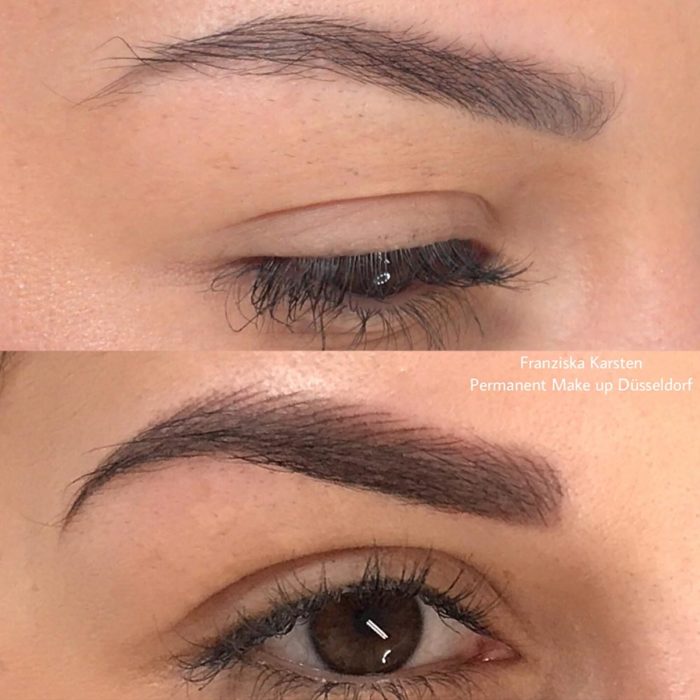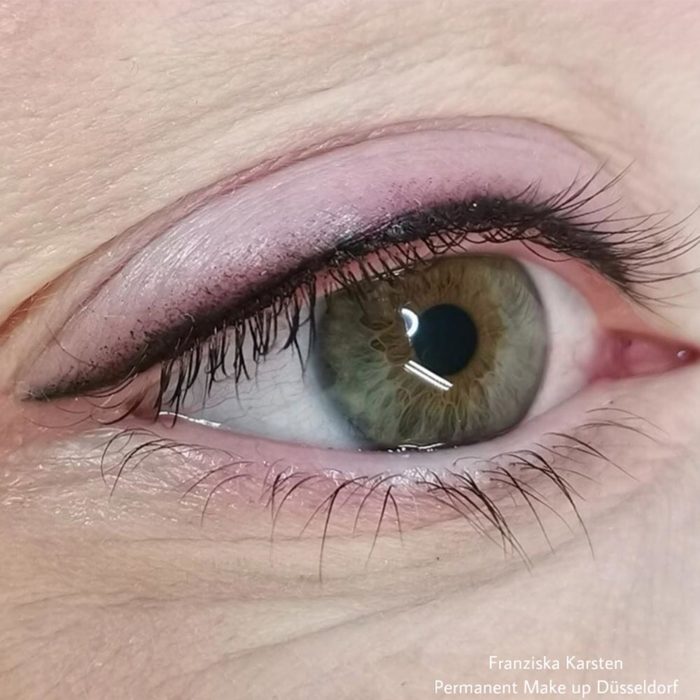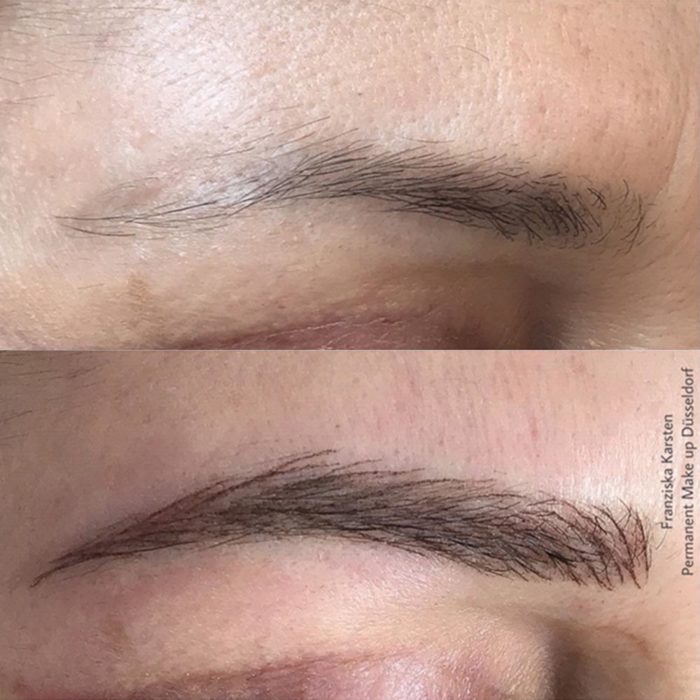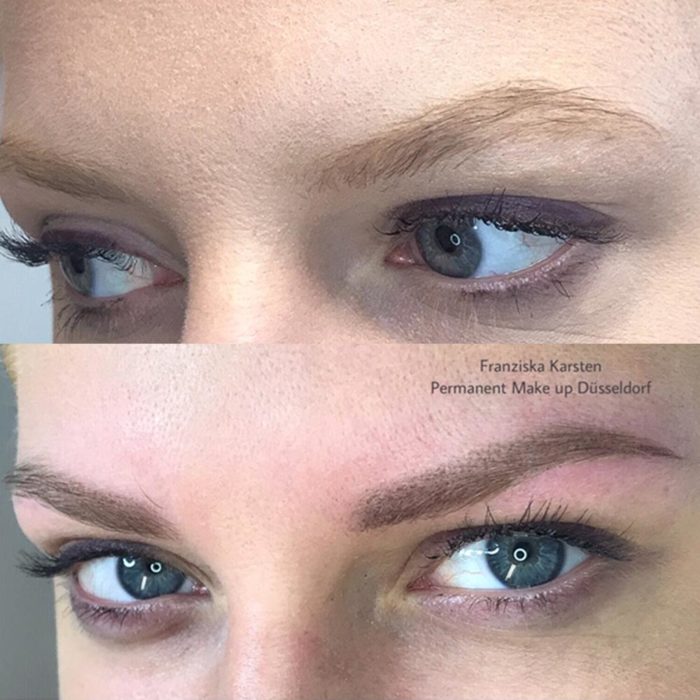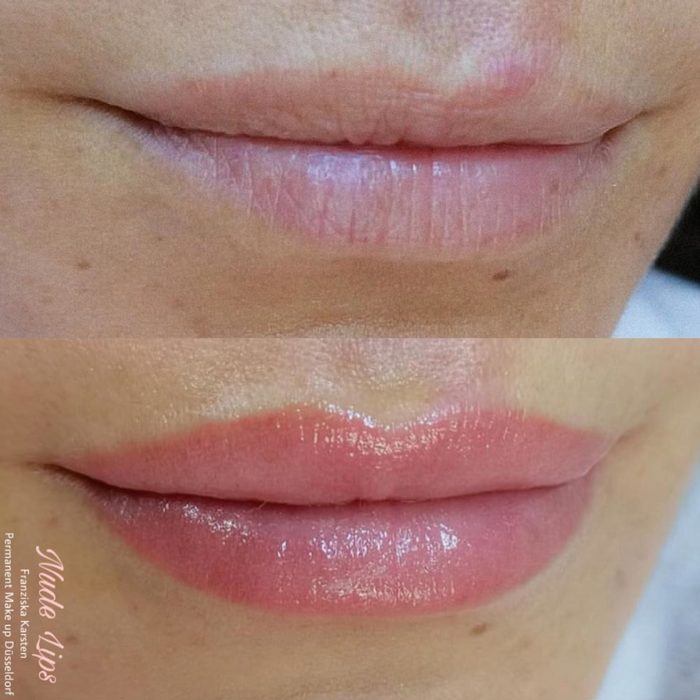 Camila Mello
amiea National Trainer, USA
Why Permanent Makeup?
One of my greatest accolades is being a permanent makeup artist because it gives me the ability to customize and precisely design stunning results, personalized for each one of my clients' individuality, utilizing every technique available to a "Master-Artist". My challenges and choices have skeletonized my indestructible work-ethic & craft(wo)manship. This journey thus far has been met each step of the way with a personal passion to form lasting relationships with my beloved clients. It's been voiced by first-time clients that the experience of "Beauty Bar by Camila Mello" was not only an incredible one but that my vibrant personality had only complimented my 'expertise & mastery'.
Why amiea?
Plain and simple AMIEA supports the artist with passionate & progressive innovation. This is why I CHOOSE Amiea!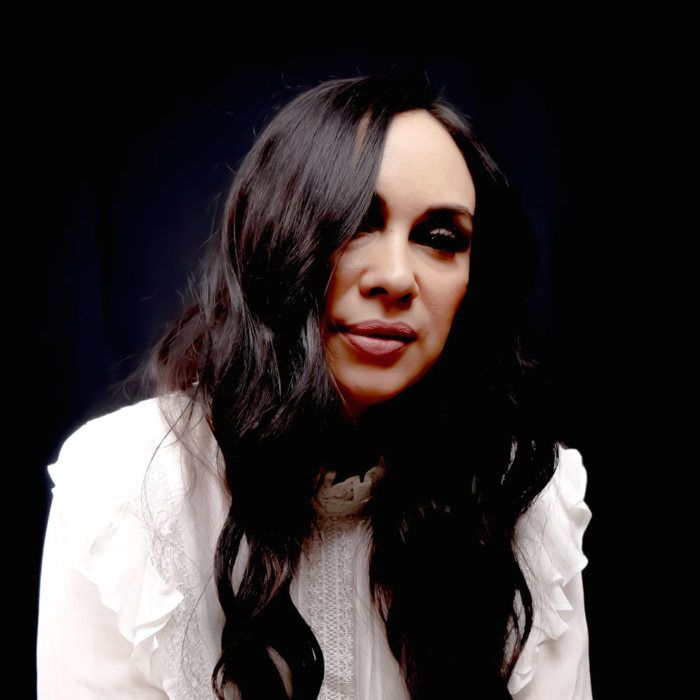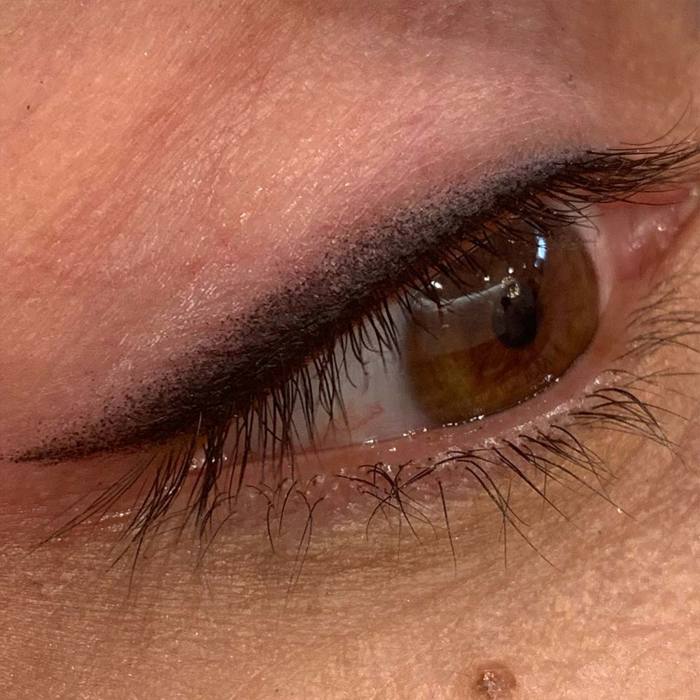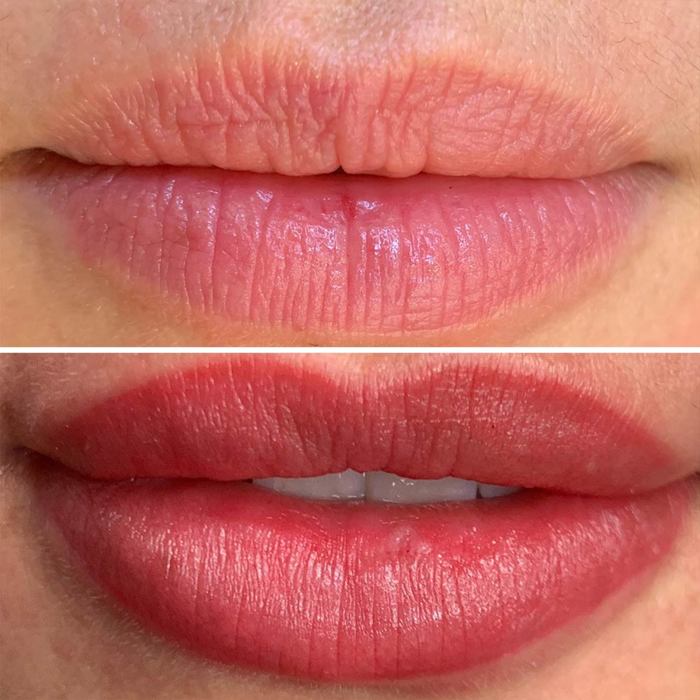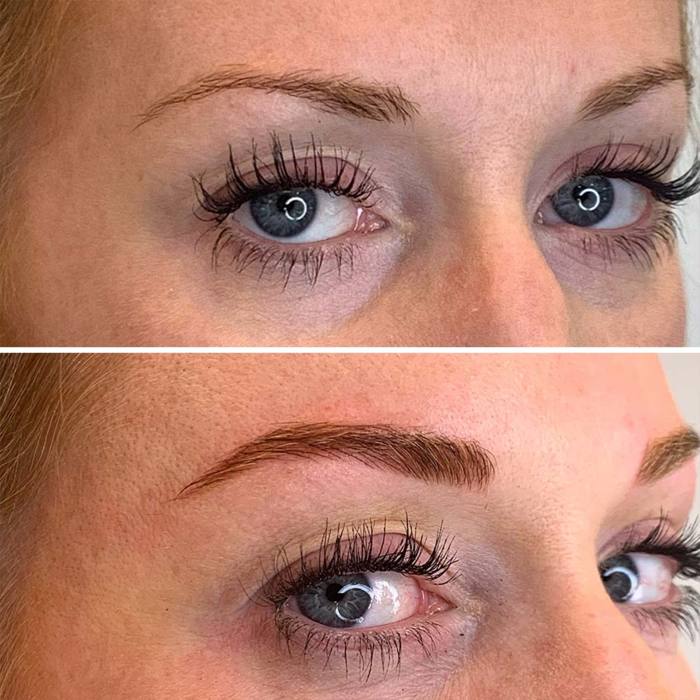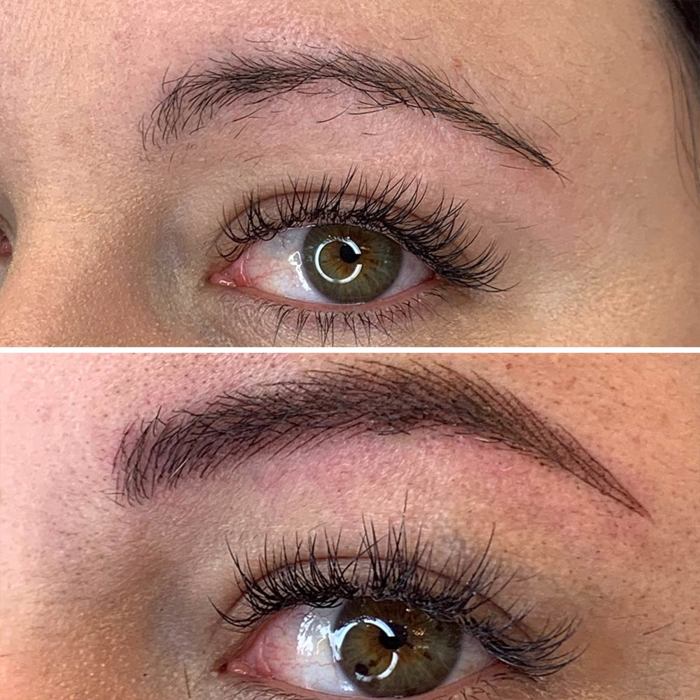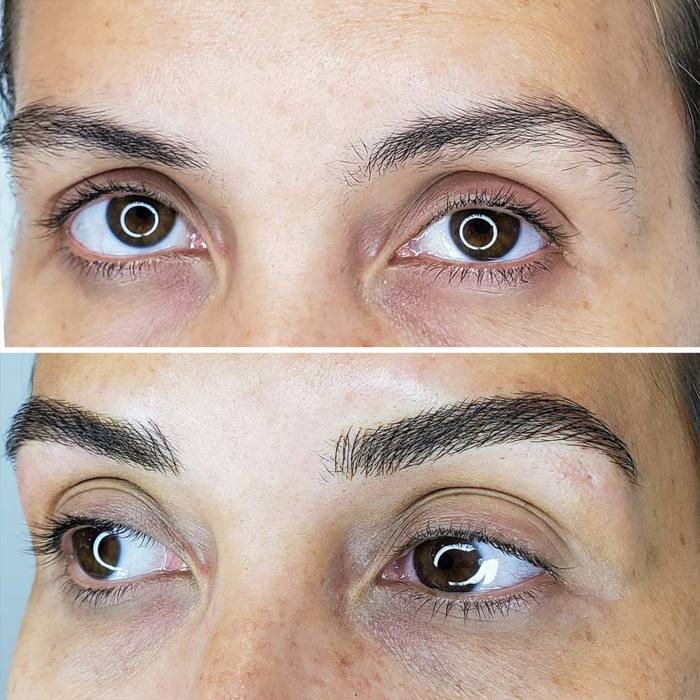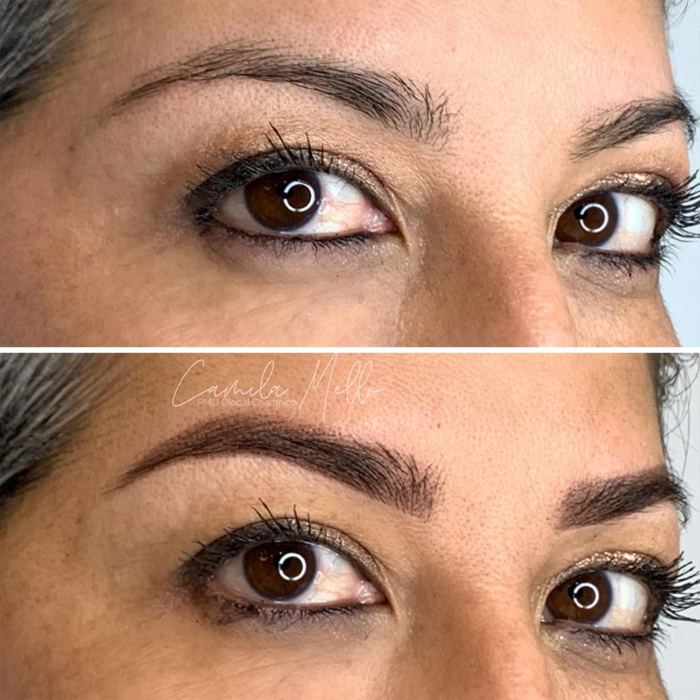 Taylor Morcio
amiea National Trainer, USA
Why Permanent Makeup?
Being a permanent makeup artist brings me great joy. As an artist my whole life, I have found the gift of using my hands and creative eye to make other individuals feel more confident and beautiful about themselves. My career as a permanent makeup artist has enabled me to establish long lasting and trusted relationships with my clients. This helped build my brand for Taylor'd Beauty.
Why amiea?
amiea is known for their safe, organic products and being one of the leading innovators in technology; which of course is very important to me. However, amiea also offers a world of endless opportunities, in education and carreer which continues to support and help master my artistry. amiea is a network of master artists around the world which I can call my family. These resources keep me up to date on the latest trends, styles and techniques. With amiea I feel I am providing my clients with the best results possible.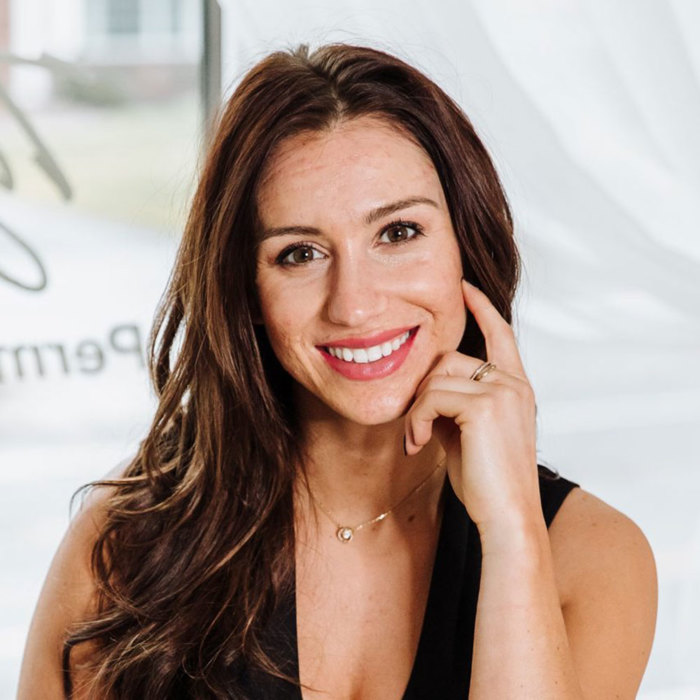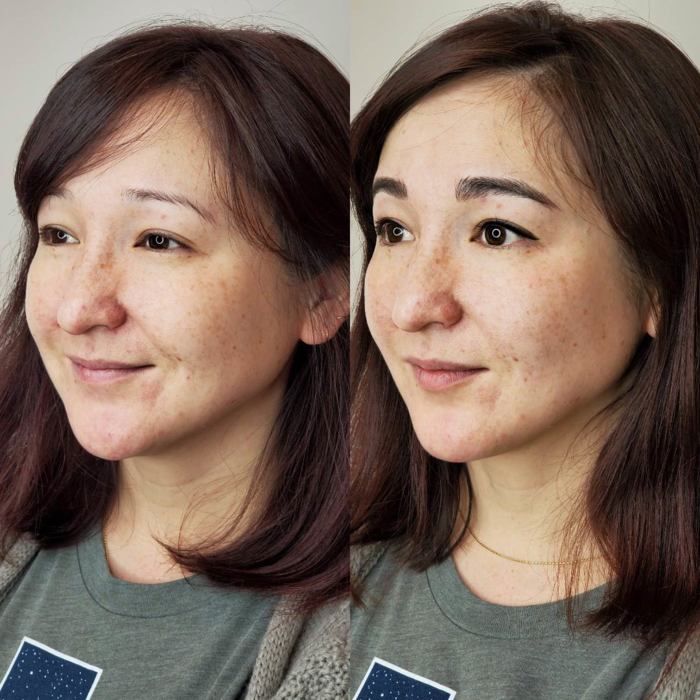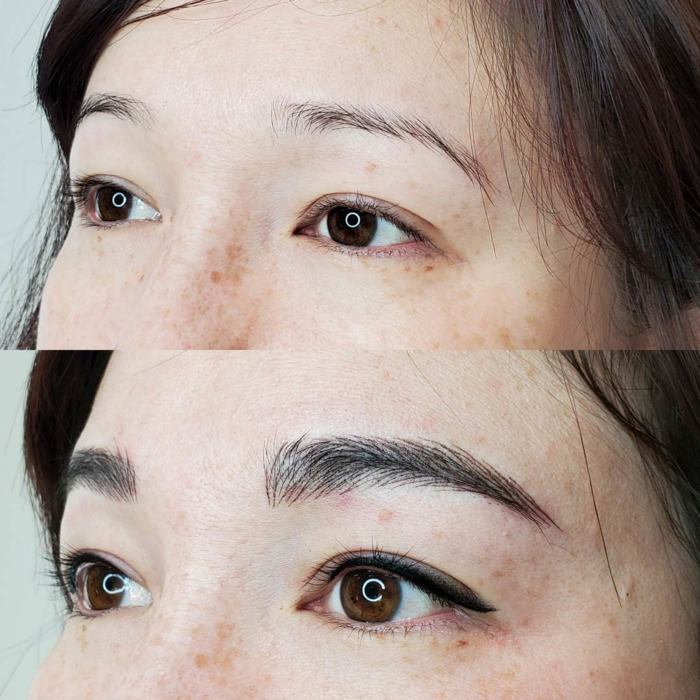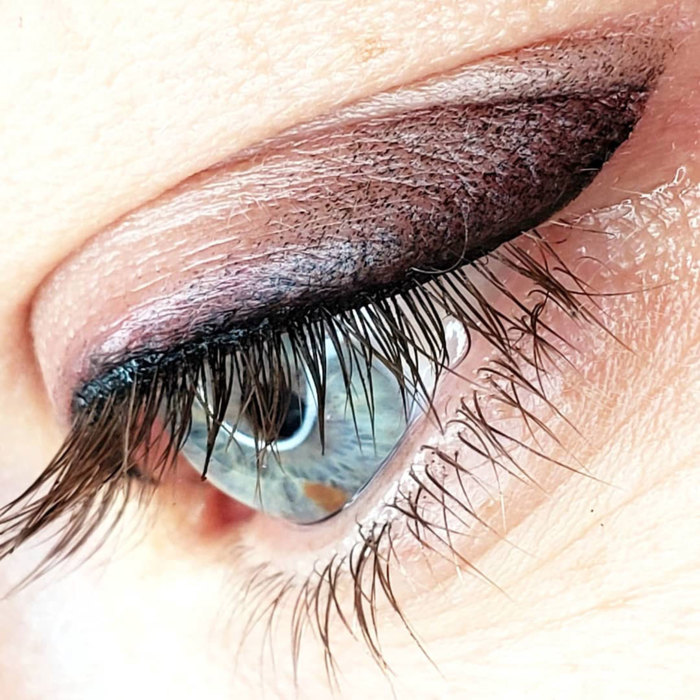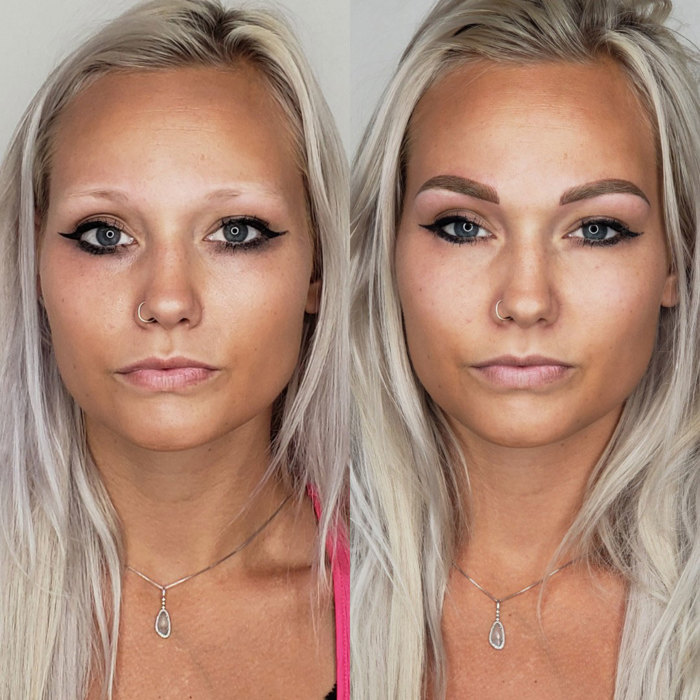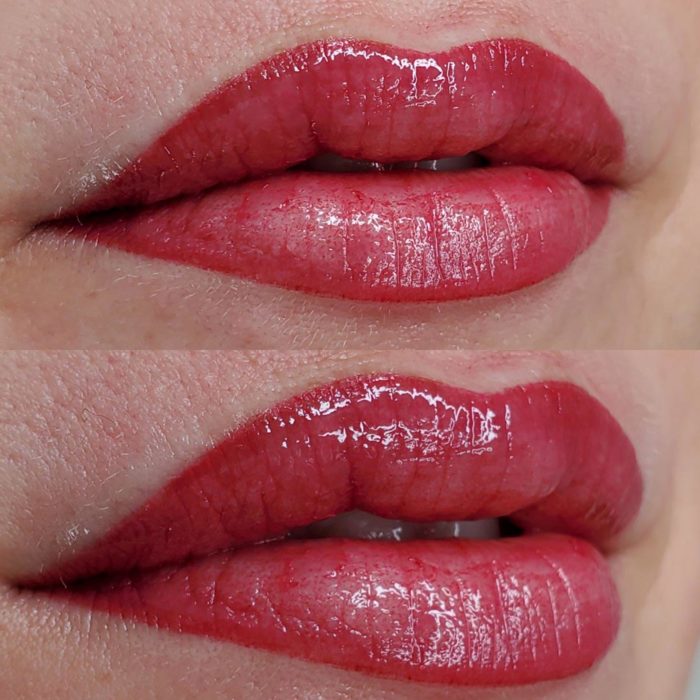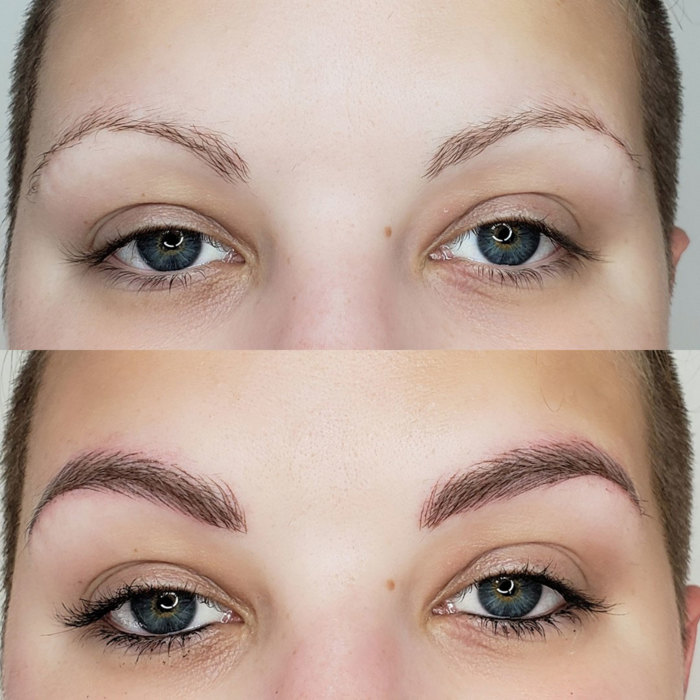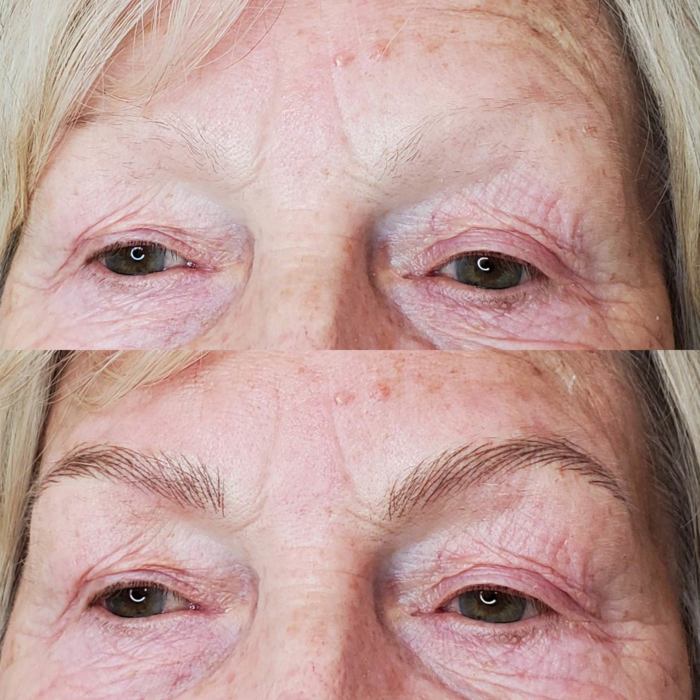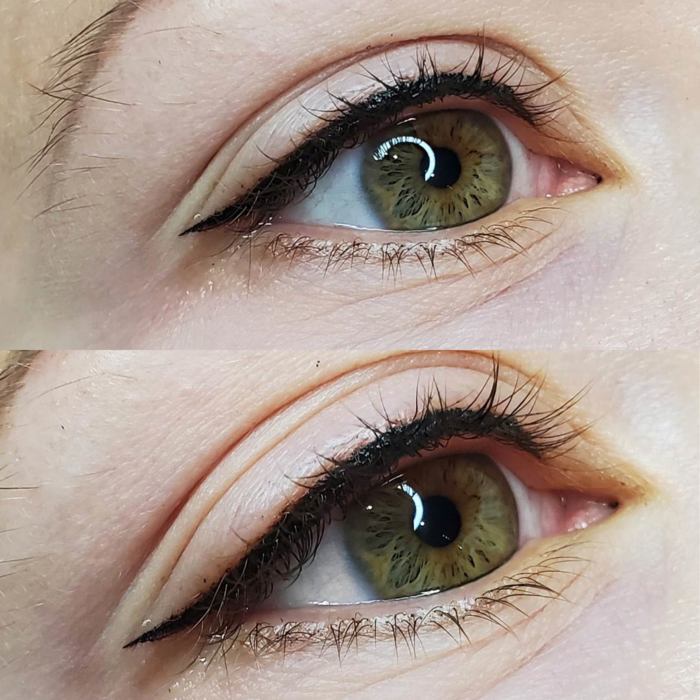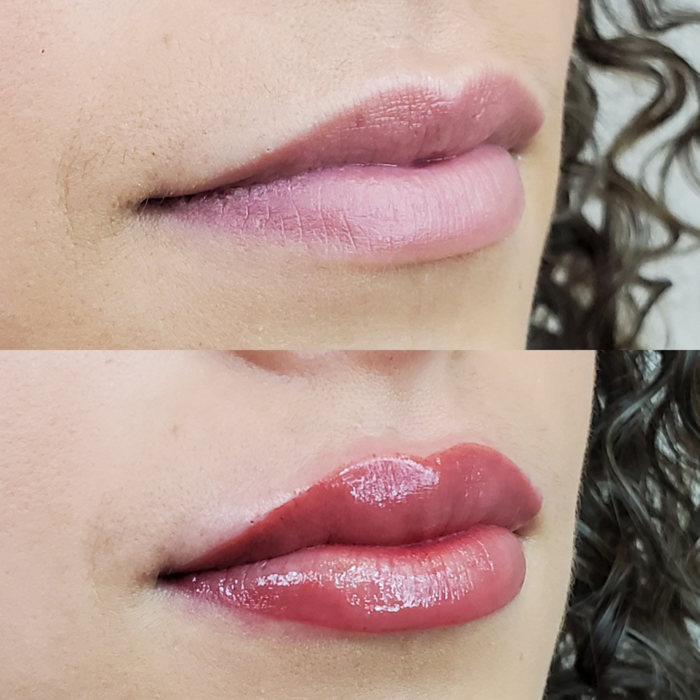 Always stay up to date!
Look forward to our Academy newsletter with interesting promotions and competitions, current events and important insider information.
Sign up now