Which PMU books should a permanent makeup artist read?
Are you wondering how to become a successful PMU artist? You have to practice, practice, practice. But some theory is also necessary. There are countless books on permanent makeup on the market that explain many different basics about the permanent makeup profession. In addition to the technical and manual features that the pigmentation profession has to offer, you need to know a lot more. The basics of makeup and color theory are just as important as knowledge about dermatology or about advertising, social media and marketing. Books on the latter topics follow in another article.
The Makeup Artist Handbook by Gretchen David and Mindy Hall
When Oscar winners and Emmy Lifetime applicants publish a book on their subject in film and television, that's something special. Professionally competent, the authors go into depth with The Makeup Artist Handbook. For example, all medical terms for the human musculature are first spread out before the actual work begins. Gretchen David and Mindy Hall have long worked successfully with actors in front of the camera, and the particularly exciting chapters show step by step how an artificial beard or unsightly scars develop. The technical means are presented one after the other on the basis of these examples, from spraying to cutting dies and silicone impressions to temporary tattoos. This extensive book is recommended for anyone who wants to find out more about the broad field of makeup and maybe also want to rework it. After all, insights into the film industry are offered, here too with meticulous attention to detail. What does a daily schedule look like that sets up the workload of a day of shooting, and what aids does Gretchen always have with her when she works? And if the filming represents a scene on the street, with large groups of people, with the homeless and drug addicts, then the colors have to be selected accordingly. There can hardly be a better overview.
Gretchen Davis, Mindy Hall: The Makeup Artist Handbook
Techniques for Film, Television, Photography, and Theater.
Publisher: Taylor & Francis Ltd. 2017, Paperback: 326 pages.
Horst Kirchberger's new makeup school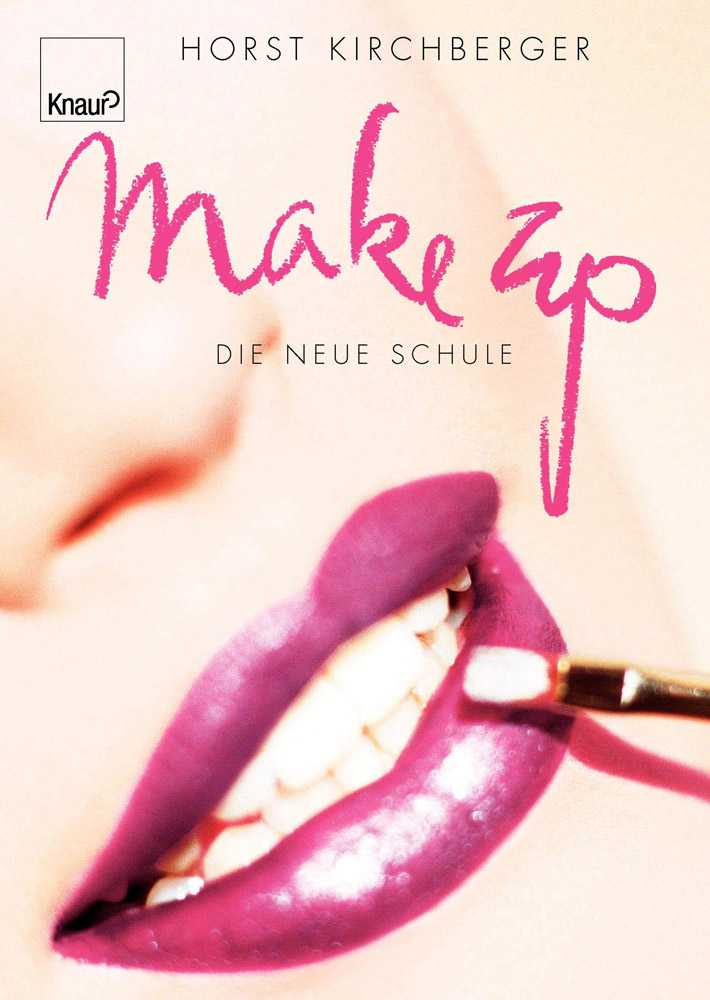 Horst Kirchberger: Makeup. The new school
Publisher: Knaur, 2003, Hardcover: 128 pages.
Horst Kirchberger's new makeup school may be a bit older, but its clear presentation of individual jewelry processes is impressive. After the tools and basics are discussed, Kirchberger comes to the essential, the makeup himself. He demonstrates a number of people, describes their skin properties, their personality and the professional environment, and clarifies in which context the makeup is important in each case. He is very sober and objective: small headings make the content particularly easy to recognize when it comes to the respective work steps. Which foundation is applied, which brightener is used and how it is used - which powder and blush are used - and finally: what happens to brows, lips and eyes? The photos show the women first without makeup and finally in full makeup magnificence. This enables the observations of the corresponding skin types to be reproduced, as well as the methods and materials used, which are recognizable in the result. This makeup school is already PMU-aware. Some of his example faces already have a permanent brow makeup, which is further enhanced by the day makeup presented here. Kirchberger is an international star makeup artist who has been developing and selling his own beauty products for decades. As a full professional, he knows how makeup is used and what effects it should produce. This book is a treasure trove for every ambitious (permanent) makeup artist.
Makeup Manual by Bobbi Brown
Makeup Manual by Bobbi Brown is special: Brown became known in the 1980s with a natural makeup style that countered the trends of the time. After selling her brand to Estée Lauder, she continued to work for the American cosmetics manufacturer. Today she works regularly for magazines and TV. This book is her fifth and not the last, but it includes everything that is important to get started and later in professional work. First of all, it is about the foundation and how every detail of the makeup should be applied. Eyeliner, eyelashes, eye shadows are important components, but Brown also deals with questions about general body care and special areas, the hands and feet in addition to the face. Greatly illustrated and intelligently structured, this makeup manual offers useful information on all areas: The tools - from the powder brush to the eyebrow comb - are presented with a picture and application area. Makeup procedure for special occasions, for brides or for teenagers, besides everyday makeup, also get their own chapters. But what are the differences in makeup for TV, film, fashion photography or even for celebrities? Finally, she introduces the more recent history of makeup and creates a who's who. All in all, a highly recommended book.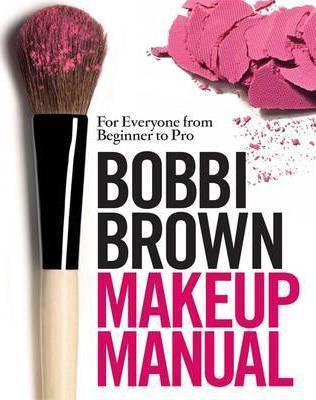 Bobbi Brown: Makeup Manual – For Everyone from Beginner to Pro
Publisher: Grand Central Life & Style, 2011, paperback: 232 pages.
Anatomy and physiology of the skin for beauticians by Gérard Peyrefitte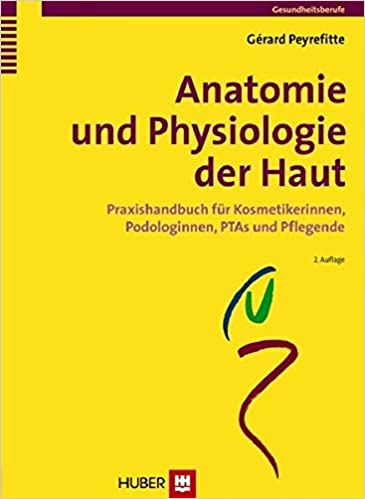 Gérard Peyrefitte: Anatomy and physiology of the skin for beauticians.
Publisher: Huber Verlag 2001, 156 pages.
Gérard Peyrefitte has several books on the subject of skin - he works as a lecturer in biology and dermatology and runs his own beauty school. A number of books with similar sounding titles are available in German translation: "Anatomy and Physiology of the Skin for Beauticians" and "Anatomy and Physiology for Beauticians" are easily confused, and the "Textbook Cosmetics" from Peyrefitte is also available as a co-editor. Anatomy and physiology of the skin for beauticians is a concise book about the skin and, in my view, also a PMU book. It conveys the medical fundamentals that should enable cosmeticians to develop adequate treatment for customers. The content is somewhat dry - structures of the skin, skin types, blood supply, to name just a few examples - but the author writes with a style that is also understandable to non-medical professionals. As a doctor with a doctorate, Peyrefitte can show precisely how the skin is structured, how it works, how it is structured and how it should be cared for. The book is above all a reference work that conveys information on the specific basics of beauty and makeup.
Resume
As you can see, there are some very interesting books on the art of permanent makeup. Not all deal with the topic as comprehensively as our standard work "Permanent Makeup - The essential steps to become an artist", but all these books offer you valuable tips that support you in your development to become a PMU artist.
Each of these books will surely make you a better PMU artist. In the PMU books you will also find concrete answers to questions that customers may ask you one day and the more confident you are in the basics, the better you can advise them and expand your business. You don't need to read them all at once. See you soon and have fun.