Course description
Ideal for beginners in the field of PMU: in the 7-day training course, we guide you from your first drawing exercises to the successful execution of several permanent make-up on 6 different live models. From eyebrows, eyeliner and eyelash enhancement to lip contour and full lip shading.
Maximum of three students per trainer while working on live models!
Included in the price
The amiea textbook: "Permanent Make-Up – Successful as an Artist"
Individual support from trainers 6 months after completing the course
All practical materials
The amiea exercise book
The exclusive "Welcome to amiea" gift box
Soft drinks & coffee breaks
Qualification
certificate of attendance as an amiea artist
​After proof of six months of practical experience and examination by trainers: Certificate as a "certified amiea Artist"
After completion of course
Personal individual support for 6 months by amiea trainers via WhatsApp and the amiea pro app. This app is exclusively from amiea (available at the App Store). Via amiea pro, our experienced team of trainers will answer your questions and support you by analyzing the before-and-after pictures of your practical work!
Download app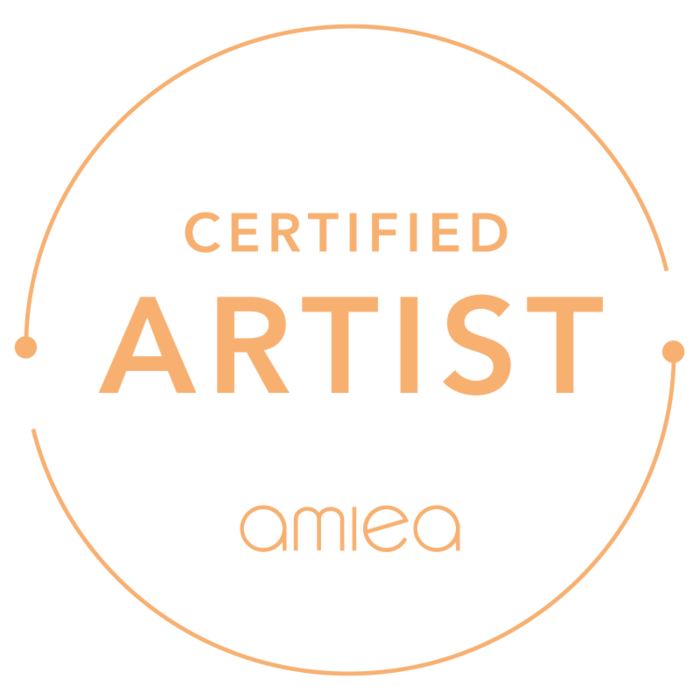 Quality and safety MADE IN GERMANY, from the market leader in the field of PMU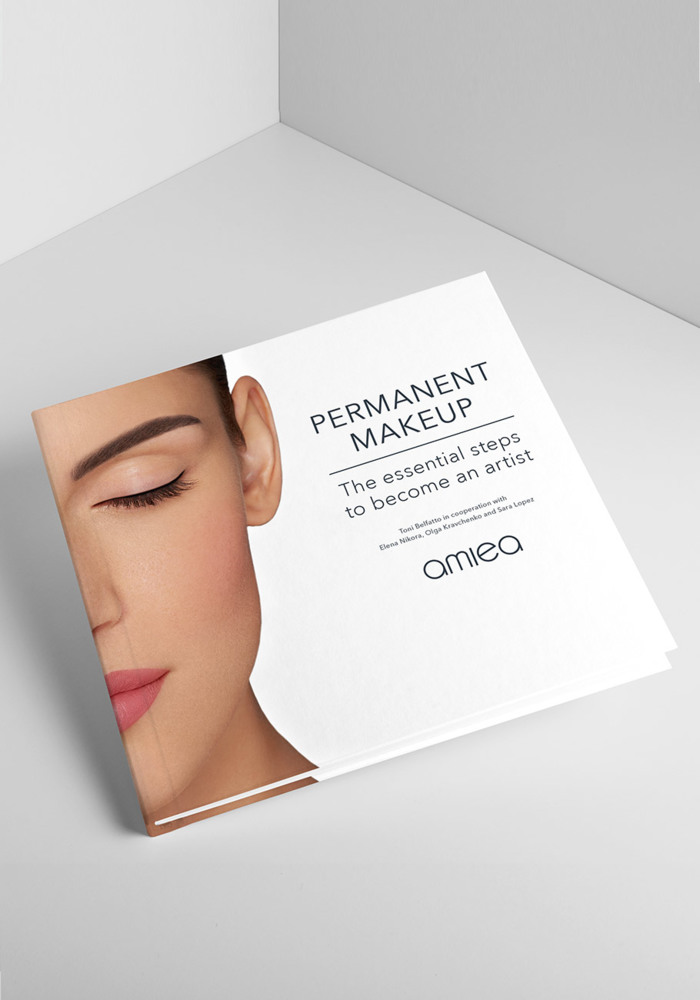 You'll work with the certified colors, needles, and systems developed by us and manufactured in our plant. Benefit from our years of experience and expertise as a manufacturer and trainer. We pass our theoretical and practical knowledge on to you, giving you the ideal preparation for your PMU treatments as a certified amiea Artist. We work exclusively with certified trainers who will provide you with a detailed theoretical and practical foundation.
Overview of the training content
PMU Basics
introduction to the world of permanent make-up, differences between permanent make-up, make-up, tattooing, and microblading
dermatology
skin composition, skin structure, introducing colors into the skin
side effects
indications and contraindications
Treatment spectrum
Pigmenting systems
Color theory and colors
composition, organic vs. inorganic
the amiea color palette
color selection and color mixtures for PMU artists
Symmetries and make-up art
Hygiene
Color correction
Consulting
legal information, and customer education
Workplace organization
Sketching
Basic hand movements in PMU
lining, shading, gradients, pixels. Practical exercises from the first paper drawings to exercises with the system on latex
Documentation
and aspects of data protection
Follow-up treatment and home care
Practical work on live models
using the following techniques:
Eyebrows: shading
Eyeliner: eyelash enhancement, basics of shading
Lips: lip contour and full shading
Sales and Marketing
sale of treatment, marketing, social media, effective before-and-after pictures
Interested?
Find all of our courses and more information on our training calendar. Or contact us directly.
To the training calender