OUR PROMISE FOR YOUR PMU TRAINING
Behind the amiea academy stands MT.DERM, and that means 20 years of experience in PMU – made in Germany. This standard of quality guides us when we train you.
We stand at your side from the start and support you in each and every stage of your progress. From consulting, preparation, color selection, treatment technique, and product sales to customer care – we pass our expertise on to you so that you can work successfully and safely from day one. Even if you already have experience as an advanced artist, we can support you with practical knowledge, new techniques, and marketing and social media tricks, we'll make you even more successful.
We only work with the best Master Trainers and leading artists from the industry, regardless of what brands they represent. As such, you have the opportunity to acquire the best PMU expertise currently available.
To our trainers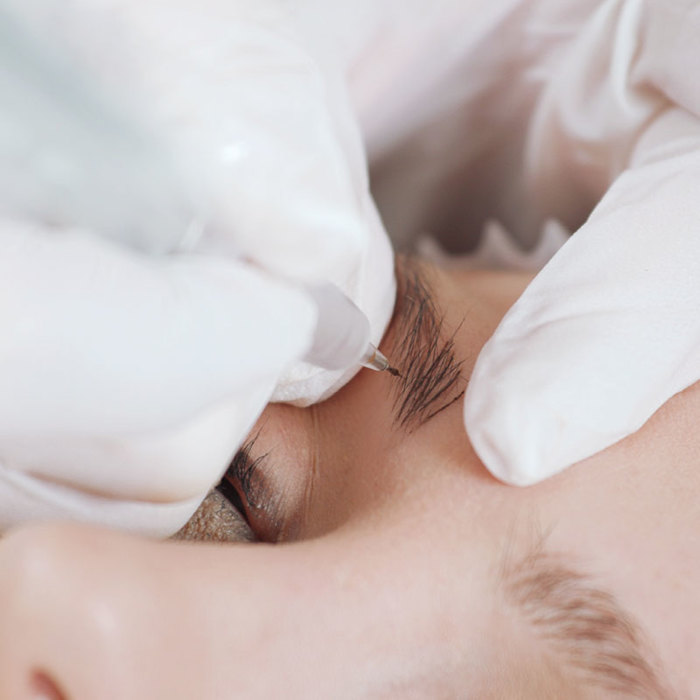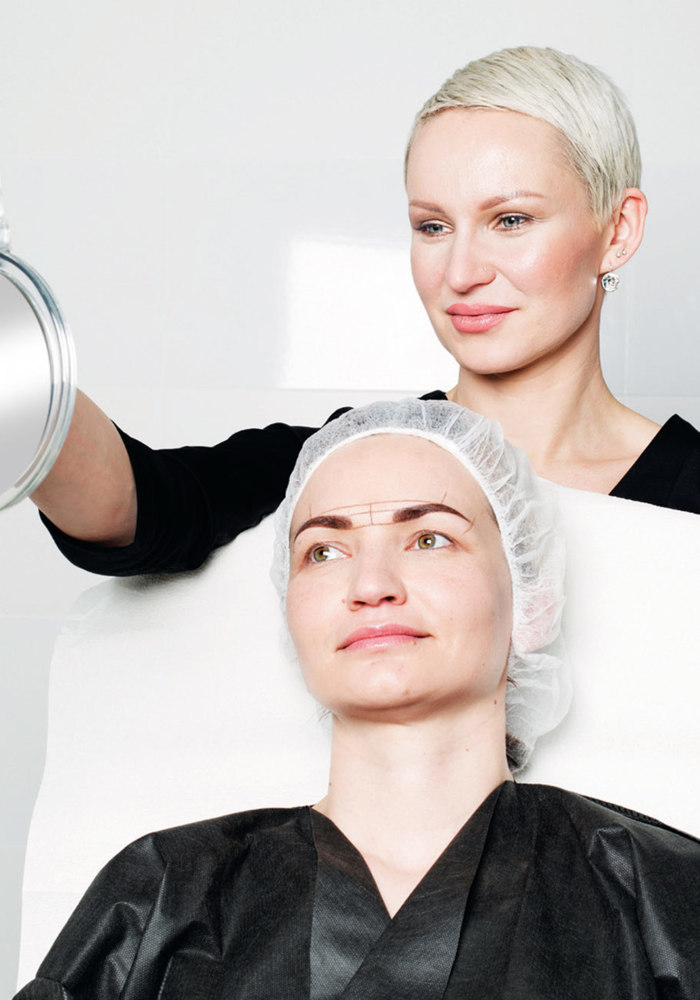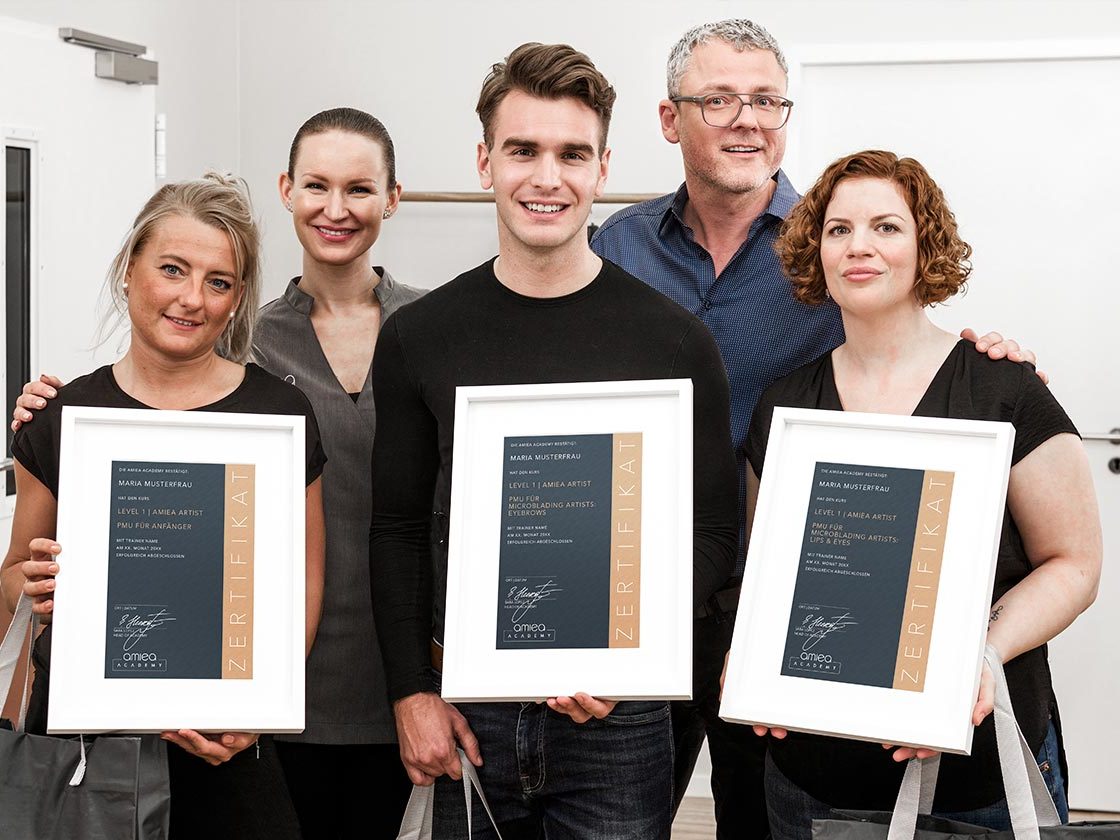 YOUR 5 ADVANTAGES OF PMU TRAINING WITH AMIEA
Quality and safety come first in our training courses. We pass on our knowledge to you in order to prepare you ideally for your career.
We work exclusively with certified trainers who train you extensively in theory and practice.
You will work with the colors, cartrigdes and devices developed by us and manufactured and certified in our factory. Benefit from our many years of experience and expertise as a manufacturer and training provider.
After completing the training course, you will receive individual and personal support from our trainers via WhatsApp and the amiea pro app (except master level).
But there is much more. You will receive an exclusive gift box "Welcome to amiea". Included are all practical materials, the amiea exercise booklet, as well as all soft drinks and coffee breaks.
OUR TRAINING CONCEPT FOR YOUR SUCCESS IN PMU
With us, you can realize your potential, learn from our supportive professionals, and practice with them. We offer you a modern mixture of theory and a strong emphasis on practice with many models. We won't leave you alone: even after training, we'll stand at your side with an accompanying program for your career.
You can exchange ideas and experiences with colleagues within a local community. With us, you'll even have the whole world open to you: if you want, you can become part of the international amiea family and get to know amiea artists from over 50 countries.
YOUR SUCCESSFUL CAREER AS A PMU ARTIST
Our training concept is based on four key elements of expertise that will make you a success and boost your career as an artist.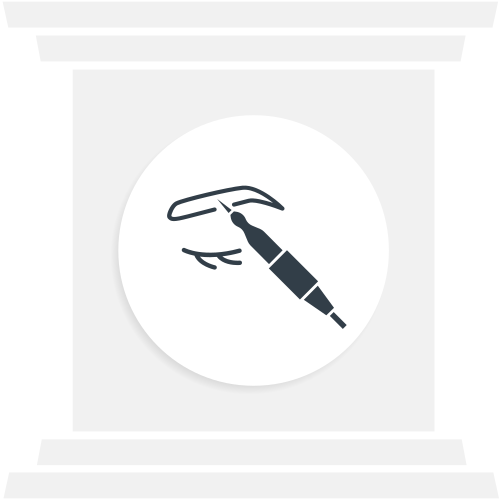 Treatment expertise
Design & sketching
Color mixing
Application techniques
Treatment processes
Follow-up treatment
and much more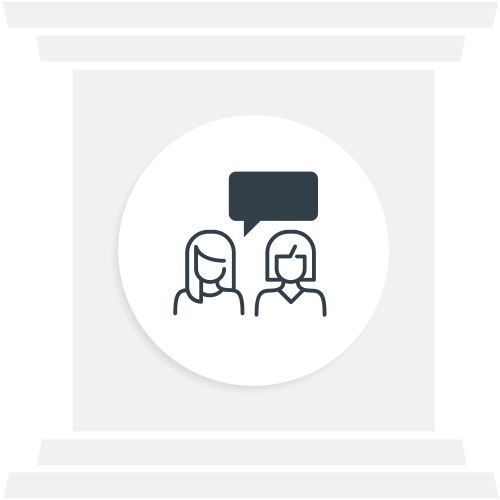 Consulting expertise
Customer service
Selecting the right colors and treatment techniques
Customer behavior patterns before and after treatment
Contraindications
and much more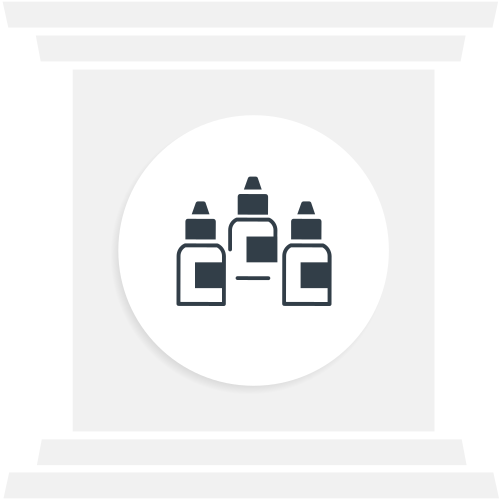 Product expertise
Colors
Treatment products
Care products
Systems
Cartridges
and much more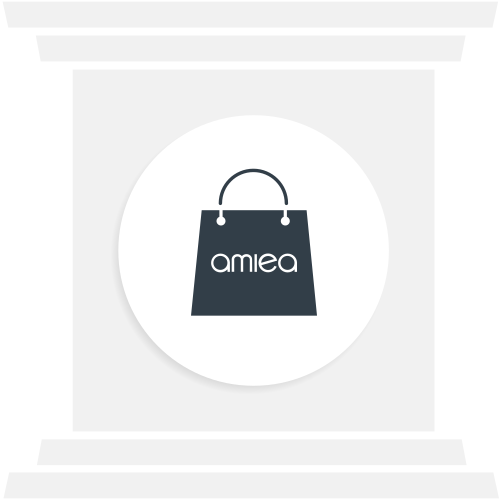 Sales expertise
Sale of PMUs
Pricing
Product sales
Marketing
Promotion
Customer management
Social media & photos
and much more
Our amiea Academy team
Cordula Reuter, Academy Manager
German, English
Why should you learn permanent makeup with us?
Thanks to the amiea Academy we can offer good quality training in micropigmentation and microneedling. Artists can learn from the best and get support when problems arise. The special from this Academy is that we are part of amiea family where everybody is open to help everybody else. I am proud to play my part in making sure that there are always better artists who make their customers happy

Carrer
1997 Ausbildung Kosmetikerin
2000 Ausbildung Maskenbildnerin
2003 Ausbildung Pigmentiererin
Weiterbildungen zu Microneedling, Medizinische Pigmentierung sowie Scalp
2013 Spa Manager
2015 Leitung Testzentrum MT.DERM GmbH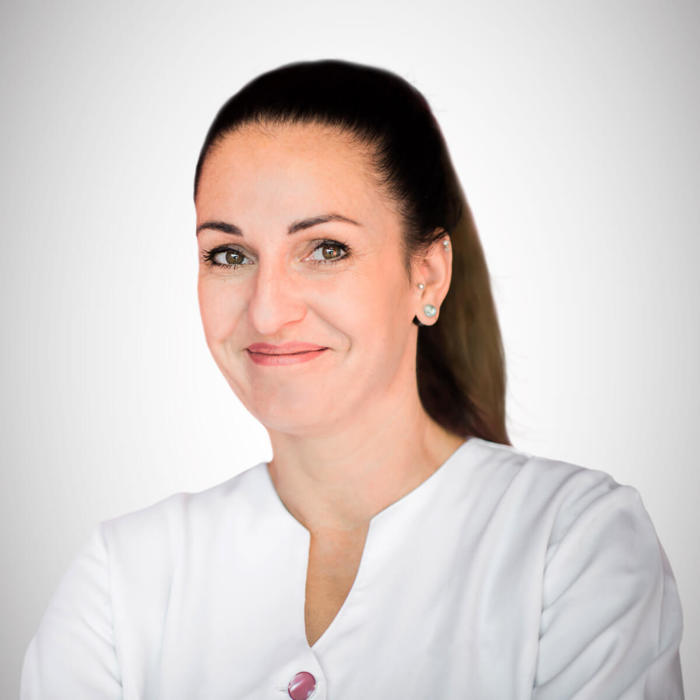 Elena Nikora, Head of Training
English, Russian
Why do we need amiea Academy?
When you are manufacture who develops all the products for this very special industry like micropigmentation , it's necessary to have an academy where you can learn all the technical secrets about products from the beginning. Only if you know what's special, what are the features you can be sure that your work will be good. If you have any questions during working with clients – you always will have support from your professional family.
What is so special about it?
Our micropigmentation industry is a very special one. We are doing magic that nobody sees, but everybody watches the changes in our clients. Education also should be like learning magic - step by step, without hurrying up.
Why are you proud about working with amiea Academy?
I am working with amiea products for more than 10 years and I don't want to change to anything else. I know how important it is for an artist to have a special place where you can come and learn all the secrets of micropigmentation with amiea. I am really happy that I became a part of amiea academy from the very beginning and I believe that this project will be very successful.


Career
2005 Graduated from the North Caucasus State Technical University and got higher education in the specialty "Specialist at service and tourism" (Stavropol, Russia)
2008 Completed basic training at the Permanent Makeup School "Pink Studio" , having received a diploma in the specialty "Permanent Makeup Artist" (Moscow, Russia)
2012 Graduated from Stavropol State Medical College, specialty – nurse (Stavropol, Russia)
2009–2011 multiple medalists at international championships of permanent makeup
2010–2016 Working with the Soling Company as a micropigmentation trainer (Moscow, Russia)
2016 Move to Berlin, Germany, and start working with MT.DERM GmbH as an amiea Head of training
Since 2012 constantly speaker and expert at the International permanent makeup and aesthetic medicine Congresses in Russia, Europe, Asia, OAE, USA and Latin America
Member of the jury at the international permanent makeup and microblading championships in Russia, Europe, Asia, OAE, USA and Latin America
Author of her own techniques in micropigmentation
Author of the articles in professional magazines of permanent makeup and micropigmentation in Russia and Europe
Co-Author of the book "Permanent Makeup – Essential Steps to become an Artist"
Member of the Society of Aesthetic Dermopigmentation Specialists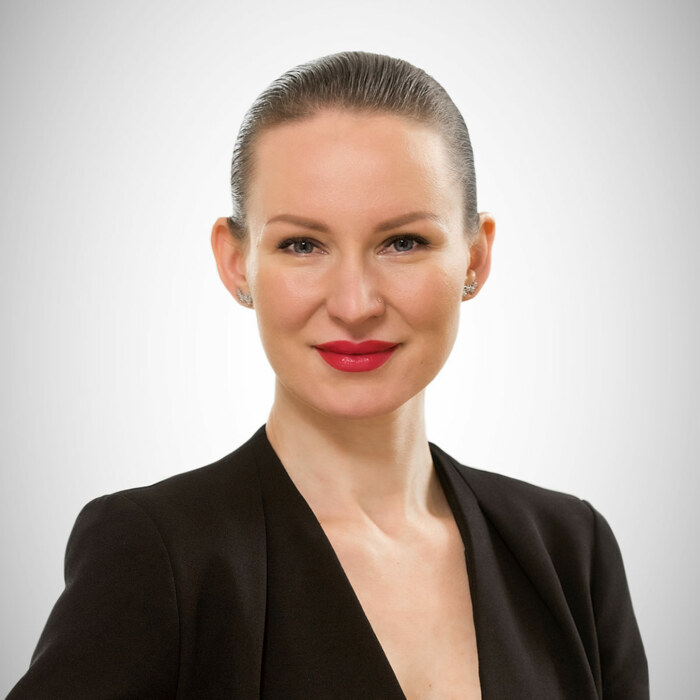 Sara Lopez, Head of Academy MT.DERM GmbH
Spanish, German, English, Italian, French
"Our promise: bringing you a step forward in your professional career, to become a part of a local and international community and a continuous technical and business coaching for optimizing your achievements built upon your best talents."

Career
Graduation in Political Sciences and International Business
2008 Head of Sales MT. DERM, amongst other for amiea
2018 author for the book "Permanent Makeup, Essential steps to become an artist" (together with International Master Trainers Toni Belfatto, Elena Nikora and Olga Kravchenko)
2019 Head of Academy MT. DERM Global Academy for the own brands amiea, Vytal and amiea med in the areas of permanent makeup, scalp micropigmentation, cosmetic and medical needling.
Speaker on international beauty exhibitions, congresses and symposiums
Co-founder of the Permanent International Congress for Permanent Cosmetics Berlin, member of the Scientific Committee in the 2012, 2014, 2016 and 2019 editions.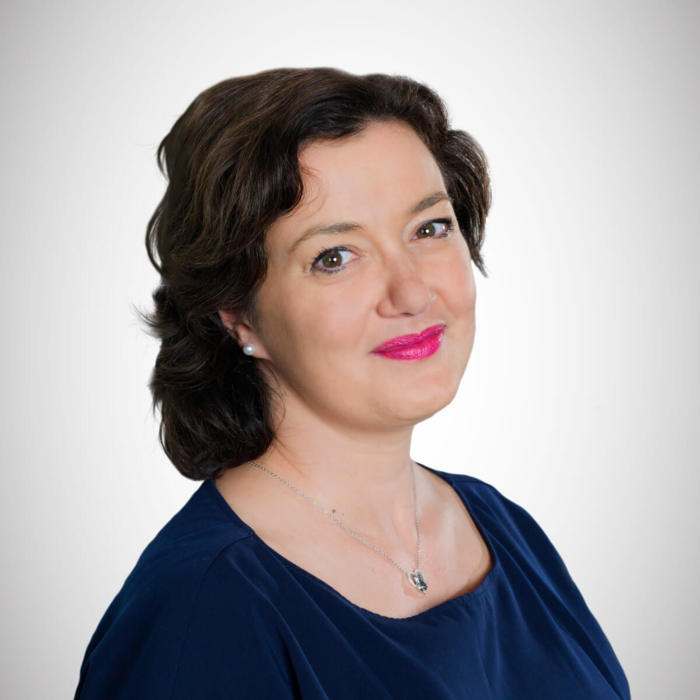 Clemens Glade, Communication & Strategies Manager
German, English
"It's a great challenge and joy to accompany the emergence of the amiea Academy from the first idea to the actual realization, and we spent a lot of time developing, validating, and adapting the concept helped by many artists, distributors, experts, and partners. MT.DERM is well connected in the industry, 20 years of experience in development, research and production, made my work a lot easier. "

Career
1994 graduation in Romance Studies, Philosophy and Cultural Studies
1996 graduation NLP Practitioner
Self-employed since 1999 as a journalist, PR manager and communications consultant for clients in the health, lifestyle, digital economy and tourism sectors
2018 Project management, strategy and concept for MT.DERM
Author of several books & travel guides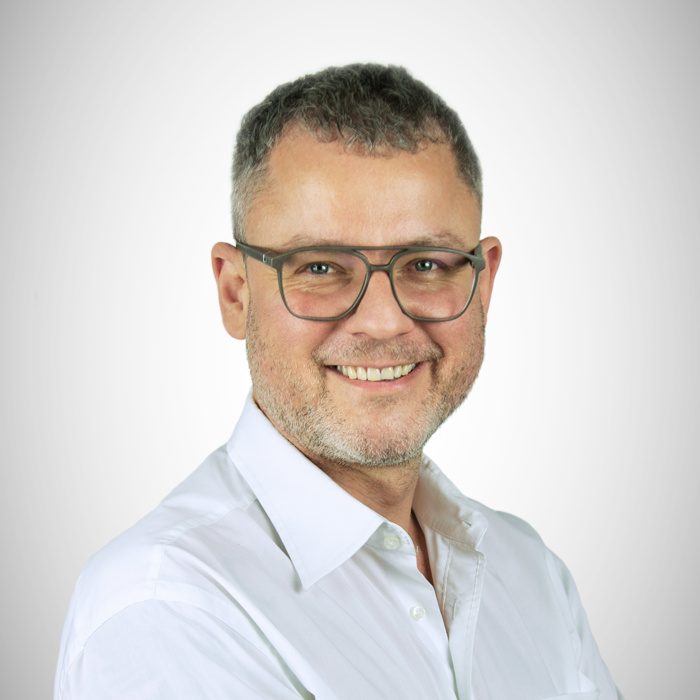 Kerman John-Albujas, amiea Academy Assistant
Spanish, German, English, Italian, Portuguese, Polish
What's so special about the amiea Academy?
Being part of an international team that's commited to provide the best quality, not only in their products and devices but also as training providers with the latest knowledge is very enriching and motivating.
Why are you proud about working with amiea Academy?
We work with the best professionals in our industry.
In the amiea Academy you can grow and get the expertise you need through every level of your career.
Career
2008-2011 Study International Relations (BA) Warsaw, Poland
2008-2010 commercial agent for Latin America
2010-2011 event management assistant
2011-2012 management assistant
2012-2018 several professional activities in event and gastronomy, management for catering and events
2019 amiea academy assistant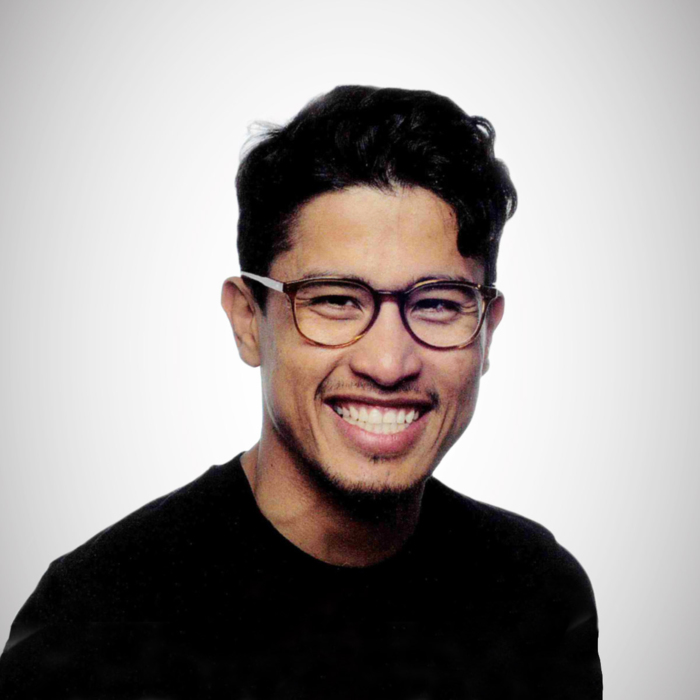 Always stay up to date!
Look forward to our Academy newsletter with interesting promotions and competitions, current events and important insider information.
Sign up now